Freeloader Friday is your weekly guide to having fun no matter what your budget looks like. Each week we have a list of 100% free events like gallery parties, music, and films in the park, as well as free admission events like special happy hours, markets, and more.
FRIDAY
Seventh Anniversary Party
This multi-day party includes the release of the Tsathoggua Imperial Stout, indoor bike racing, and beer discounts if you have a bike helmet on Friday; the release of four more brews, MLS Cup viewing, and free pinball Saturday; and karaoke, free pinball, extended happy hour deals, and more on Monday. Eastlake Craft Brewery, 920 East Lake St. (Midtown Global Market), Minneapolis.
CSE Winter Light Show
Check out these nightly light shows designed by science and engineering students, with a soundtrack also written and recorded by students. Shows are at 5:30, 6, and 6:30 p.m. Friday and Saturday. Civil Engineering U of M Twin Cities, 500 Pillsbury Dr. SE, Minneapolis.
Careful Gaze, OKNice, Goodluckry (formerly of Mover Shaker), and Love, Ulysses
Free live music. 8 p.m. White Squirrel Bar, 974 W. Seventh St., St. Paul.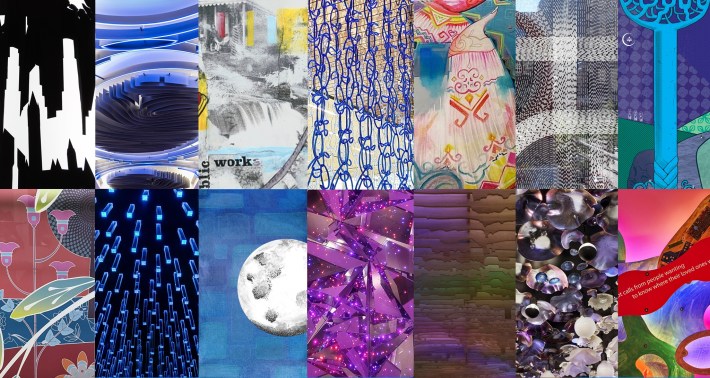 Opening Reception for New Public Artworks
Featuring self-guided tours, live music and performances, and food and drink from Pimento Jamaican Kitchen + Sen Yai Sen Lek. 4-7 p.m. City of Minneapolis Public Service Building, 505 S. Fourth Ave., Minneapolis. 
Arts & Crafts Fair
Featuring hand-crafted gifts, art, jewelry, décor, intricate beadwork, leatherwork, star quilts, and more. 10 a.m. to 4 p.m. Friday and Saturday. Hoċokata Ti – Cultural Center and Public Exhibit, 2300 Tiwahe Cir., Shakopee.
Friday Night Open Mic
21+. 10 p.m. The Comedy Corner Underground, 1501 S. Washington Ave., Minneapolis.
Sparkling Review, Despondent, New Locals
21+. 9:30 p.m. 331 Club, 331 13th Ave. NE, Minneapolis.
European Christmas Market
Featuring traditional food and drinks, gifts, games, wholesome fun, and more. 4 to 9 p.m. Fridays; 10 a.m. to 8 p.m. Saturdays; 10 a.m. to 6 p.m. Sundays through December 19. Union Depot, 214 Fourth St. E., St. Paul.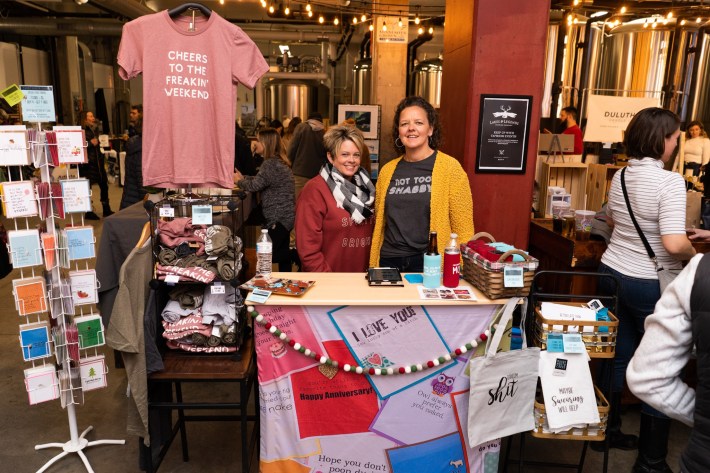 SATURDAY
6th Anniversary Party/Handmade Holiday Market
Loring Park-neighborhood brew pub Lakes & Legends is turning six this weekend. That's no small feat when you consider that two of those years–roughly a third of its existence–has been during the plague. To celebrate, the gang is hosting a mostly chill multi-day happening filled with unusual brews. Festivities kick off at noon on Saturday, when the ubiquitous Minneapolis Craft Market stops by for pop-up shopping 'til 5 p.m. (bring your vax card or a negative COVID test). In the evening, special Prince-themed beer will be released on the hour, starting with 1999 (aged in a bourbon barrel) and Funky Prince (a sour) at 6 p.m., followed by the Christmas-y sounding Raisin Heck (barrel-aged brew with raisins and cinnamon) at 7 p.m. and Fresh Prince (vanilla bean, cinnamon, and maple syrup) at 8 p.m. On Sunday, guests who show up in an ugly sweater will receive $1 off their pint. Free. Noon to 10 p.m. Lakes & Legends, 1368 Lasalle Ave., Minneapolis.
Voltage Controller Vol 2
With Jesse Whitney, Paperbark. 21+. 3 p.m. 331 Club, 331 13th Ave. NE, Minneapolis.
The Infernos, Alexander Craig
21+. 10 p.m. 331 Club, 331 13th Ave. NE, Minneapolis.
Tuba Nutcracker Holiday Show
Featuring the Above Average Tuba Quartet. 6-8:30 p.m. Boom Island Brewing, 5959 Baker Rd., Minnetonka.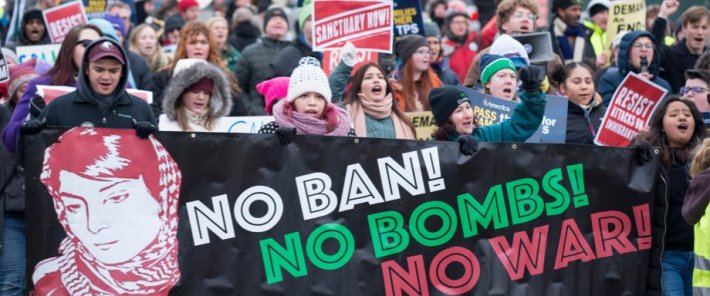 March for Human Rights
Join Anti-War Committee, Women Against Military Madness (WAMM), and others. 1 p.m. Chicago Ave. & Lake St., Minneapolis.
Holiday Bake Sale
Sugar does a lot of heavy lifting during the holidays. And while most people love a sweet treat, not everyone can bake. Enter the Holiday Bake Sale at Union Depot, an annual event featuring cookies, cakes, and other things you should never try to make at home if baking is not your thing. There will be over 30 businesses sampling and selling their goods, which include macarons, marshmallows, bundt cakes, and chocolates. Shop local for easy gifting or keep all those sweets to yourself. Free. Noon to 5 p.m. Union Depot, 214 Fourth St. E., St. Paul.
ICOM Presents: Holiday At Bubbie's
Featuring performances and a silent auction; proceeds benefit J-Pride. 2:30 p.m. The Saloon MN, 830 Hennepin Ave., Minneapolis.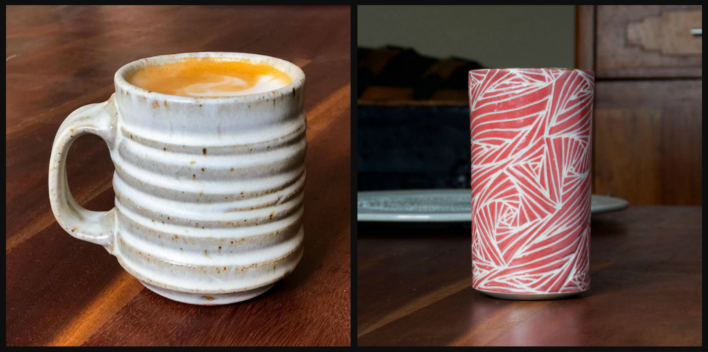 Malleus Pottery Holiday Sale 2021
Functional and decorative pottery sale. 11 a.m. to 6 p.m. ArcStone Technologies, 2836 Lyndale Ave. S., Minneapolis.
Holiday Market
Local artisans, beer merch, and more. Noon to 4 p.m. Tin Whiskers, 125 Ninth St. E., St. Paul. 
Holiday Market
Featuring locally made bike bags and art from Refugee Designs, Sturdy Bag Designs, and ROMP Bags, holiday and Satanic tunes, milled wine and latkes, and a mistletoe station. Noon to 5 p.m. Behind Bars Bicycle Shop, 208 13th Ave. NE, Minneapolis.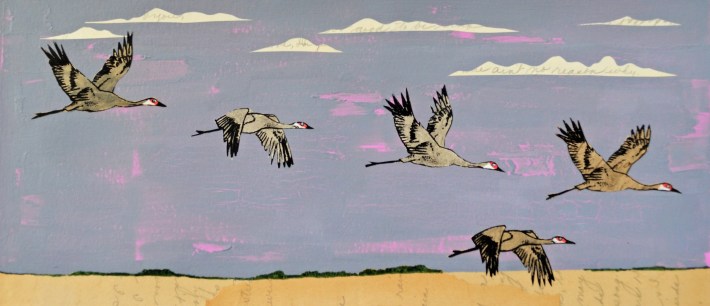 Amy Rice December Open Studio Event
Featuring calendar, sticker, and art sale. Other artists in the building will also have open studios. 11 a.m. to 4 p.m. California Building, 2205 California St. NE, Minneapolis. 
Holiday Markers Market
Featuring 20 vendors, beer poking, a bonfire, and more. 3-9 p.m. Forgotten Star Brewing, 38 Northern Stacks Dr., Fridley. 
Neighborhood Roots Winter Market
Vendors from Kingfield, Fulton, and Nokomis farmers' markets unite for an outdoor food mart. 11 a.m. to 1 p.m. Upcoming dates are: December 11 and18, January 15, February 19, March 19, and April 16. Fulton Farmers Market, 4901 Chowen Ave. S., Minneapolis. 
Plate & Parcel Holiday Market 
The Linden Hills Farmers' Market and Minneapolis Craft Market team up for a market featuring food, holiday decor, Christmas trees, and handmade gifts. You'll need to RSVP to attend, but it is free; visit mplscraftmarket.com. 10 a.m. to 2 p.m. Saturdays and Sundays through December 19. Wagners Garden Center, 6024 Penn Ave. S., Minneapolis. 
Mill City Farmers' Market
With local farmers, artisans, ceramics, giftables, food, and more. 10 a.m. to 1 p.m. Mill City Museum, 704 S. Second St., Minneapolis.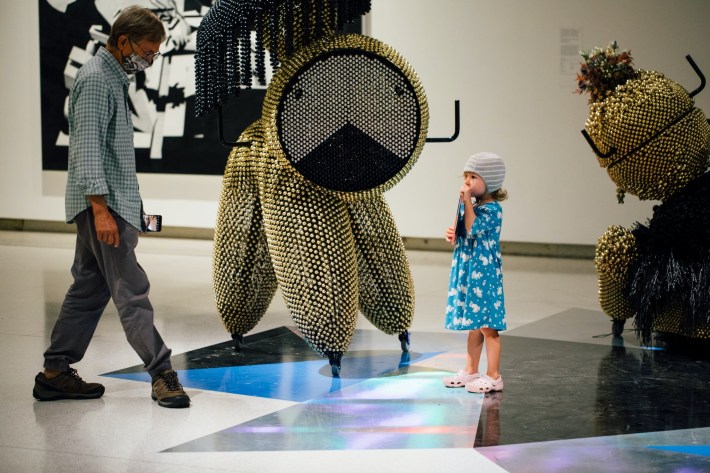 SUNDAY
Sensory Friendly Sunday
This monthly event is designed for kids, teens, and adults with sensory processing differences, autism spectrum disorder, or developmental disabilities. The galleries will be closed to the general public, and there will be quiet spaces, fidgets, and sunglasses available. It's free; but you'll need to sign up at the Walker to reserve a time. 8 to 11 a.m. Walker Art Center, 725 Vineland Place, Minneapolis.
Golden Garage Vintage's First Open Shopping Hours
Check out restored vintage items, many of them midcentury modern era. Noon to 3:30 p.m. 2400 Second St. N., Studio 201, Minneapolis.
Saint Paul Brewing's Winter Market
Shop local artists, makers, and vintage vendors. 11 a.m. to 3 p.m. Sundays through December 19. Saint Paul Brewing, 688 Minnehaha Ave. E., St. Paul.
Open Mic Night
Music, poetry, comedy, whatever is welcome. Sign up at 4:30 p.m. The Cave at Keg and Case Market, 928 W. 7th St., St. Paul.