Freeloader Friday is your weekly guide to having fun no matter what your budget looks like. Each week we have a list of 100% free events like gallery parties, music, and films in the park, as well as free admission events like special happy hours, markets, and more.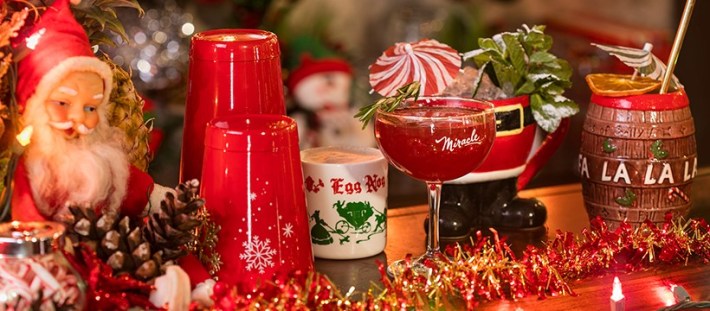 FRIDAY
Miracle at Lawless
Halloween is over, and you know what that means: It's Christmas! Time to drink cocktails in a room that looks like it's been decorated by an elf on PCP, because Miracle at Lawless is back for another year of balls-to-the-wall decking of halls. Hundreds of twinkling lights, a metric ton of tinsel, and more Santa statues than you can shake a sleigh bell at await at this Seward distillery, along with a menu of seasonal sippers. Things are a little different this year due to COVID—you'll need tickets to one of Lawless's 70-minute seatings to enter—but we imagine the holly-jolliness will be dialed up to 11 just like every other year. Get your ugly sweaters ready. Daily beginning Thursday, November 4. Lawless Distilling, 2619 28th Ave. S., Minneapolis. More info here. —Em Cassel
Rosie, Johnny Sincerely
21+. 10 p.m. 331 Club, 331 13th Ave. NE, Minneapolis.
A French Vintage Holiday Market
Featuring lots of unique home goods, linens, soaps, candles, and other gift items. 10 a.m. to 4 p.m. Friday and Saturday, plus Nov. 26-27, and select days in December. 211 E. Main St., Anoka.
Meanwhile, four major arts buildings in the Northeast are hosting a three-day party: 
California Dreamin'
Open studios showcasing a variety of artists. Find more info here. 5 to 10 p.m. Friday; 10 a.m. to 6 p.m. Saturday; noon to 5 p.m. Sunday. California Building, 2205 California St. NE, Minneapolis. 
Art Attack
Featuring over 350 artists hosting events in open studios and galleries, plus demonstrations, music, and food from Potter's Pasties and Sandy's Grill & Italian Ice. Find more info here. 5 to 10 p.m. Friday; noon to 8 p.m. Saturday; noon to 5 p.m. Sunday. Northrup King Building, 1500 Jackson St. NE, Minneapolis. 
Open Casket
Featuring open studios throughout the campus's three buildings, an iron pour in the sculpture garden, food trucks, demonstrations, music from punk rockers Staboteurs on Friday, and fire performances each night after dark. Find more info here. 5 to 10 p.m. Friday; 10 a.m. to 6 p.m. Saturday; noon to 5 p.m. Sunday. Casket Arts Building, 681 17th Ave. NE, Minneapolis. 
Art This Way
Featuring live music Friday and Saturday, a visit from the Polymer Clay Guild, author talks, beer and food from Indeed Brewery and Revival Food Truck, and live art demos. Sunday's event will be especially kid-friendly with activities planned. Find more info here. 5 to 9 p.m. Friday; 10 a.m. to 7 p.m. Saturday; noon to 4 p.m. Sunday. Solar Arts Building, 711 15th Ave. NE, Minneapolis.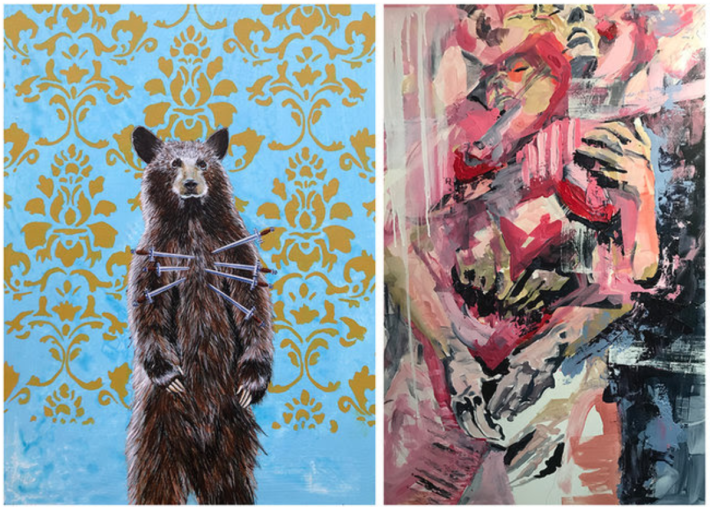 SATURDAY
Shared Bodies
New work by Daniel Buettner and Avigail Manneberg. The opening reception runs from 7 to 10 p.m. Rosalux Gallery, 315 W. 48th St., Minneapolis.
Pizza Ride
This chill, 10-mile bike ride will end with lunch at Slice, a new Northeast pizza joint that reopens this weekend after being hit with vandals their opening week. Noon to 3 p.m. Behind Bars Bicycle Shop, 208 13th Ave. NE, Minneapolis.
Free First Saturday
Featuring the new gallery show of Julie Mehretu's work, a scavenger hunt, a family-friendly short film, and more fun for kids. 10 a.m. to 3 p.m. Walker Art Center, 725 Vineland Place, Minneapolis.
Co-Creators Exhibition
Check out the building's new mural and see artwork by contributing artists. 6 to 9 p.m. Artspace Jackson Flats, 901 18 1/2 Ave. NE, Minneapolis.
Fall Harvest Vintage & Makers Market
Restore Society and Club House Market stop by with hand crafted goods and curated vintage items all from local vendors. There will also be live music and food from plant-based food truck Francis. Noon to 6 p.m. Sociable Cider Werks, 1500 Fillmore St. NE, Minneapolis.
Uncle Jesse's Comb, Jeweler, Serious Machine
21+. 10 p.m. 331 Club, 331 13th Ave. NE, Minneapolis.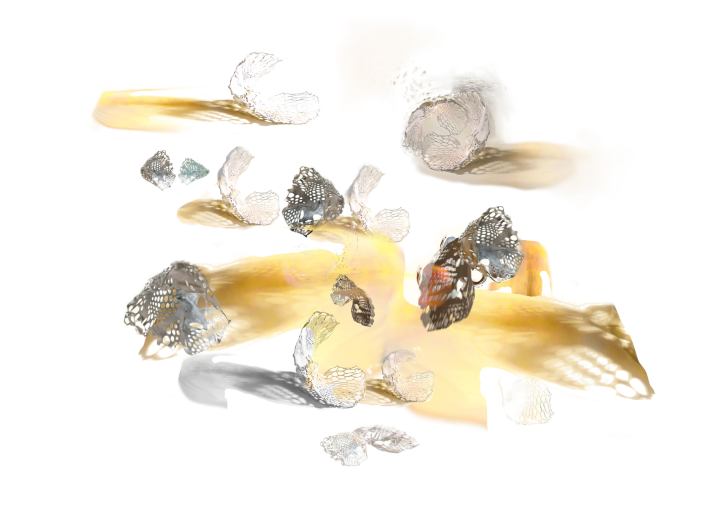 HyperLiminal: Exploring In-Betweenness 
A collaboration by Kathryn Nobbe and Philip Blackburn. 6 to 9 p.m. Form + Content Gallery, 201 N. Second St., Minneapolis.
Ryan Van Slooten
Rock. 7 p.m. 612 Brew, 945 Broadway NE, Minneapolis.
Gus Dean Coffee Month
Try a different coffee-infused beer each week during November. This week's installment is a hazelnut cream ale. Noon to 10 p.m. Broken Clock Brewing Collective, 3134 California St. NE, Minneapolis.
Free Saturday Yoga
No sign up necessary, bring a matt, towel, and water. Find the beginner class in the Head House of Union Depot. 9 a.m. Union Depot, 214 Fourth St. E, St. Paul.
$5 or less bargain bin: 
MN Christmas Market
The moment that Halloween ended, it became the holiday shopping season. And while we're still in the middle of a plague, this year it looks like the malls are staying open. But at this annual Union Depot event, you can skip over some of the big box bullshit of the gift giving season, as everyone is local, there will be a cash bar, and you're at the Depot, not a mall. Vendors selling covetable items include beauty products (Atomic Nail Polish, VIR for Men), onesies and kids' clothing (Harpy Doodle Designs), jewelry of every kind of vibe, hand-made cards (Dotplaid), soaps galore (Bare Naked Soap Company, Siena Soap), plus candles, tote bags, porcelain, leatherworks, and ethically sourced coffee. VIP scores you early admission, a shopping bag, a cocktail or a coffee, and special deals throughout the event. Another bonus: 7% of sales will go to the Reel Hope Project an org that makes videos showcasing children who are hoping to be adopted. $1 admission; $25 VIP. 10 a.m. to 5 p.m.' 9 a.m. VIP admission. Union Depot, 214 Fourth St. E, St. Paul. –Jessica Armbruster
SUNDAY
The BlackOUT
Celebrate Black excellence in a Black-owned space with Black-owned food vendors and Black-owned merchandisers from the community. Noon to 6 p.m. CoMotion Center for Movement, 655 Fairview Ave. N., St. Paul.
MN UFC vs. LA Galaxy Watch Party
Featuring deals on Summit brews, an in-stadium PA announcer, giveaways, and music from Oasis cover band Nicollet and Alcohol right after the game. 4:30 p.m. Brit's Pub, 1110 Nicollet Mall, Minneapolis.
Open Mic Night
Music, poetry, comedy, whatever is welcome. Sign up at 4:30 p.m. The Cave at Keg and Case Market, 928 W. 7th St., St. Paul.
Corpse Reviver
3 p.m. 331 Club, 331 13th Ave. NE, Minneapolis.