Freeloader Friday is your weekly guide to having fun no matter what your budget looks like. Each week we have a list of 100% free events like gallery parties, music, and films in the park, as well as free admission events like special happy hours, markets, and more.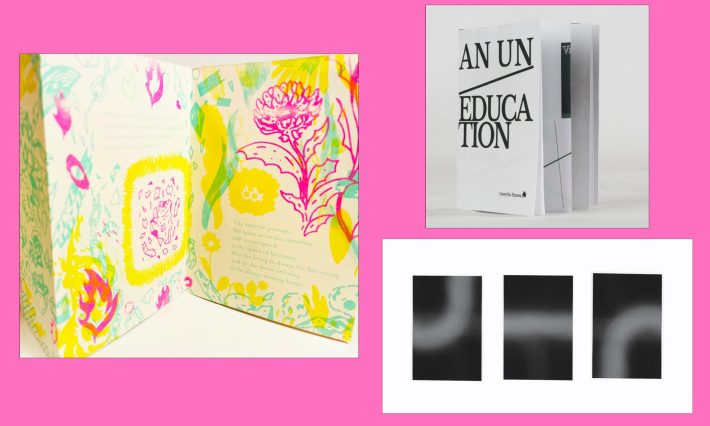 FRIDAY
MCBA/Jerome Book Arts Fellowship XV
6 to 9 p.m. Minnesota Center for Book Arts, 1011 Washington Ave. S., Minneapolis.
Friday Night Open Mic
21+. 10 p.m. The Comedy Corner Underground, 1501 S. Washington Ave., Minneapolis.
The Dynamic Duo of Mike and Mike
Featuring Mike Wallace of the Irish Brigade and Mike Clarke of DJ Clarkety Clarke. With a meat raffle. 5 to 11 p.m. Halftime Rec, 1013 Front Ave., St. Paul. 
Kill Palace, Luddgang, American Cream
21+. 9:30 p.m. 331 Club, 331 13th Ave. NE, Minneapolis.
Candy Trivia
Test your sweet trivia knowledge. 7 p.m. Tin Whiskers, 125 Ninth St. E., St. Paul. 
Folios Cassette Release Party 
With We Are the Willows. 8 p.m. White Squirrel Bar, 974 W. Seventh St., St. Paul.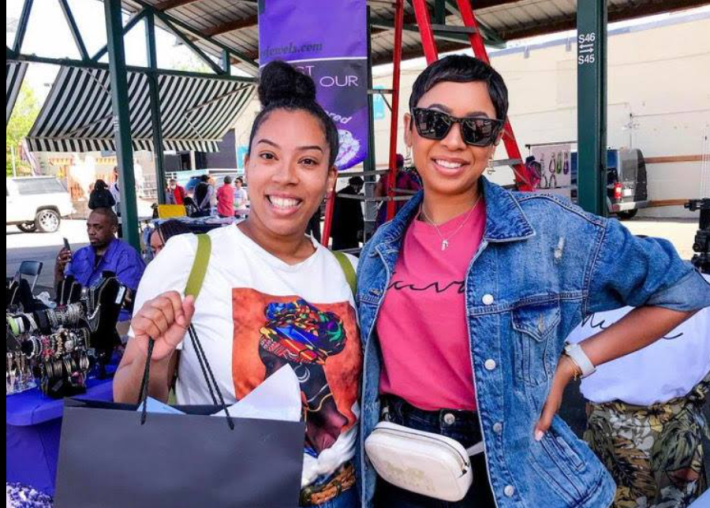 SATURDAY
Black Business Is Beautiful Monthly Market
An outdoor market featuring local BIPOC-owned businesses. 2 to 7 p.m. The Lab, 767 N. Eustis St., Minneapolis. 
Voltage Controller Vol 1, Chris Hepola, Lo Mismo
3 p.m. 331 Club, 331 13th Ave. NE, Minneapolis.
The Carnegies, Colossalraptors
21+. 9:30 p.m. 331 Club, 331 13th Ave. NE, Minneapolis.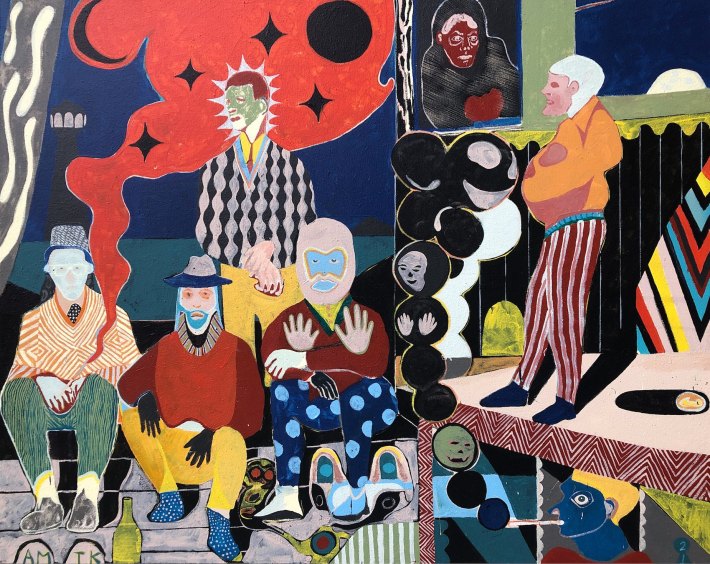 AMTK + Rachel Youn
Many activities are better with a little teamwork, but most people probably wouldn't include painting a work of art as one of them. But that's exactly what AMTK has been doing for over 13 years. Friends and collaborators Andrew Mazorol and Tynan Kerr describe their process as a mix of "negotiation, cooperation, and sabotage." The end result is a colorful mind-meld of people and places. These days, Mazorol lives in Brooklyn and Kerr is in L.A. Their latest collection, "Shadowlands," celebrates their first time working together in five years. Also in the gallery this month is "Underparty," featuring a kinetic sculpture that St. Louis-based artist Rachel Youn designed for the HAIR+NAILS space. At the opening receptions this Saturday from 7 to 10 p.m. you can watch the piece move and react to a dance track by local musician booboo. Otherwise, gallery hours are Saturdays and Sundays from 1 to 5 p.m. HAIR+NAILS, 2222 1⁄2 E. 35th St., Minneapolis. –Jessica Armbruster
Gus Dean Coffee Month
Try a different coffee-infused beer each week during November. This week's installment is a campfire s'mores stout. Noon to 10 p.m. Broken Clock Brewing Collective, 3134 California St. NE, Minneapolis.
2nd Saturday Open Studios
Featuring over 140 artists in three buildings on campus. 11 a.m. to 4 p.m. Casket Arts Building, 681 17th Ave. NE, Minneapolis.
November Makers Market
10 a.m. to 3 p.m. Sojournor's Cafe, 1406 White Bear Ave. N., St. Paul.
Vintage and Tie-Dye Pop-Up Market
8 a.m. to 2 p.m. Northern Coffeeworks, 4208 S. 28th Ave., Minneapolis.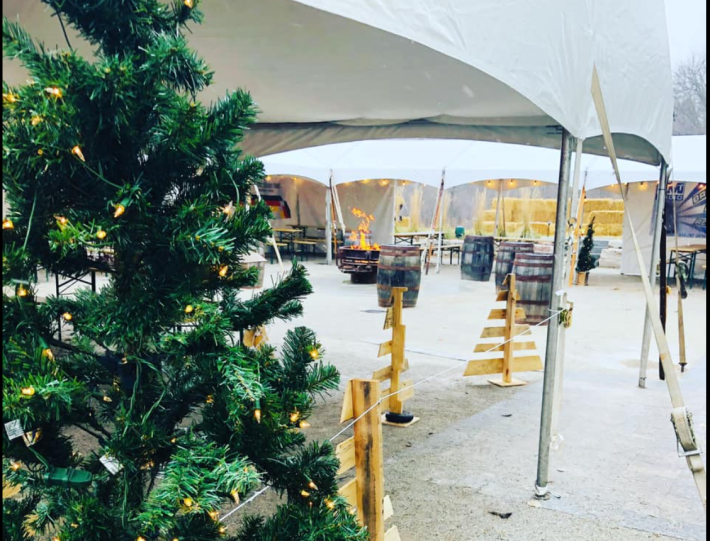 Winter Beer Garden Grand Opening
Minnesotans love a beer patio. It doesn't matter the weather; if you set up a patio and serve drinks, even in the dead of winter, people will come. And as the pandemic rages on, outdoor patios are even more popular (and necessary!) than ever. This winter, you can find one such patio at Utepils. The bar has gussied up its slab of concrete with bonfires, tents, some Christmas-y decor, and benches. From noon to 2 p.m. this Saturday, guests can opt to have their beer poked, a 400-year-old practice of sticking a fiery hot fire poker into any beer. It's a neat trick that gives brews a richer, smokier flavor with a creamy finish. It also warms up the beverage, making it especially fortifying on cold nights. Other things to enjoy during festivities include eats from Potter's Pasties food truck and music will be provided by retro group the Good Time Gals and singer-songwriter Luke LeBlanc. Free. 11 a.m. to 10 p.m. Utepils Brewing Co., 225 Thomas Ave. N., Minneapolis. –Jessica Armbruster
Mill City Farmers' Market
With local farmers, artisans, ceramics, giftables, food, and more. 10 a.m. to 1 p.m. Mill City Museum, 704 S. Second St., Minneapolis.
Local Makers Extravaganza
Featuring custom jewelry, wood designs, sweater mittens, baby outfits, travel wear, inspirational gifts, sauces, soy candles, and mre. 10 a.m. to 3 p.m. Trove Stillwater, 5637 Memorial Ave. N., Stillwater.
Holiday Saturdays 
Featuring hundreds items from local artists and more. Noon to 4 p.m. Saturdays through December 18. Northrup King Building, 1500 Jackson St. NE, Minneapolis.
Plate & Parcel Holiday Market 
The Linden Hills Farmers' Market and Minneapolis Craft Market team up for a market featuring food, holiday decor, Christmas trees, and handmade gifts. You'll need to RSVP to attend, but it is free; visit mplscraftmarket.com. 10 a.m. to 2 p.m. Saturday and Sunday. Wagners Garden Center, 6024 Penn Ave. S., Minneapolis. 
NE Makers Market & Bar Hop
We're all annoyed by the term "maker," right? Sorta in the same way "content" feels cringe? Well, in any case, we won't hold vocabulary choices against this certifiably neat event, which will feature 50 local makers—i.e. jewelers, potters, knitters, painters, chandlers (no not from Friends, this is a term we just googled)—selling their goods at three Northeast breweries. MLM weirdos are not welcome, per the event invite, so don't worry about getting scammed as you shop artisanal what-have-yous while sipping craft beverages. The event is free, though the items you buy and drinks you slam are not—makers gotta make rent. Noon to 5 p.m. Able, Indeed, 612 Brew; find more info here. —Jay Boller
Snoop Dogg's INDOGGO Gin Tasting
Sample a strawberry flavored gin developed by Snoop Dogg. 11 a.m. to 2 p.m. at Top 10 Liquors, 12513 Central Ave. NE, Blaine; 3-6 p.m. at Hy-Vee, 9409 Zane Ave. N., Brooklyn Park.
The $5 or less bargain bin:
ICOM PR Ball 28: Country Hoe-Down
Join Imperial Court of MN PR 28-29 for a fashion hoe-down, silent auction, Jell-o shots, beer bust, and show. $5 suggested donation. 2:30 p.m. The Saloon MN, 830 Hennepin Ave., Minneapolis.
The 80s & 90s Dance Party
21+. $5. 10 p.m. Ground Zero, 15 4th St. NE, Minneapolis.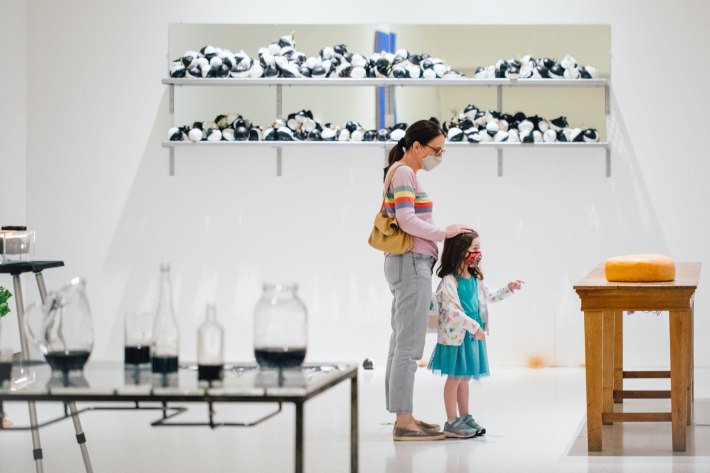 SUNDAY
Sensory Friendly Sunday
This monthly event is designed for kids, teens, and adults with sensory processing differences, autism spectrum disorder, or developmental disabilities. The galleries will be closed to the general public, and there will be quiet spaces, fidgets, and sunglasses available. It's free; but you'll need to sign up at the Walker to reserve a time. 8 to 11 a.m. Walker Art Center, 725 Vineland Place, Minneapolis.
A Handmade Holiday Market 
Minneapolis Craft Market sets up shop featuring local makers. RSVP at mplscraftmarket.com. Noon to 5 p.m. Lakes and Legends Brewing, 1368 LaSalle Ave., Minneapolis.
Holiday Beertique at Lift Bridge Brewery
Featuring handmade items, beer, stocking stuffers, gifts, and more. 1-5 p.m. Lift Bridge Brewing Company, 1900 Tower Dr. W., Stillwater.
Saint Paul Brewing's Winter Market
Shop local artists, makers, and vintage vendors. 11 a.m. to 3 p.m. Sundays through December 19. Saint Paul Brewing, 688 Minnehaha Ave. E., St. Paul.
Open Mic Night
Music, poetry, comedy, whatever is welcome. Sign up at 4:30 p.m. The Cave at Keg and Case Market, 928 W. 7th St., St. Paul.
Snoop Dogg's INDOGGO Gin Tasting
Sample a strawberry flavored gin developed by Snoop Dogg. 11 a.m. to 2 p.m. at Total Wine & More, 1440 Central Park Commons Dr., Eagan; 3-6 p.m. at Cub Wine & Spirits, 8452 Tamarack Village, Woodbury.
The $5 and under bargain bin: 
MN Christmas Market
Featuring holiday gifts, foods, decorations, and more. $1 admission; $25 VIP. 10 a.m. to 5 p.m.; 9 a.m. VIP admission. Quincy Hall, 1325 Quincy St., Minneapolis. –Jessica Armbruster