Freeloader Friday is your weekly guide to having fun no matter what your budget looks like. Each week we have a list of 100% free events like gallery parties, music, and films in the park, as well as free admission events like special happy hours, markets, and more.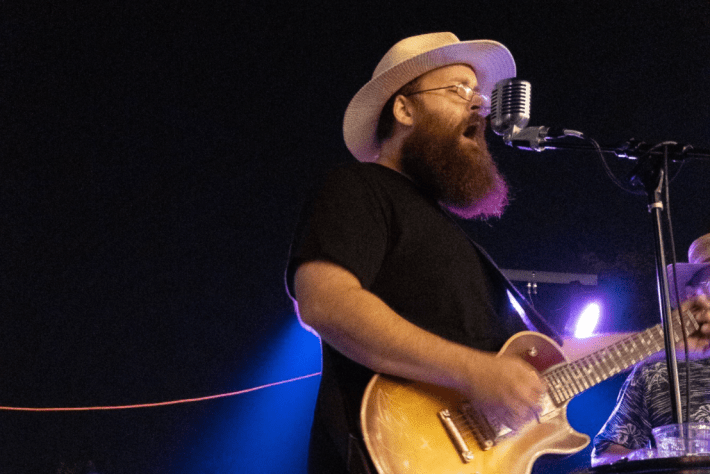 FRIDAY
Erik Christenson
6 p.m. Utepils Brewing, 225 Thomas Ave. N., Minneapolis.
RuPaul's Drag Race Viewing Party
Hosted by B. Louise. 6:30-8:30 p.m. Black Hart of St. Paul, 1415 University Ave. W., St. Paul.
Friday Night Open Mic
21+. 10 p.m. The Comedy Corner Underground, 1501 S. Washington Ave., Minneapolis.
Date Night with Marty's Deli
Enjoy BOGO draft pours or $2 off one crowler with a Marty's Deli purchase. 5-7 p.m. Fair State Brewing Cooperative, 2506 Central Ave. NE, Minneapolis.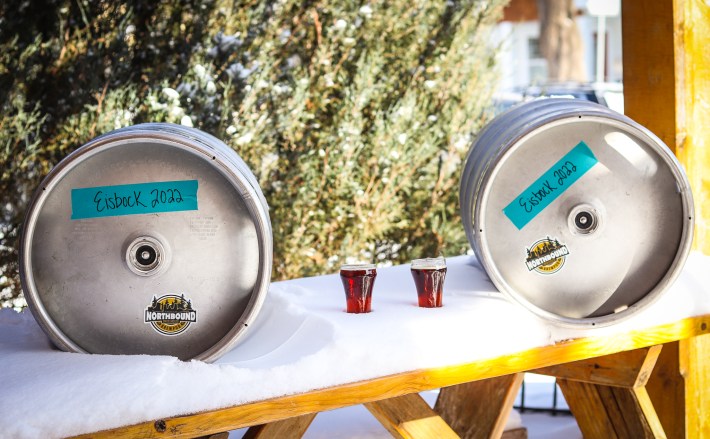 SATURDAY
Eisbock Poking Party
A freshly remodeled Northbound Smokehouse & Brewpub is back in action and ready to welcome y'all to their annual Hot Poking Party. Wriggle into your long unders and get ready for an afternoon on the patio (don't worry, there's a fire), where the beer poking starts at noon. And they're not just poking bocks at Northbound this weekend. With a triple release of their Eisbock, Wampa, and Helles Frozen Over, you can poke 'em all, not unlike the early days of Facebook, to see how each reacts. Free. Noon to sundown. Northbound Smokehouse & Brewpub, 2716 E. 38th St., Minneapolis; more info here. —Em Cassel
Madelyn
With Sehaj and Pelicant (EP-release). 8 p.m. White Squirrel Bar, 974 W. Seventh St., St. Paul.
MLK Now 2022
Featuring guest speaker Dr. Umar Johnson, local celebrities, politicians, live entertainment, over 90 vendors, gaming competitions, kids' activities, and more. You can also livestream the event at mlknow2022.com. 10 a.m. to 8 p.m. Minneapolis Convention Center, 1301 2nd Ave S, Minneapolis. 
The Void
Paintings by Noah Czarnecki Freeman and Nick Vander Loop. 7-10 p.m. A-Mills Gallery, 315 Main St. SE, Minneapolis.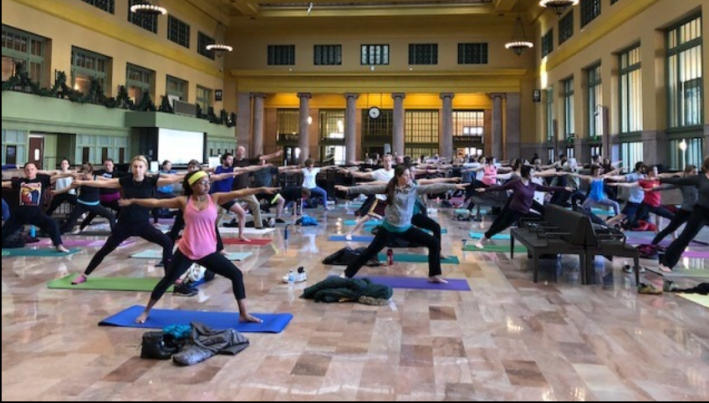 Free Saturday Yoga at Union Depot
Bring a yoga mat, water, and towel if you need them. 9 a.m. Union Depot, 214 Fourth St. E., St. Paul.
Manchester City FC vs Chelsea (PL)
6:30 a.m. Brit's Pub, 1110 Nicollet Mall, Minneapolis.
Jeff Ray & The Stakes
21+. 10 p.m. 331 Club, 331 13th Ave. NE, Minneapolis.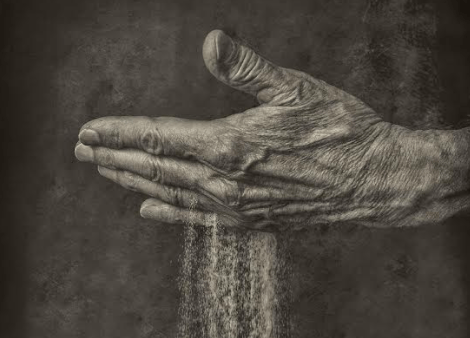 Double Exhibition Opening Party
Featuring "The Shadow Aspect," a collection of shadow-themed photography juried by Sandra Chen Weinstein; and "Narrative ~ Figments or Fragments," which examines how photos can create visual narratives. 6-8 p.m. Praxis Gallery, 2637 27th Ave. S. (NW corner of Ivy Arts parking lot), Minneapolis.
Neighborhood Roots Winter Market
Vendors from Kingfield, Fulton, and Nokomis farmers' markets unite for an outdoor food mart. 11 a.m. to 1 p.m. Upcoming dates are: January 15, February 19, March 19, and April 16. Fulton Farmers Market, 4901 Chowen Ave. S., Minneapolis. 
Mill City Farmers' Market
With local farmers, artisans, ceramics, giftables, food, and more. 10 a.m. to 1 p.m. Mill City Museum, 704 S. Second St., Minneapolis.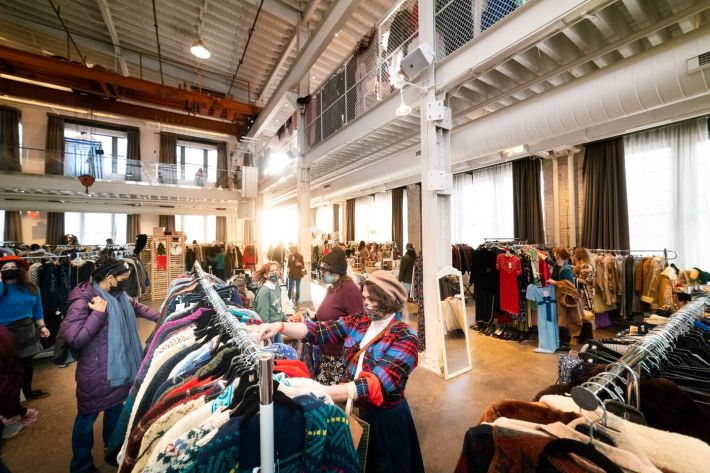 SUNDAY
Minneapolis Vintage Market
Featuring two floors of vintage clothing, accessories, and home goods vendors; the Get Down Coffee Co.; a food truck; and a cash bar. RSVP for a free (required) shopping pass here. Free from noon to 4 p.m.; 11 a.m. if you purchase $10 early bird tickets. Machine Shop, 300 Second St. SE, Minneapolis.
The Coldest Bike Ride of the Year
If the forecast for Sunday holds—it's looking like a balmy 27 degrees at the moment—then this might not be the coldest bike ride you take this year. (Last week was a doozy!) But it'll be chilly for sure, which is why it's nice that this group ride, organized by the Beer Dabbler, gives you an opportunity to warm up at four participating Minneapolis breweries: Arbeiter Brewing Co., Eastlake Craft Brewery, Northbound Smokehouse & Brewpub, and Venn Brewing Company. The route itself is roughly seven miles, and almost all of the riding takes place on bike-friendly roads and trails. This is a leisurely, go at your own pace affair—plus your $5 ticket gets you two bucks off a crowler or draft beer at each stop. $5. Noon. Find more info here. —Em Cassel
Luke Callen
21+. 3 p.m. 331 Club, 331 13th Ave. NE, Minneapolis.
Open Mic Night
Music, poetry, comedy, whatever is welcome. Sign up at 4:30 p.m. The Cave at Keg and Case Market, 928 W. 7th St., St. Paul.