Just last month, in our big scene report on local gay bars, a co-owner of the newly reopened LUSH bemoaned the lack of LGBTQ+ bars in the Twin Cities.
"When LUSH closed [in 2020], it really felt like, 'Oh my gosh, do we really just have the Saloon, the 90's, the Eagle, and the 19? Is that it?'" Jared Lawrence recalled. "In such a big city, and such an open-minded and welcoming city, it just didn't feel like that's enough."
One of the establishments he name-checked, the EagleBOLTbar, just hit the market for $2.82 million. Open since 1998, the Downtown East (we will not bow to the city's "East Town" PR whims) bar/restaurant has been a fixture of the Minneapolis gay community ever since.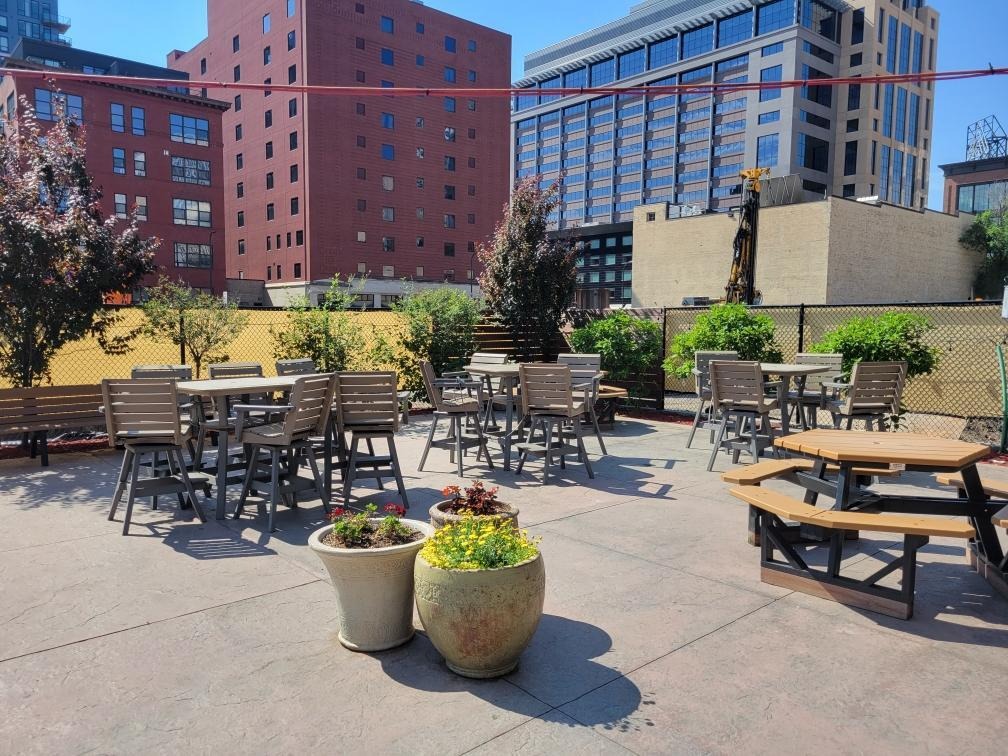 "Very loyal following, with great sales and profits," reads the property listing from HSC Business Brokers. "Light food with a relaxed and friendly atmosphere: two bars, kitchen, outdoor seating. Great location and close to everything!"
(We reached out to broker Jerry Vlaminck for details, but didn't immediately hear back.)
The offering includes the land and 121-year-old, 4,000-square-foot building atop it at 515 Washington Ave. S., plus the business inside. Owner Ed Hopkins is open to a leasing proposal, the brokers explain, noting that the longtime proprietor is bowing out for health and retirement reasons.
Will the EagleBOLTbar continue on as a gay bar? That's up to the future owner, who's invited to receive training from Hopkins.
Hilariously, the bar has switched formats in the past, but just for one day in 2018. During Super Bowl LII, Philadelphia football fans mistakenly ID'd the U.S. Bank Stadium-adjacent place as an Eagles bar.
"The Eagles fans were very rowdy and fun. We enjoyed having them in our establishment," Hopkins told Bring Me the News, adding that New England Patriots fans flooded in, too. "Our regulars stayed away wanting to avoid downtown this weekend."
Those regulars are indeed loyal to the EagleBOLTbar, where they enjoy showtune karaoke, trivia, happy hours, brunch, bingo, movie nights, and, of course, the beloved/fuzzy Bearicade night. Here's hoping their downtown hangout doesn't change when it changes hands.