The pandemic has given many of us new perspectives and helped us make big decisions, and that goes for local bands too. At least for Kitten Forever, The Bad Man, and niiice.
That's what I'd say if I were the sort of hack who wrote trend pieces based on fluffy mass psychologizing. But honestly, bands end, pause, and change all the time, for lots of reasons. No point in making some grand statements about it—unless, like me, you want to put off breaking the bad news as long as you can.
Kitten Forever has had the longest tenure of all three bands: 16 years. (How long is that in cat years?) (Is there such a thing as cat years?) As the guitar-free punks put it on their Facebook page Friday, "Kitten Forever has officially crossed the Rainbow Bridge," adding, "In the words of the very first song we ever wrote, 'I wanted to be a Kitten Forever, but I'm dead." However, Laura Larson's newer band, Scrunchies (who Racket profiled a few months back) is very much not dead, and neither is Liz Elton and Corrie Harrigan's screenprint biz, which currently offers a very cool commemorative KF T shirt. When I googled to spellcheck the band members' names I saw that their Wikipedia entry already starts "Kitten Forever was…" Sad.
The Bad Man is also on some sort of hiatus, though the band is a little fuzzy about how temporary or permanent that may prove. "I could point fingers at the pandemic and inflation and gas prices and all the other recent challenges bands have been facing," guitarist Patrick Davis tells Racket. "But ultimately we're just excited to take our separate lives down their own roads for a bit." The band played their final show (for now?) at Mortimer's last weekend. They also just released new music, Flying Couch, which should soften the blow a little.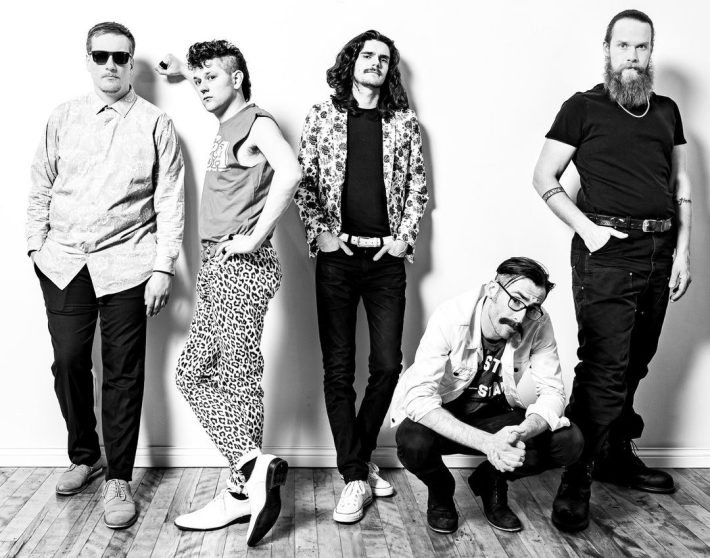 Two of niiice.'s four members are moving to Philadelphia, which is famously not in Minnesota. Does this mean niiice. is breaking up? "By no means does this mean we are breaking up, or even that we're taking a break," says singer/guitarist Roddie Gadeberg on social media. Gadeberg is one of the two eastward bound niiiceniks, the other being guitarist Zack Cummings. You can catch niiice. one last time before the big movie this Thursday, June 19, at the Treasury and one second last time, less officially, at a house show with Gully Boys on June 30. "Let's fuck some shit up," Gadeberg advises. So, are niiice. still local? Looks like they'll lay dormant just long enough for me to decide—and also for me to forget how to spell theiiir. name again.