Welcome to Event Horizon, your weekly roundup of recommended things to do. This week the holidays are in full swing with festive movies, bar crawls, and artists' markets.
MONDAY 12.20
Gingerbread Wonderland
Norway House
We're going to be "walking in a winter wonderland" for the next three to four months. But you can only walk through this super sweet wonderland through 2021. This annual event at the Norway House invites guests to explore a sugar-spun town made of gingerbread, icing, isomalt, sprinkles, and just about every kind of candy you can imagine. There are intricate works from pro bakers, astonishing creations from kids, and all kinds of neat works from amateurs who just love to make things out of sweets. Entrants this year include a Split Rock Lighthouse, a cozy cottage, and an award-winning home built by a seven-year-old kid that puts anything I've ever made to shame. To reserve a ticket, visit norwayhouse.org/visit-gbw-2021. $7; kids under 12 are free. 10 a.m. to 4 p.m. Monday, Wednesday through Saturday; 1 to 4 p.m. Tuesday. 913 E. Franklin Ave., Minneapolis. Through December 31 –Jessica Armbruster
TUESDAY 12.21
Winter Warm-Up
US Bank
Ever thought to yourself: "Gee, I sure wish I could take a few laps in my inline skates on the very field where the Vikings embarrass themselves week after week." Well you are in luck! Winter Warm-Up is back this December and January, letting runners and skaters alike zip around the stadium's main and upper concourses. Family skate starts first at 5 p.m., followed by "athletic skating" from 8 to 9 p.m. Tickets are only available online—grab yours and find additional info via Ticketmaster—and be prepared to sign a waiver in case you pull an Adam Thielen and sprain your ankle. $12 (free for children 3 and under). 5-9 p.m. Tuesdays and Thursdays through January. 401 Chicago Ave., Minneapolis. –Em Cassel
THURSDAY 12.23
Christmas Vacation
The Parkway Theater
God help me, I love this stupid slapstick classic. Randy Quaid in his shabby bathrobe-hat combo hollering "Shitter's full!" Chevy Chase's enthusiasm for and inability to correctly execute literally any Christmas tradition. Julia Louis-Dreyfus and Nicholas Guest as that shitty yuppy couple across the street. The mummified turkey. The cat. The kidnapping. It's all just iconic stuff. I can't imagine the holiday season without it, so I'm happy that it's screening at the Parkway. Find more info here. $9 advance/$12 door. 7 p.m. 4814 Chicago Ave. Minneapolis. —Em Cassel
Festivus 
Fair State Brewing Cooperative
In a year like 2021, celebrating a holiday like Festivus could be considered self-care. So consider this party at Fair State therapeutic. People will be encouraged to get onstage and air their grievances, whether they need to rant about a pet peeve, a shady friend, an idiot-in-law, or the state of the world in general. If you don't find enough satisfaction from that, you can let it out even more via "feats of strength." With Festivus, that can mean just about anything; we've seen thumb wrestling, weight lifting, and pushups at similar events. Fair State hasn't announced what their challenge will be, but they assure folks that there will be "no bodily harm." The traditional pole will be set up as a photo op, so you can pose for a pic on your way to the bar for some hot cider or speciality taps. Sign up at 4 p.m. if you want to participate, and bring your vaxx card. Free. 7 to 10 p.m. 2506 Central Ave. NE, Minneapolis. –Jessica Armbruster
The Queen's Jubilee Flight Night
Indeed Brewing Co.
Have you ever been torn between having dessert and having a beer? Tonight at Indeed, you can have both. On tap tonight will be a special flight where folks can enjoy the Queen and three other versions of it with a twist. The Queen, which has a whopping 10.5 ABV, is an Imperial stout that has been aged in whiskey barrels. Indeed's website mentions that drinkers should detect chocolate, vanilla, and oak notes. The three other surprise enhancements served in the flight ($14) include a creme brûlée (burned sugar?), German chocolate cake (choco-coconut?), and a grasshopper (gotta be minty!). If you taste something you really like, you can order up a crowler to take home. Free. 3 to 11 p.m. 711 15th Ave. NE, Minneapolis. —Jessica Armbruster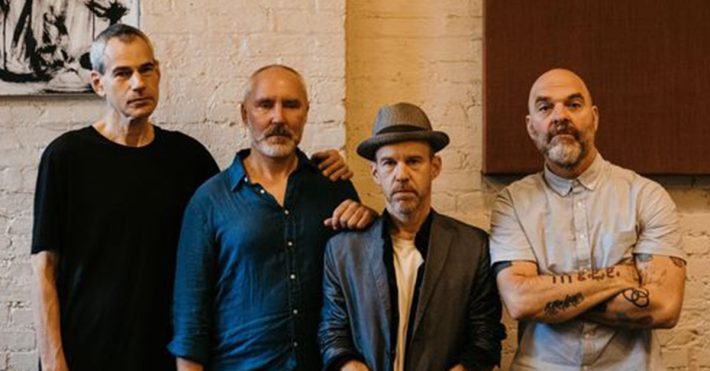 SATURDAY 12.25
The Bad Plus
Dakota
The Bad Plus is no longer a piano trio. In fact, the Minneapolis-spawned jazz group is no longer even a trio. When pianist Orrin Evans (who had himself replaced original pianist Ethan Iverson in 2017) left earlier this year, remaining founders Dave King (drums) and Reid Anderson (bass) said, "Hey, let's try something different!" (Pretty sure they said that exact sentence, out loud and in unison.) So they mixed things up with the addition of guitarist Ben Monder (who performed on David Bowie's farewell album, Blackstar) and tenor saxophonist Chris Speed. The quartet already has a new album in the can, but you'll have to wait till May to hear that. Their traditional Christmas week stand at the Dakota will give you more than a taste of what the new/old band is up to. $40. 7 & 9 p.m. 1010 Nicollet Mall, Minneapolis. Find more info here. Through Tuesday, December 28 —Keith Harris
WEDNESDAY 12.29
Sean Patton 
Acme Comedy Co.
Here's New York Times comedy critic Jason Zinoman writing about Sean Patton in 2014: "I've seen him perform more than a dozen sets, and he's killed every time. He's dynamite, even with ordinary material, turning standard Brooklyn hipster jokes into a stomping, roaring tour de force, and elevating a bit about sex-performance anxiety into high-stakes comedy. He's the rare comic who goes over as well in a comedy club as in a bar basement." What better endorsement of Patton, who'll be in our beloved basement club through Friday, can you get? Alright, how about David Cross, who enlisted Patton as his opener earlier this year? Or how about Marc Maron and Amy Schumer, both of whom had the NYC-based comic on their shows? Are you finally satisfied? OK, good: At Acme, Patton will be celebrating the release of his latest album, King Scorpio, which is due out on Christmas Eve. $15-$25. 8 p.m. Wednesday and Thursday; 7 and 9:30 p.m. Friday. 708 N. First St., Minneapolis. Find more info here. Through Friday —Jay Boller
THURSDAY 12.30
Mo Alexander
Comedy Corner Underground 
A big man who reliably delivers big laughs, Mo Alexander has been slugging it out on the club circuit since the mid-'90s. The Memphis native will be holding it down before, during, and after New Year's Eve at CCU, where he'll be joined by local standout standup Courtney Baka (10,000 Laughs Fest, The Hard Times). Alexander, who mines humor from the absurd, the raunchy, and even from his prolonged blood-clot hospitalization, is signed to Twin Cities label Stand Up! Records, and he's done it all over the years: festivals, TV, movies, Vegas. The NYE show will include a countdown plus a champagne toast. $12-$20. 8 p.m. Thursday through Saturday; 10:30 p.m. Friday; 10 p.m. Saturday. 1501 Washington Ave. S., Minneapolis. Find more info here. Through Saturday—Jay Boller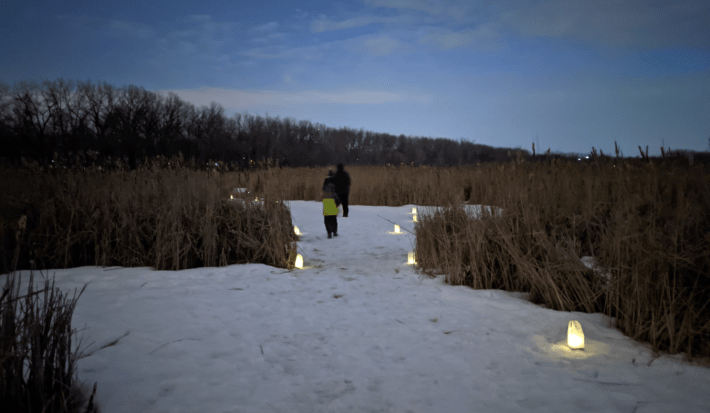 FRIDAY 12.31
New Year's Eve 2022
Various Locations
Look, I don't want to be a bummer, but we're not quite back to the traditional "raging all night on the town" -type of New Year's Eve yet. And it feels like a lot of businesses in the Twin Cities agree. Still, some are planning to celebrate… though here at Racket we're going to recommend you do something small and/or just stay at home. If you want a big "posh" shindig, you probably already know where to look (Muse, Metropolitan Ballroom, Seven, for example). Many of the dance parties around town are spinning '90 and '00s tunes (Fine Line, Part Wolf, Up-Down Arcade, Flip Phone at Amsterdam Bar), because we'd rather celebrate the past than worry about the future. There's a few fun looking concerts, with offerings at Palmer's, White Squirrel, and Parkway, for example. If you have a favorite park, check out their website to see if they have any special plans, as many offer pre-ball drop candlelight walks or fun for kids (Wood Lake Nature Center). If none of these suggestions match your expectations, and you don't want to stay home, consider walking to one of the less-busy, but still open neighborhood bars in your area. You'll probably score a free drink of some sort and good cheer from friendly patrons if you stick around 'til countdown time. –Jessica Armbruster
The Suburbs with the Suicide Commandos and Scrunchies
Palace Theatre
If you don't feel like indulging in the sloppy NYE bar scene this year—and you have even more of a reason not to than ever this year—but you're not in the mood for something too intimate, may we suggest… local music? From The Bad Man and Monica LaPlante at the Uptown VFW to good ol' Wookiefoot holding it down at the Cabooze after all these years, there are plenty of options this Friday for folks of all aural predilections (and we'll have a more complete list of your options later). But for now let's spotlight this notable three-fer in St. Paul. We can't really just call the Suburbs '80s new-wavers any more; with the release of Poets Party in July the band's second act continues to feel as vibrant as their first. Singer Chan Poling had to cancel shows earlier this year for health reasons, making this gig all the more special. Throw in Minneapolis's first or (close to it) punks the Suicide Commandos, and Scrunchies keeping that punk flame alive, and you've got yourself a New Year's Eve. 18+. $30-$55. 8:30 p.m. 17 W. 7th Pl., St Paul. Find more info here. –Keith Harris