Events
A New Wildflyer, Comedians Galore, and St. Pat's Day Stuff Starts Up: This Week's Best Events
Lotta laughs this week.
11:58 AM CST on March 6, 2023
Welcome to Event Horizon, your weekly roundup of the best events in Minneapolis and St. Paul.
Stay in Touch
Sign up for Our Free Newsletter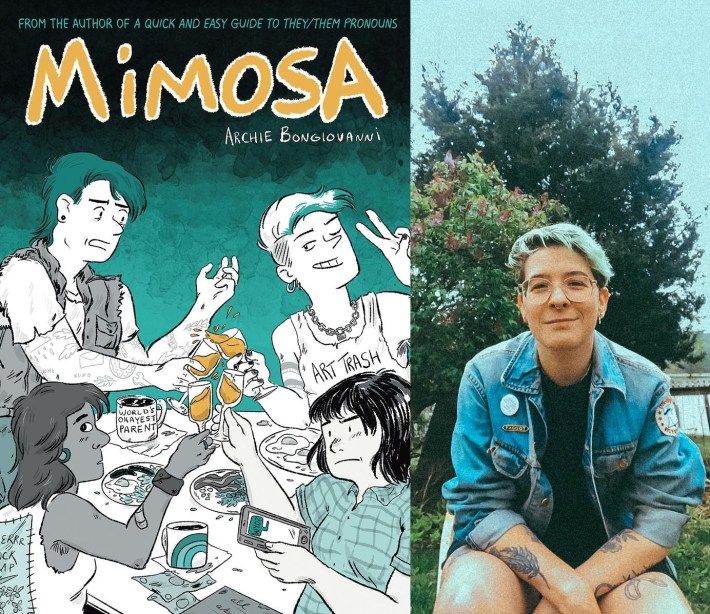 THURSDAY 3.9
Book Release: Archie Bongiovanni's Mimosa
Moon Palace Books
In Archie Bongiovanni's Mimosa, best friends/chosen-family members ​​Chris, Elise, Jo, and Alex find themselves feeling adrift—and, in their thirties, they're also feeling practically ancient at parties. Enter their new queer event, Grind, which on a social level provides their community with something cool for thirty-somethings to do, and on a personal level provides a reprieve from their real problems. (Chris is a recently single parent; Elise has feelings for her boss; Jo is struggling to put her needs first; Alex is protecting a big secret.) Of the frank and funny new novel, Shelf Awareness writes, "Bongiovanni steps outside the narrative of the 'acceptable gay' and presents a flawed cast, with their mistakes and arguments at the fore." This event has Bongiovanni in conversation with queer digital illustrator and comic artist David Karrow Caper. Free. Masks required; social distancing encouraged. 7-8 p.m. 3032 Minnehaha Ave., Minneapolis; find more info here.—Em Cassel
Stavros Halkias 
Acme Comedy Co.
If one was determined to cancel Stavros Halkias, there'd be limitless ammo from his run co-hosting the massively popular, deliberately offensive comedy podcast Cum Town (now The Adam Friedland Show after Stavros's departure). But there's innate likability to the devilishly funny Baltimore native, whose freewheeling stand-up sets usually manage to push buttons within the realm of conventional tastefulness. Demand is sky-high: Stavvy's current Fat Rascal Tour is mostly sold out. Can't get into these Acme shows? Join the 5 million folks who enjoyed his most recent YouTube special. $38.85. 8 and 10:30 p.m. Thursday; 7 and 9:30 p.m. Friday and Saturday. 708 N. First St., Minneapolis; find more info here.—Jay Boller
Kris Davis's Diatom Ribbons, Davis/Taborn Duo
Walker Art Center
A double dose of Canadian jazz pianist Kris Davis. First comes a set with local notable Craig Taborn, a fellow melodic minimalist on the keys; judging by their 2016 album as a duo, Octopus, expect their complementary styles to meld rather than compete. For the main event, Davis will perform with her quartet, rounded out by  drummer Terri Lyne Carrington; Haitian DJ/percussionist Val Jeanty; and bassist Trevor Dunn. The only album they've recorded together, Diatom Rhythms, often cedes center stage to high profile guests like guitarist Nels Cline and Esperanza Spalding​​; now's our chance to hear them as an unadorned unit. $26.50/$33.50. 8 p.m. 725 Vineland Place, Minneapolis; find more info here.—Keith Harris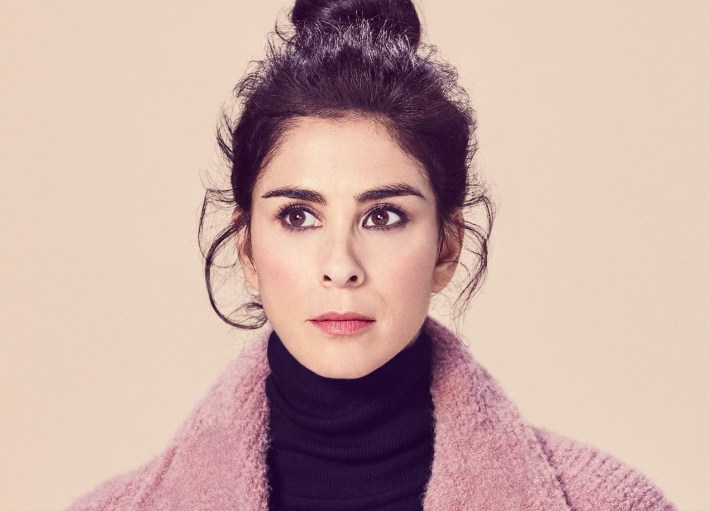 FRIDAY 3.10
Sarah Silverman
State Theatre
Last week Silverman clarified the name of her first tour in six years, "Grow Some Lips," to the Charlotte Observer: "'Cause it's interpretative, you know? It's, like, whatever it means to you. Lips. They're on our face. And other places… They're on our face, et al." The 52-year-old comic also addressed the perks of aging ("I'm the smartest I've ever been, I'm the wisest I've ever been. My boyfriend thinks I'm hot naked"), as well as the potential perils of it ("My biggest fear is to get dementia and then be masturbating in public and not realize it"). The chat encapsulates what makes Silverman a modern comedy great: thoughtful subversiveness that goes down easy via her effortless charm. The multi-hyphenate entertainer has kept busy between standup sets, hosting her eponymous podcast in addition to co-hosting The Daily Show. $45-$69.50. 7:30 p.m. 805 Hennepin Ave., Minneapolis; find more info here.—Jay Boller
Kelsea Ballerini
Armory
Has no pun-forward country songwriter really come up with "Just Married" (just as in "merely," not "recently") till now? Not sure, but Ballerini makes the most of it on Rolling Up the Welcome Mat, a concept EP about her 2022 divorce from fellow country singer Morgan Evans. It's quite a deviation from the girlish country pop that's enabled Ballerini to remain one of the few women to sneak onto the radio in this age of manspreading country airplay. Autobiographical songs aren't necessarily any "realer" or "truer" than the kind you make up out of your head, but Ballerini writes and sings here with more acute directness than she ever has. Set this beside Carly Pearce's 29 and we are in a golden age of EPs by 29-year-old female country singers about divorcing other country singers. With Georgia Webster. $42.50. 8 p.m. 500 S. Sixth St., Minneapolis; find more info here.—Keith Harris
SATURDAY 3.11
Morgan Wade
First Avenue
Wade's breakthrough, Reckless, lives up to its name. From "It's a beautiful thing to fall apart" to "I wish I knew you in your wilder days," the Virginia singer-songwriter, who turns 28 this Saturday, is often looking for trouble. But she ain't just some party girl—her carefully articulated drawl, never affected, adds a depth and desperation to her lyrics. Rough and tumble as she may be, Wade's softer side sneaks out at unexpected moments: I doubt anyone has ever sung so sweetly about getting banged on the kitchen floor. Her yearning may come from the heart, but its intensity is boosted by a site much lower in her body. With Nate Patrick. $25. 8 p.m. 701 First Ave. N., Minneapolis; more info here.—Keith Harris 
Eastlake Sh*t Swap
Eastlake Craft Brewery
There's an awful lot of snow in the forecast this week, but goddammit it's March, and that means spring is just (?) around the corner (???). Get ready for prime riding season with this gear swap, where Eastlake will have a dozen tables loaded up with bikes, parts, clothing, outdoor gear, and more, along with bikes set up for Gold Sprints thanks to The MN Cycling Center. You'll also have the opportunity to bid on gift baskets from local businesses, with all the proceeds going to support the girls' mountain-biking mentorship program Little Bellas. Free. 11 a.m. to 5 p.m. 920 E. Lake St. #123, Minneapolis.—Em Cassel
Wildflyer East Opening Party
Wildflyer East
Wildflyer, which already employs youth experiencing homelessness at its existing Minneapolis location on Minnehaha Avenue, can now support twice the number of young people thanks to a second location in St. Paul. A collaboration with the nonprofit RS Eden will expand their mission even further. "It upwardly lifts everything we do," executive director Carley Kammerer told Racket in October. Today's grand-opening party will feature complimentary black coffee and Cookie Cart cookies, plus an appearance from the pop-up oatmeal bar Minneoats. Free. 8 a.m. to 2 p.m.1362 Seventh St. W., St. Paul; find more info here.—Em Cassel 
Bonnie "Prince" Billy and Jon Langford: Song for Song
Cedar Cultural Center
This is a pairing of quite temperamentally different performers and songwriters. Langford is a gregarious if not garrulous Welsh lefty and Americana obsessive who's played in more bands than I've got space to list (Mekons and Waco Brothers are the ones you hear about the most). As for the prince, well, I'll admit that Will Oldham's taciturn folk fatalism has certainly warmed and softened over the years—he even covers Billie Eilish on his 2021 collab with fellow Drag City mood-swinger Bill Callahan, Blind Date Party.  (Though if you agree with Pitchfork that this makes the album "playful," you must lead a pretty grim life.) Seriously though, this should be a hoot: During the early days of the pandemic, the two worked together on a three-hour livestream, with Langford alone in a Chicago bar and Oldham at home. Now they're recreating that summit IRL, and the addition of a live audience should only add to the fun. $37/$42. 6 and 9 p.m. 416 Cedar Ave., Minneapolis; find more info here.—Keith Harris
Katt Williams 
Target Center
At 51, this silky-smooth comic has established a résumé worthy of the standup comedy Hall of Fame which, I just remembered, recently became an actual thing. Williams has endured numerous legal, financial, and interpersonal dramas over the years, but he seems to have settled into a good place for the current "2023 and Me" tour. (Check out his WTF appearance from January to hear about his can't-make-it-up past lives before comedy.) In his glowing review of Williams's latest special, World War III, longtime NYT comedy critic Jason Zinoman declared Williams "the finest arena stand-up of the moment." (Don't tell that to his rival Kevin Hart, who performed this very arena stage last summer.) $59-$250. 8 p.m. 600 N. First Ave., Minneapolis; find more info here.—Jay Boller
Lucky's St. Patrick's Day Bar Crawl
New Bohemia
The big St. Patrick's Day parades and parties? Those are next week. But for those itching for a good, old-fashioned St. Pat's bar crawl can start a week early in downtown St. Paul. Purchasing tickets score you a lanyard that gets you free admission into the eight bars–including Barrio, New Bohemia, and Tom Reid–plus two free drinks, and tons of food and drink specials. The whole thing ends with live music and more at an after party at the Seventh Street Truck Park. Find tickets online. $20-$25. 4 p.m. to midnight. 222 Seventh St. W., St. Paul.—Jessica Armbruster
SUNDAY 3.12
Os Mutantes 
Turf Club
Sérgio Dias is the only original Os Mutantes player to hang around through the group's lengthy hiatus—1978 to 2006. The Brazilian guitarist's searing, psychedelic tone still transports listeners to the late '60s, when the band emerged from São Paulo as a revolutionary Tropicália force. Jams like "A Minha Menina" and "Bat Macumba" from the self-titled 1968 Os Mutantes album feel vital and alive today, and the group has found favor among a new generation of freaks, as The New Yorker observed in 2017. The lovely Esmé Patterson opens. $25/$30. 7 p.m. 1601 University Ave. W., St. Paul; find more info here.—Jay Boller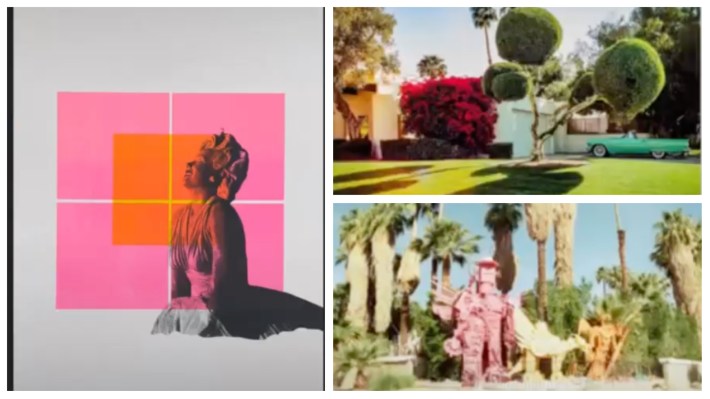 ONGOING
Astroturf
Gamut Gallery
Seventy years later, mid-century modern still has a hold on us. Why? Is it the promise of a clean, streamlined future? A reaction to the maximalist aesthetics of previous eras? The fact that it can be cheaply mass produced by places like Amazon and IKEA? Let's be real; it's probably that last one. But mid-century modern has more in common with our era than furniture. With it came implied consumerism, as these weren't family heirlooms (though these days they sometimes are). An artificiality comes with it, too, as the style is often paired with plastics or Bakelite, synthetics like pleather, and fake versions of real things (think pink Christmas trees and fake grass). "Astroturf," Gamut Gallery's first show of 2023, will explore these aspects of mid-century modern through a variety of mediums, including monoprints (Genie Castro), pool pics and abstract works (Neal Breton), Palm Springs travel photography (Nicole Mueller), and installations using both real and artificial plants (Human Shape Animal). 717 10th St. S., Minneapolis. Through March 18–Jessica Armbruster
Sugar in Our Wounds
Penumbra Theatre
Set in the antebellum South just before the start of the Civil War, Sugar in our Wounds tells the tale of queer love between Black slaves Henry and James. Henry is new to the plantation, sold and separated from his family ("Instead of hanging us, they tear us apart. That feels worse than being hanged, I imagine.") It's a tear-jerker of a play, but it also allows space for surrealism (there's a singing tree), humor, and queer joy. Written by Donja R. Love, Sugar is the first in a trilogy, with other installments covering the Civil Rights Movement and Black Lives Matter. Find tickets and more info online. 270 N. Kent St., St. Paul. Through March 19–Jessica Armbruster
Edward Yang, Giant of Taiwanese Cinema
Trylon
Let's say you can only see one of the four films by this key figure in the Taiwanese new wave that the Trylon is screening this month. You might go with A Brighter Summer Day (1991), showing this Sunday. A sprawling tale of teen gangs, social upheaval, and U.S. pop culture modeled partially after Goodfellas; it's commonly recognized as Yang's masterpiece. Or you might go next week for Taipei Story (1985), which looks at changes in Taiwanese culture as they're reflected in the increasingly strained relationship between a baseball player and an upwardly mobile developer. The following Sunday, there's Yi Yi (2000), the nuanced and engaging three-hour family drama that's Yang's best known film, and the last he made before the colon cancer that sidelined him for years eventually led to his death in 2007. And wrapping it all up there's Yang's first feature film, That Day on the Beach (1983), which is the hardest to find on streaming. Am I saying you can't go wrong no matter which you choose? Yes. Am I also saying you should go see 'em all? Hm, guess so. 2820 E 33rd St., Minneapolis; find showtimes and more info here. Through March—Keith Harris
Born With Teeth
Guthrie Theater
Fancy some alternative history? In this work by playwright Liz Duffy Adams, Kit Marlowe and William Shakespeare secretly meet in a backroom of a pub to write a play together, flirt, and protest the totalitarian regime of Queen Elizabeth I. Marlowe is a fiery personality, an established playwright who's also moonlighting as a royal spy. Shakespeare, meanwhile, is an introverted up-and-comer, focused on his writing and hiding that he is–gasp!–secretly Catholic. There's a lot going on here, but this award-winning play, which had its world premiere at Austin's Alley Theatre in 2022, makes it work. "[Born with Teeth] can't decide if it is about literature, history, political intrigue, religious persecution, or the wide varieties of love, and that's a good — no, make that glorious — thing," writes a reviewer for The Courier. "The play grabs them all and squeezes them into a trim, tight, electric production." $30-$80. Find tickets and more info online. 818 S. Second St., Minneapolis. Through April 2—Jessica Armbruster
Out There 2020: Sarah Michelson, /\ March 2020 (4pb)
Walker Art Center
For nearly 20 years, U.K.-born, NYC-based performer Sarah Michelson has created pieces often performed outside of traditional stages, tumbling about the Walker's galleries and even the Minneapolis Sculpture Garden. She works hard to create movements that may look impromptu or off-the-cuff, but are typically planned and practiced down to the breath. But her latest work, "Sarah Michelson: /\ March 2020 (4pb)," is an exhibition, not a performance piece. Here guests will be able to peruse a variety of ephemera, all laid out with the Walker in mind (the pieces are now part of the museum's permanent collection). At the opening reception, which will take place from 6 to 9 p.m. during the Walker's weekly Free Thursday Nights party, Michelson will discuss her work with Kristin Van Loon and Arwen Wilder of the two-woman dance troupe HIJACK. 725 Vineland Place, Minneapolis. Through April 23–Jessica Armbruster
Message from Our Planet: Digital Art from the Thoma Collection
Weisman Art Museum
Good news, everyone—it's spring. At least at the Weisman, whose spring 2023 exhibition, "Message from Our Planet: Digital Art from the Thoma Collection," opens this week. Inspired by the Voyager 1 spacecraft, which was used as a repository of human culture on Earth, the idea is to offer a sort of time capsule from artists working in digital media to the people of the future. To that end, the exhibit gathers the work of 19 artists who use software, video, and light technology as their media. Among those featured are Hong Hao, Jenny Holzer, Lee Nam Lee, Christian Marclay, Tabita Rezaire, and Robert Wilson. 333 E. River Pkwy, Minneapolis; find more info here. Through May 21–Keith Harris
Fluidity: Identity in Swedish Glass
American Swedish Institute
Glass artist Jo Andersson doesn't just want you to gaze upon her works. She wants you to experience them as a meditative tool for self reflection. "Being is a light installation which is intended to help bring individuals into the present moment," she says via artist's statement. "I wanted to create a safe space where viewers could lose themselves and fully experience the work as well as their responses to the work." So, what does that entail? At ASI, you'll enter a dimmed room full of glass sculptures filled with water. You'll be encouraged to use camera phones to illuminate pieces and place with the lighting. From there? Take some time for self reflection. (If nothing else, this show should make for some good visual ASMR.) In addition to Andersson's ambitious installation, the exhibition will also showcase pieces by female glass artists from the museum's permanent collection. 2600 Park Ave., Minneapolis.Through May 28–Jessica Armbruster
Paul Chan: Breathers
Walker Art Center
Can those inflatable tube guys used to drive people to sales be art? If it's in the Walker Art Center then, yes, it can. But that would be oversimplifying the work of Paul Chen, a Hong Kong-born, Nebraska-raised, NYC-based writer, publisher, and artist. In the '90s and '00s, Chan garnered attention releasing videos, animations, fonts, and more, often for free on his website, nationalphilistine.com. These pieces explored pleasure, war, politics, and human interactions. But by 2009, he had burned out, tired of looking at a screen. Relatable. Five years later, after a brief, you know, "breather," he found a new way to explore movement and meaning without a computer, instead using physics, fabrics, and fans to create shapes that move about in interesting ways (and, thankfully, won't try to sell you a car).  You can see these kinetic sculptures at the Walker; the show will also include some video installations as well as pieces from his publishing company, Badlands Unlimited, which releases poetry, erotica, artists' writings, and more. 725 Vineland Place, Minneapolis. Through July 16, 2023—Jessica Armbruster
Stay in touch
Sign up for our free newsletter