Food & Drink
9 Pandemic-Closed Restaurants With a Chance to Make a Comeback
If Butcher and the Boar can do it, why not others?
8:11 AM CDT on September 20, 2021
The pandemic was supposed to be an "extinction event" for the restaurant industry. Everyone from Andrew Zimmern to Tom Collichio to José Andrés said it. Experts predicted that between 20 and 80 percent of American restaurants wouldn't make it out alive.
So far, it looks like that won't be the case. No one's saying it's been great; the Star Tribune reported that 94 Twin Cities restaurants closed last year, three times more than closed in 2019. But lots of new places opened, too. The very last City Pages cover story was about the people opening restaurants during COVID, and many of those establishments are still up and running today. Despite proclamations from publications like The Atlantic that "the American restaurant as you knew it died on March 19," the American restaurant still looks pretty much as it did. 
At least one Twin Cities restaurant group is feeling particularly bullish: Jester Concepts, the group that owns Parlour/Borough and P.S. Steak, among others, is bringing back Butcher and the Boar. The meat-lover's paradise closed "for good" in September 2020, but Jester bought the concept and the recipes and announced last week that they landed a new location in the North Loop. The dinosaurs could never.
All things considered, it might be a really good time to do it. Another shutdown is unlikely, for better or worse, since Gov. Tim Walz gave up his peacetime emergency powers in July, and landlords are looking to fill long-empty spaces with tenants. Besides, restaurant industry folks are exactly the adaptable and scrappy sort who pride themselves on thriving in uncertain situations. What if… some of our other beloved restaurants returned from their pandemic closures? 
It's unlikely, but in every not-yet-deleted Facebook page and still-active URL, there's a glimmer of hope. Here's our completely speculative list of other Twin Cities restaurants that we think could make a legitimate comeback. 
Muddy Waters
Muddy Waters was a good fucking bar. I can think of no other restaurant in the Twin Cities where I felt equally comfortable getting drunk at late-night happy hour, pulling out a laptop to do some work at the bar, or showing up at 11 a.m. for breakfast poutine and a Bloody Mary, and I know I'm not the only one who felt a legitimate loss when it closed last May. "We are heartbroken, but resolute in the knowledge that Muddy Waters is not, and cannot, be a place," owners Sarah Schrantz and Paddy Whelan wrote in their farewell Facebook post. "Muddy Waters is people. And these people? Still here." If so, maybe those people would consider getting the band back together? Hell, they could even come back to the same spot on Lyndale. Awning's still there.
Grand Cafe
Chef Jamie Malone already rescued Grand Cafe once, taking the space over from its original owners in 2016 and turning it into a nationally recognized gem of a restaurant. But the magical little place couldn't charm its way through the pandemic, closing in mid-November of last year. "I believe a smaller space with more dynamic revenue streams is the best way for our team to move forward," Malone said at the time. Ok… fine. Hypothetically, can it otherwise be exactly like Grand Cafe? (For now, Malone has teamed up with Ryan Cook, Britt St. Clair, Niki Francioli, Sarah Coombs, and Joe Flannery for wkndr, a series of themed dinner boxes.)
Bar Luchador
Am I biased towards Bar Luchador as a wrestling fan? Absolutely. But Looch wasn't just a wrestling bar; it had some of the best tacos in town and one hell of a spicy margarita, and chef and owner Angelo Pennacchio was always putting on stupid-fun popups like You're Family When You're Here ("a red sauce Italian extravaganza") or Luchador's Bar & Grille ("a one-night homage to *pplebees, Ch*li's, TGI Fr*day's and other chain restaurants"). It was food you could tell was being made by someone having a good time cooking it, and it was a restaurant you wanted to go to because it felt like the staff wanted to be there too. And no other bar owner in the Twin Cities (or in their right mind) would put the sound on for WWE NXT.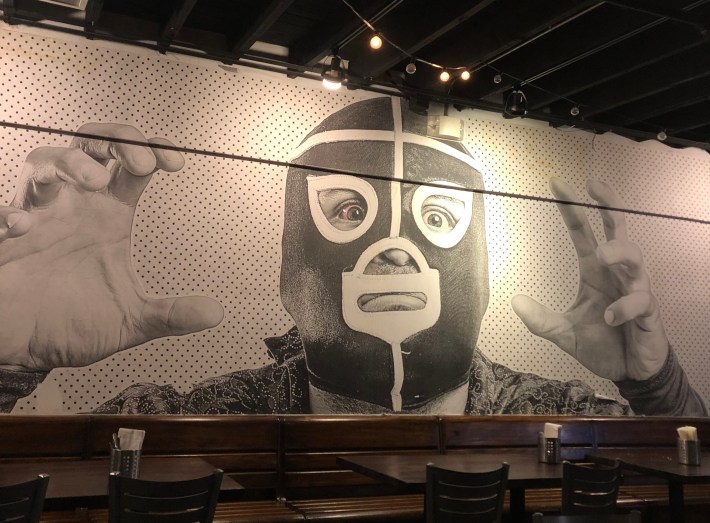 Honey and Ginger Hop
Ginger Hop and Honey were among the first places to close during the pandemic. The northeast Minneapolis pan-Asian restaurant and its sister basement club shut their doors for the last time weeks after Gov. Walz's executive order closed Minnesota bars and restaurants, an instant and devastating blow to Twin Cities nightlife. Honey booked some of the best DJs and hosted some of the most fun dance nights, bringing in a truly diverse, queer, and welcoming crowd. Nothing has come close to filling its cultural void since.  
Octo Fishbar
On the opposite end of the spectrum from Honey—a necessary, accessible, down-to-earth community space—you have Octo Fishbar, where James Beard Award-winning chef Tim McKee served up seafood towers piled with treats from the deep. Sometimes frivolous things are nice! My former colleague Hannah Sayle wrote of Octo that there was nowhere else like it in Minnesota, and she was right. It would be kind of cool to have a place like it again.
El Burrito Minneapolis
It felt like such a win when we learned that El Burrito Mercado—a beloved, family-run Mexican restaurant in St. Paul—was taking over Pepito's—a beloved, family-run Mexican restaurant on Chicago Avenue. But after opening in 2018, they made the call to close last April, with co-owner Milissa Diaz saying that "with all the unknowns, it's just too much." But there are slightly more knowns now, at least the original El Burrito Mercado is still kicking in St. Paul.
Fuji Ya
Before it closed last July, Fuji Ya had the distinction of being Minnesota's first and oldest Japanese restaurant. Fuji Ya opened in 1959 and moved to Lyn-Lake in the late '90s, where it became a sushi staple. An iconic original like this deserves a nobler end—and Fuji Ya did disappear for a while in the '90s. I'd be willing to wait a few more years if it meant my go-to delivery sushi spot could have another chance.  
In Bloom
Maybe I'm talking out of turn here, but I feel like In Bloom's location doomed it from the start. The fine-dining restaurant with its giant wood hearth was the original anchor tenant at St. Paul's Keg and Case Market, and I just don't think food halls are where people go for fine dining. Partners Thomas Boemer and Nick Rancone, who are also the duo behind Revival, told Mpls. St. Paul Magazine that the decline in fine dining overall was the culprit for their July 2020 closure less than two years after In Bloom opened, but I wonder if a version of the restaurant could survive, untethered, elsewhere in the Twin Cities. The people deserve more venison pasta.
Dinkytown McDonald's
Em Cassel (she/they) is a cyclist, a metalcore apologist, and a co-owner and editor of Racket.
Stay in touch
Sign up for our free newsletter