In a high powered, executive-level business meeting earlier today (suits, ties, corner offices, massively inflated salaries, etc.), the owners of Racket found themselves riffing on dog puns for famous artists. (The Star Tribune's Halloween Pet Costume Contest winner kicked all this off.)
Then we said to ourselves: Why let this incredible #content languish forever in the chat? Why not give The People access to this truly inspired list of potential last-minute canine costume ideas?
All you need is a pup and a paintbrush, folks.
Check it out, here's my dog…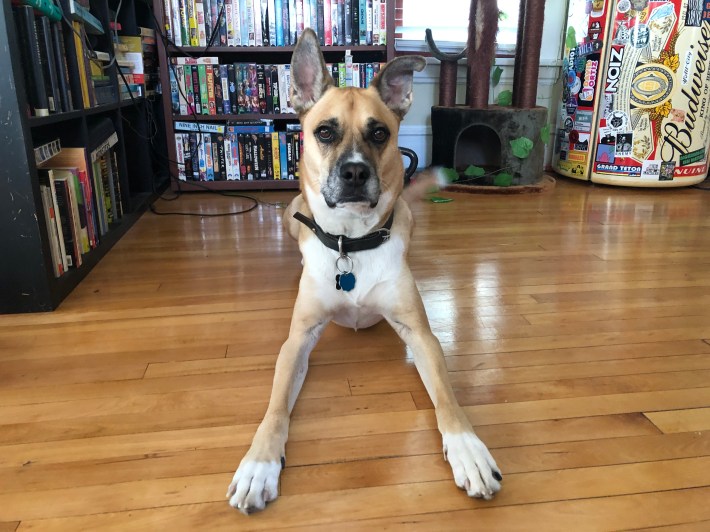 And here's my dog "in costume."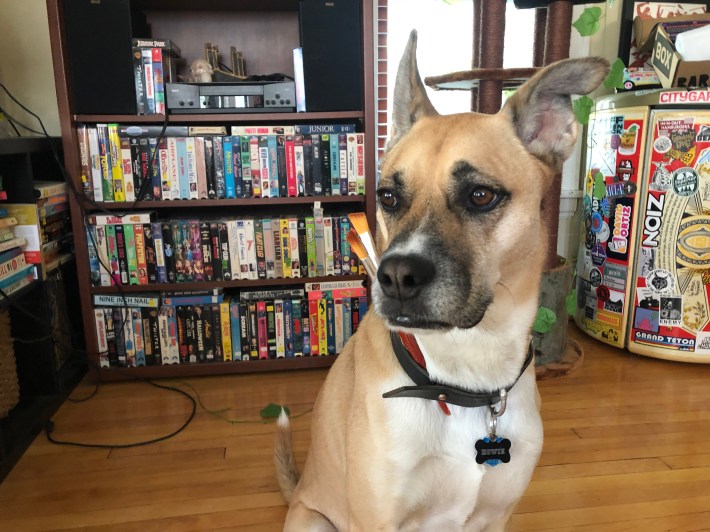 I mean, he's no Lucy, the 9-year-old Excelsior puggle who took home Strib gold with her take on Van Gogh's "Self-Portrait with Bandaged Ear." But my, what an improvement!
There are any number of artists your own pup could be cosplaying:
Labrador Dali
Frida Howlo
Henri Maltese
Jackson Paw-lick
Similarly, Paw Cezanne, or Paw Gauguin (Paw-guin?), or Pawed Monet
Pablo Pugcasso
Georgia O'Leash
Leonarfdo
Bark Rothko
Rene Magruff
Edvard Munch (needs no workshopping, just bring treats)
Francisco G'Boya 
Rrrrrrrrrrembrandt
Ai Woofwoof
Melchior d'Houndecoeter
OK these are really getting out of hand. That's it from the Racket Brain Trust everyone, but please do leave your own ideas in the comments (paw-ments).
Happy Howl-oween! Stay safe! Go for the king-sized bars! Goof responsibly! And don't forget to check out our list of every single freakin' Halloween event we could find in the Twin Cities.