BevSource, the Little Canada consulting firm behind The Lab, has spent the last two decades helping local, regional, and national beverage brands achieve their goals. The Lab opened in 2019 as an experimental, experiential component of that—in addition to helping with quality control and resource sourcing for breweries and other beverage brands, it was a taproom where customers could go and sample new brews, kombuchas, seltzers, and NA drinks for themselves.
"The thought was, if we're going to be making these fun beverages and experimenting, wouldn't people love to try it so that we can get feedback for these beverage companies?" says The Lab's Laura Preston. "And it worked, for a while."
(You can read Racket bev correspondent Jerard Fagerberg's 2019 City Pages report on The Lab here.)
"It was really first and foremost created to provide services for beverage entrepreneurs," says BevSource director of marketing Jennifer Hirschfeld. "It was a place where local brewers—any kind of a brewer—could come, do collaborative brews or limited releases."
COVID presented obvious challenges—the taproom opened and closed as city and state restrictions changed—which were compounded by the fact that "The Lab," as a brand, exists to promote other brands. You'll find their clients' beers in restaurants and liquor stores, but you may not know that The Lab is involved with it, quietly helping behind the scenes.
Unfortunately, the experiment is coming to an end: The Lab announced this week that the taproom will close.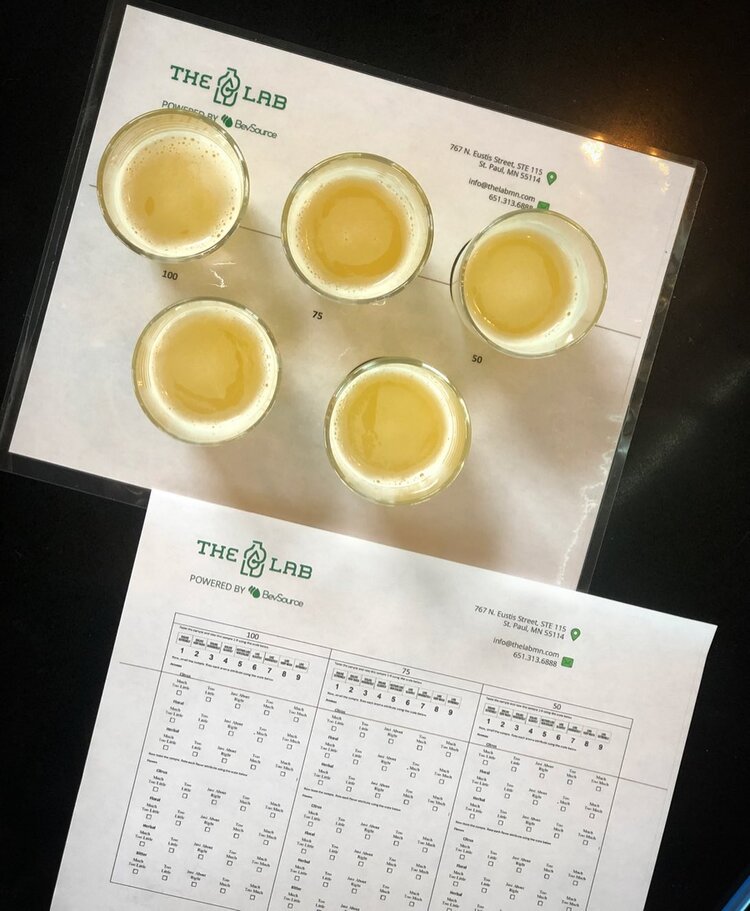 "At the end of the day, when we look ahead, we felt that it was important that we focus on our primary customer," Hirschfeld explains–in other words, those bev brands and entrepreneurs who used the taproom as a testing ground, not the patrons who played guinea pigs.
So while The Lab's public-facing taproom will close, the pilot facility and quality assurance lab will remain open, serving as an offsite playground for ingredients and recipes that many breweries, especially smaller breweries, might just not have on site.
The Lab will also continue hosting its pop-up BIPOC market, Black Business is Beautiful. "That was an important thing for us," Preston says.
In the end, the result of The Lab experiment for BevSource—in addition to all the data they collected for brands—was that it helped them see how much of a community there is in the local beverage industry. Preston says people were always reaching out and offering to help, and after landing in St. Paul, more and more local breweries were interested in trying out BevSource's microbiology lab and trusting their advice about what would make the drinks better.
And she adds that they'll miss the customers, who, once they visited The Lab, were customers for life: "Because we were so different, and every time they came in, they knew it was going to be something different on tap."
"Now, we're just focusing on what we're super good at, which is helping the businesses," she says.
The Lab will close at the end of July.
The Lab
767 N Eustis St. Suite 115, St. Paul
Wednesday and Thursday: 3 – 10 p.m.
Friday: 2 – 11 p.m.
Saturday: 12 – 11 p.m.
Sunday: 12 – 6 p.m.