From 1959 through 2006, the Viking Bar was a fixture of Minneapolis's storied West Bank music scene. It sat unused for a decade—"GONE FISHIN'" displayed with a wink on the marquee—before a new team remodeled and reopened the beloved bar/venue in 2016. But a messy ownership dispute would shutter the brand-new Viking Bar just two years later, and for the last several years, the 117-year-old brick building has sat vacant yet again.
Then, in late 2021, there were some signs of new life at 19th & Riverside. A bright-green mural went up on the wall, beneath the still visible VIKING BAR signage. After a soft opening on weekends throughout November and December, Kilimanjaro Grill & Catering officially opened the doors earlier this year.
"It's been cool meeting people in the community," says Kilimanjaro's Fanaka Ndege. "I feel like half the time, when people come in, it's a college student walking around campus just curious to try something new."
And Kilimanjaro truly is something new: "From my understanding, we're the only Kenyan restaurant in the city," Fanaka says.
Minneapolis and St. Paul have lots of Somali and Ethiopian restaurants, and there's Jambo Africa Restaurant in Brooklyn Center, which focuses on Kenyan and Liberian fare. But very few are as specifically Kenyan as Kilimanjaro, where the menu is full of ugali and samosas and the Indian dishes common throughout Kenya, all of it lovingly prepared by George Ndege, a.k.a. chef Jojo.
"That's my pops," Fanaka says. "He's been cooking for years."
Jojo's long been a fixture in Minnesota's Kenyan community. His main gig for many years was music promotion, and he was known for throwing Kenya Night at the nearby Blue Nile, where hundreds would gather and dance to genge, benga, and chakacha. "It was a really vibrant, dope space," Fanaka says, and the long-running dance night brought Kenyans from around Minnesota and even outside the state to the Blue Nile on the first Saturday of every month.
Now, "people come to see chef Jojo the promoter, but they stay for the food," Fanaka says. He rotates through front-of-house responsibilities with his sisters, greeting folks and running the restaurant while chef Jojo whips up curries and greens in the kitchen.
Fanaka says that lately, his go-to order is the Chips Masala, which pairs their fries with Jojo's homemade sauce. He'll also add a few beef samosas to his meal, made with a family-secret seasoning they've been using for years.
Kilimanjaro Grill has lots of vegan and vegetarian options, including vegan samosas, a coconut curry, and collard greens and spinach. And chef Jojo's food is prepared with an eye toward food sensitivities: you won't find nuts, eggs, or dairy in his cooking. "We definitely want it to be a place where everyone is welcome, where everyone has options," Fanaka says.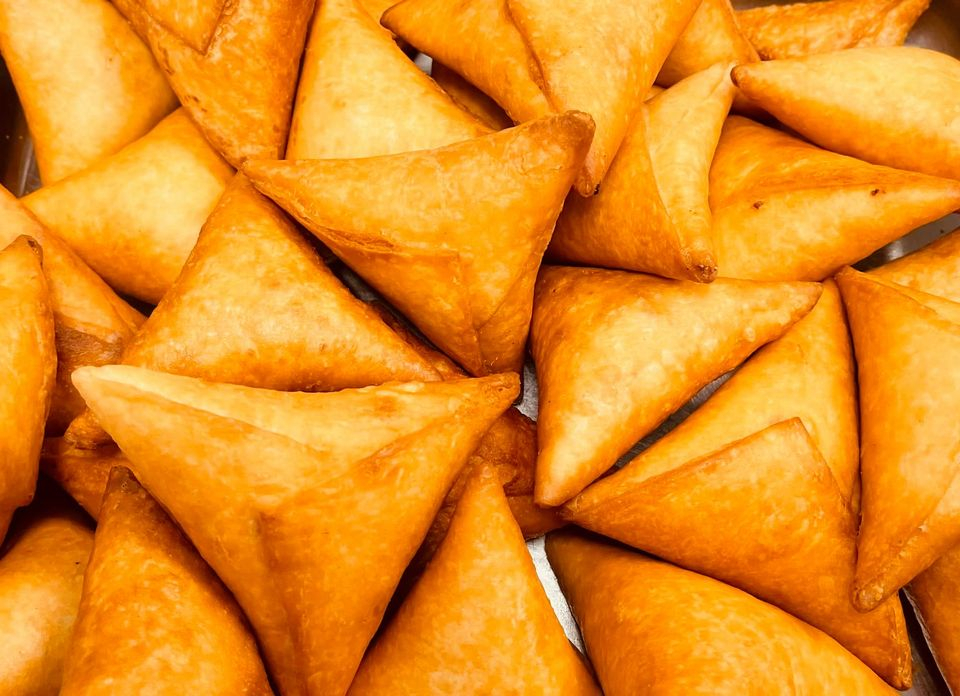 Fanaka says the family is happy to have a restaurant that's carrying on the vibrant, multicultural history of Cedar-Riverside. He's a musician, too, and in a serendipitous turn, the folks at the nearby Cedar Cultural Center stopped by Kilimanjaro and later found Fanaka's music online. The next thing you know, he's opening for Ghanian artist Ata Kak at the Cedar's April 7 show.
It's exactly the kind of thing that should be happening over on the West Bank, where food and music and art and community meet. And for Fanaka, who grew up going to rap shows at spaces like the Red Sea, it feels like coming full circle. "Artists I know, they joke a lot: They say, 'You're not a real artist if you haven't been to the Red Sea coming up,'" he laughs.
Kilimanjaro Grill & Catering
1829 Riverside Ave., Minneapolis
Wednesday through Saturday: 12-8 p.m.
Sunday: 3-8 p.m.