Freeloader Friday is your weekly guide to having fun no matter what your budget looks like. Each week we have a list of 100% free events like gallery parties, music, and films in the park, as well as free admission events like special happy hours, markets, and more.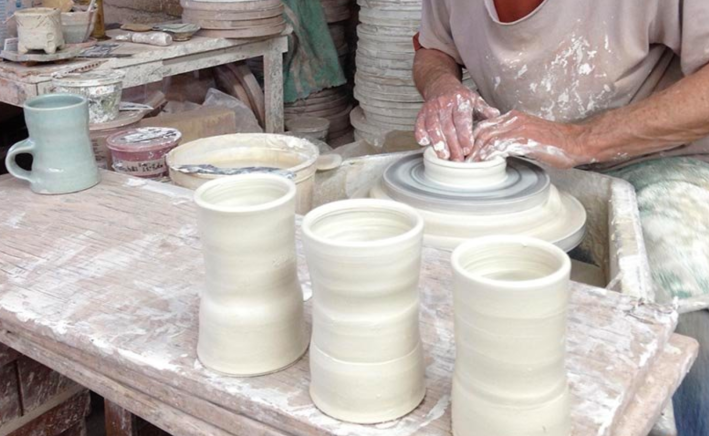 FRIDAY
30th Annual St. Croix Valley Pottery Tour
The Minnesota Potters of the Upper St. Croix River hosts this sprawling region-wide show and sale featuring eight host potters and over 60 guest artist. 10 a.m. to 10 p.m. Friday; 10 a.m. to 6 p.m. Saturday; 10 a.m. to 5 p.m. Sunday. Find a list of locations and info here: minnesotapotters.com.
Fret Rattles, The Silent Treatment, The Unnamed
Rock, punk. 21+. 9:30 p.m. 331 Club, 331 13th Ave. NE, Minneapolis.
The Havana Sleeve, Battery Eyes, Prismatic Spray
8 p.m. White Squirrel Bar, 974 W. Seventh St., St. Paul.
Annual Friends School Plant Sale
Featuring over 2,000 plants for sale at this popular event. Masks and proof of vaccination/negative test are required. Find more details at friendsschoolplantsale.com. 9 a.m. to 8 p.m. Friday; 10 a.m. to 6 p.m. Saturday; 10 a.m. to 2 p.m. Sunday. State Fair Grandstand, 1265 Snelling Ave., St. Paul. 
Adult Game Night
Featuring drink specials, DJ tunes, and games, including giant Jenga, Uno, Connect 4, dominoes, and more. There's also karaoke every 1st and 3rd Fridays of the month. Hyde Kitchen & Cocktails, 24 University Ave. NE, Minneapolis. 
Friday Night Open Mic
21+. 10 p.m. The Comedy Corner Underground, 1501 S. Washington Ave., Minneapolis.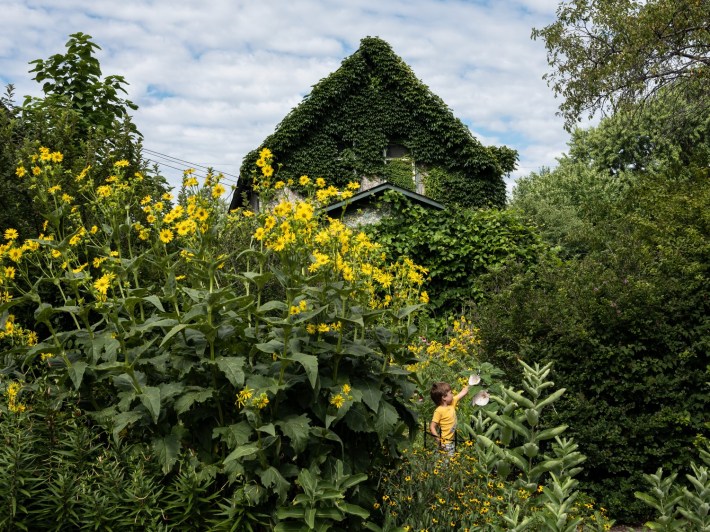 SATURDAY
Walking with Julien 
Exhibition features photography from Andy Richter taken on walks with his son throughout northeast Minneapolis over the last five years. 6 to 9 p.m. Artspace Jackson Flats, 901 18 1/2 Ave. NE, Minneapolis.
Killing Spree, Serious Machine, Flowerstalks
8 p.m. White Squirrel Bar, 974 W. Seventh St., St. Paul.
The Crimson Boys, Tony Sig
10 p.m. 331 Club, 331 13th Ave. NE, Minneapolis.
Cinco de Mayo Vibes
Lake House presents an evening of chill, downtempo vibes in celebration of Cinco de Mayo. 6-10 p.m. Royal Foundry Craft Spirits, 241 Fremont Ave. N., Minneapolis.
NE Neighborhood Makers Market & Bar Hop
Shop handmade, MLM-free goods such as jewelry, home decor, metal working, prints, soap, paintings, candles, and more while drinking. Locations include Indeed Brewing Co., Able Seedhouse + Brewery, 612 Brew, and Tattersall Distilling. Noon to 5 p.m.
Spring Into Uptown: A Block Party of Cultural Celebrations
Featuring a Thai parade; performances from Aztec, Somali, Thai, Native American, Peruvian, and other dance troupes; Ukrainian Easter egg making; vendor market; and more. 11 a.m. to 8 p.m. 3024 Hennepin Ave., Minneapolis.
Blessing of the Maibock
Town Hall celebrates the start of spring with a tongue-in-cheek blessing and prayer/toast with Maibock, a traditional springtime brew. 5 p.m. Minneapolis Town Hall Brewery, 1430 Washington Ave. S., Minneapolis.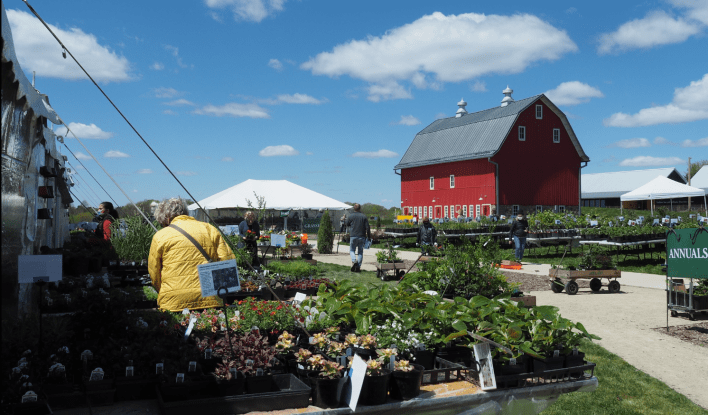 Arboretum Plant Sale
Shop garden, indoor, ornamental, edible, and other plants selected by experts at the University. This is a free event, but you must reserve a ticket online. 8 a.m. to 3 p.m. Saturday and Sunday. Farm at the Arb, 3210 W. 82nd St., Chaska.
Free First Saturday: Care to Share
Featuring art kits, activities, film screenings, and more. 10 a.m. to 3 p.m. Walker Art Center, 725 Vineland Place, Minneapolis.
Free Comic Book Day
This scaled-back party (Covid is still a thing!) will feature a free comic book for all while supplies last. 10 a.m. to 9 p.m. The Source Comics and Games, 2057 Snelling Ave. N., Falcon Heights. 
Cars and Crafts
Beer, local makers, and cool cars. 6-10 p.m. Saint Paul Brewing, 688 Minnehaha Ave. E., St. Paul.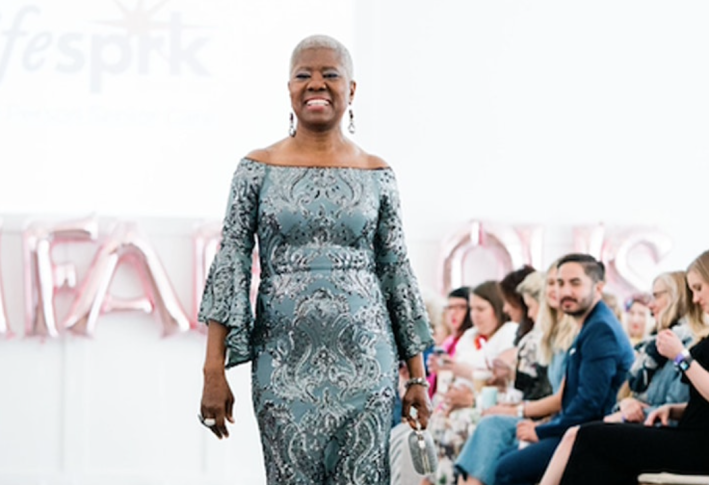 I Am Fabulous
Featuring a pop-up market and runway of models 65 and up. Seating is sold out, but you can still RSVP for standing room only. 1 p.m. Ridgedale Center, 12401 W. Wayzata Blvd., Minnetonka. 
Stewart Copeland
VocalEssence hosts a community sing along with Stewart Copeland, drummer of the Police. 2 p.m. Mall of America, in the Rotunda.
Fraser Festival for Autism
Sensory-friendly event includes therapy animals (dogs, cats, guinea pigs), performers, music, snacks, and other fun activities. 9 a.m. to 2 p.m. Mall of America, north lot outside.
The Warehouse Show Part 2: Paintings, Photography, Sculpture, & More
Featuring over 75 local, national, and internationally renowned artists. 4-7 p.m. Douglas Flanders and Associates, 5025 France Ave. S., Minneapolis.
Cinco de Mayo at MGM
Family-friendly event includes a free kids' craft, a performance from Ballet Folklorico Mexico Azteca, a salsa demo by Rene Thompson, music from Adrian Paz, bingo, and food and drink specials throughout the building. Noon to 3 p.m. Midtown Global Market, 920 E. Lake St., Minneapolis.
Maneuver
Featuring work by Duane Ditty and David Malcolm Scott. 7-10 p.m. Rosalux Gallery, 315 W. 48th St., Minneapolis.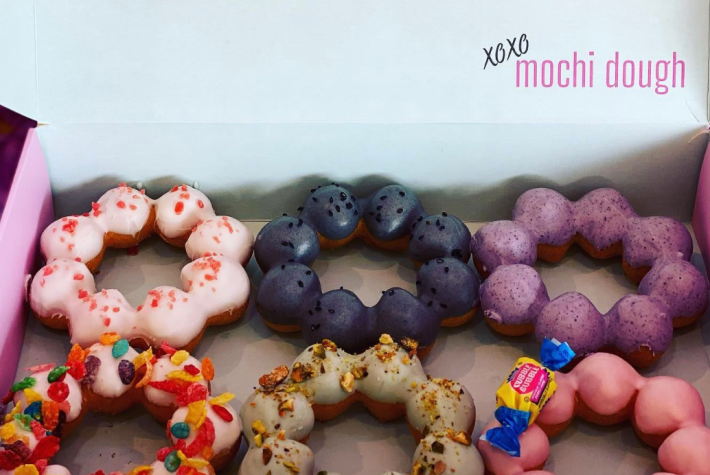 Grand Opening 
Featuring DJ tunes, BOGO drink specials, and a dragon dance to kick things off. 11 a.m. to 11 p.m. Bober Tea & Mochi Dough Dinkytown, 405 SE 14th Ave., Minneapolis. 
Free Saturday Yoga at Union Depot
Bring a yoga mat, water, and towel if you need them. 9 a.m. Union Depot, 214 Fourth St. E., St. Paul.
Mill City Farmers' Market
Now outside through October! With local farmers, artisans, ceramics, giftables, food, and more. 10 a.m. to 1 p.m. Mill City Museum, 704 S. Second St., Minneapolis.
Spring Pollinator Benefit
The bees are in trouble, and that means we're in trouble. At the risk of overstating it, here's what the good people over at the Earth Day organization say: "Bees are a keystone species; if bees die off it will end most life." Feeling motivated to save them yet? Or at the very least drink a few pints of Hive Mind Honey Lager to raise awareness for their plight? Head to Boom Island on Saturday, where their spring festival is all about pollinators and a portion of proceeds go to the Pollinator Friendly Alliance. They'll have a local honey company on hand for live demos and food from the Pizza Karma food truck—a favorite of your buds here at Racket. Free. 1-5 p.m. Boom Island Brewing Company, 5959 Baker Rd. #320, Minnetonka.—Em Cassel
Kentucky Derby Party
Get juiced on mint juleps and watch those juiced thoroughbreds fly! It's the greatest two minutes in sports, and it's best celebrated by watching the jumbo rooftop TV downtown. At Brit's, screens inside and out will be airing the race; the free party features live tunes from hometown bluegrass act Nate Case & the Dusty Road, deals on mint juleps and Salmon Creek wine, a photo booth, and a cigar roller. Click here for more info on Brit's party. Brit's Pub, 1110 Nicollet Mall, Minneapolis. –Jay Boller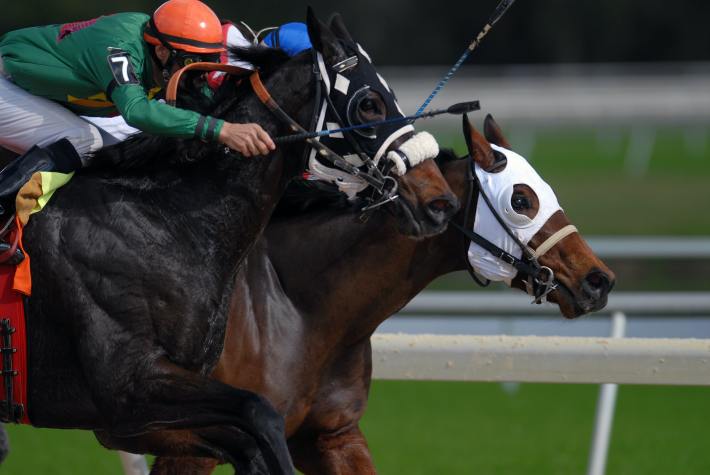 SUNDAY
Pryes Mother's Day Market
Shop for mom at this Mpls Craft Market market. Noon to 5 p.m. Pryes Brewing Company, 1401 West River Rd. N., Minneapolis.
Old St. Anthony Mother's Day Market
Shop for mom (or yourself) with 50+ local makers. Also hosted by Mpls Craft Market. RSVP for free tickets here. 11 a.m. to 4 p.m. Machine Shop, 300 Second St. SE, Minneapolis.
Sensory Friendly Sunday
This monthly event is designed for kids, teens, and adults with sensory processing differences, autism spectrum disorder, or developmental disabilities. The galleries will be closed to the general public, and there will be quiet spaces, fidgets, and sunglasses available. It's free; but you'll need to sign up at the Walker to reserve a time. 8 to 11 a.m. Walker Art Center, 725 Vineland Place, Minneapolis.
Game Night
Chris H. stops by with board games. Or bring your own. Noon to 5 p.m. LynLake Brewery, 2934 Lyndale Ave. S., Minneapolis.
Open Mic Night
Music, poetry, comedy, whatever is welcome. Sign up at 4:30 p.m. The Cave at Keg and Case Market, 928 W. 7th St., St. Paul.
Trench Size Trio
Jazz. 8 p.m. White Squirrel Bar, 974 W. Seventh St., St. Paul.