Freeloader Friday is your weekly guide to having fun no matter what your budget looks like. Each week we have a list of 100% free events like gallery parties, music, and films in the park, as well as free admission events like special happy hours, markets, and more.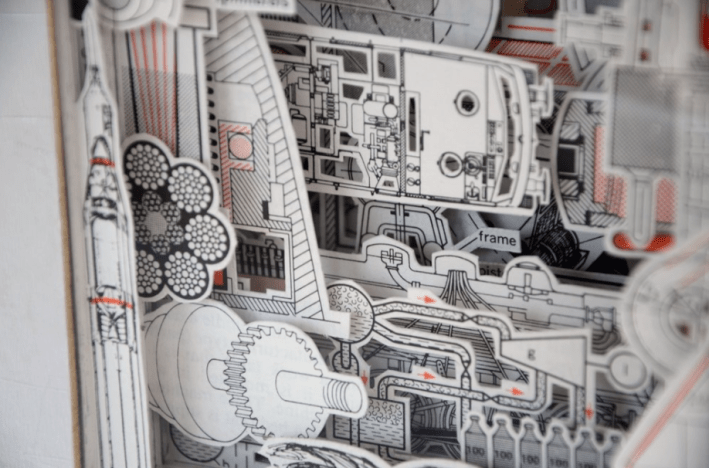 FRIDAY
Book Arts Exhibition 
Group show curated by book artist Erin Maurelli. 6-8 p.m. Friedli Gallery, 943 7th St. W., St. Paul.
Gentleman Speaker, Ruben, The Havana Sleeve, Robin Kyle
21+. 9:30 p.m. 331 Club, 331 13th Ave. NE, Minneapolis.
The Foxgloves & Friends
With Frog and the Bog. 6:30 p.m. Sociable Cider Werks, 1500 Fillmore St. NE, Minneapolis.
Grunge Unplugged
7-10 p.m. LTD Brewing Co., 8 8th Ave. N., Hopkins.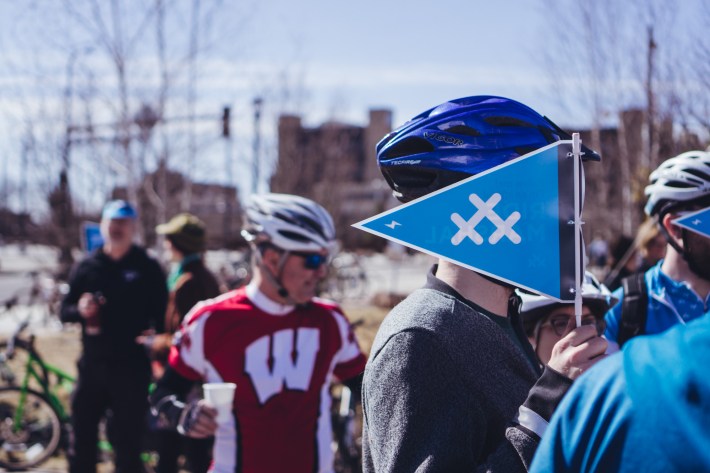 30 Days of Biking Kickoff Ride
Every April 1, when 30 Days of Biking begins, it feels like a cause for celebration. Winter: It's (usually, almost) over! Spring: It's (kind of) here! Biking weather: It's (at least somewhat consistently) nice! And this year, there's even more to celebrate—after taking two years off due to the pandemic, the Minneapolis-born, now-global month-long cycling celebration is back on. This weekend, you can kick off the season with a four-mile ride that starts and ends at Graze Provisions + Libations in the North Loop. Don't forget your lights and your lock, and register here if you plan to ride every day this April. (It doesn't have to be anything major—a spin around the block counts!) Free. 5 p.m. Graze Provisions + Libations, 520 N. Fourth St., Minneapolis. —Em Cassel
Reggae Night
7-10 p.m. Number 12 Cider, 614 N. Fifth St., Minneapolis.
Adult Game Night
Featuring drunk specials, DJ tunes, and games, including giant Jenga, Uno, Connect 4, dominoes, and more. There's also karaoke every 1st and 3rd Fridays of the month. Hyde Kitchen & Cocktails, 24 University Ave. NE, Minneapolis. 
RuPaul's Drag Race Viewing Party
Hosted by B. Louise. 6:30-8:30 p.m. Black Hart of St. Paul, 1415 University Ave. W., St. Paul.
Friday Night Open Mic
21+. 10 p.m. The Comedy Corner Underground, 1501 S. Washington Ave., Minneapolis.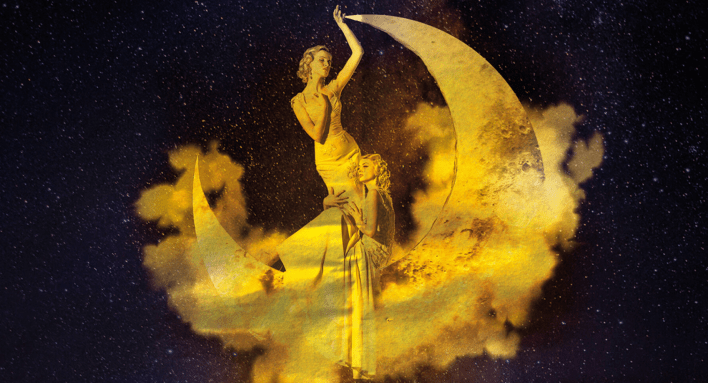 SATURDAY
Night Jobs
With Brandon Pulphus; Love, Ulysses; Alley Mattress. 8 p.m. White Squirrel Bar, 974 W. Seventh St., St. Paul.
Nato Coles & the Blue Diamond Band, Lifestyle Shakes, Whiskey Rock'n'Roll Club
10 p.m. 331 Club, 331 13th Ave. NE, Minneapolis.
Spring Invitational
Now that 30 Days of Biking is in full swing, we're going to see a lot of fun rides and happenings scheduled around town. One such event is the Spring Invitational, a daylong bikes and beer celebration. Festivities start at 10:30 a.m., when folks will gather outside Fire & Nice before heading out at 11 a.m. on a social, two-hour ride through the neighborhood and around a few lakes. Afterward, celebrate with a brew. In addition to a stacked variety of special beers on tap, seven breweries–Modist, Falling Knife, Milk and Honey, La Dona, Broken Clock Cooperative, BlackStack, and Portage–will be offering samples for you to try. The event will also feature lawn games in the backyard, and raffle prizes include a keg from BlackStack. Donations collected and proceeds from the raffle will benefit Full Cycle, a nonprofit bike shop that works with underprivileged youth. Free. 1-10 p.m. Fire & Nice Alehouse, 2700 Lyndale Ave. S., Minneapolis. –Jessica Armbruster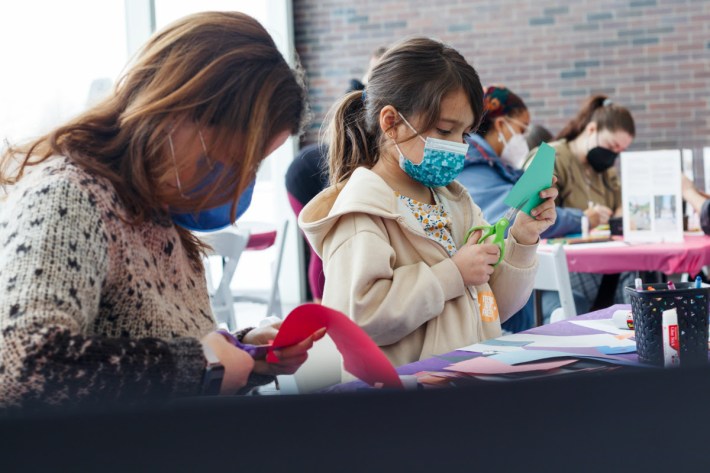 Free First Saturday: Hello Poet
Featuring free admission to the galleries, hands-on activities, short films, and poetry-inspired things to see and do. 10 a.m. to 3 p.m. Walker Art Center, 725 Vineland Place, Minneapolis.
AFMSP Grand Opening
Featuring a ribbon cutting ceremony, sample classes, cider and food samples, live entertainment, and more. RSVP here. Noon to 3 p.m. Alliance Française Mpls/St Paul, 227 Colfax Ave. N., Minneapolis.
Market Collective MN Makers Market
Featuring 10 local makers who are either BIPOC, queer, or an ally. 2-6 p.m. La Doña Cervecería, 241 Fremont Ave. N., Minneapolis.
V-Show: Embrace Fashion Show 
Featuring fashion from Hmong designers from the Hmong student group Viivncaus. RSVP here. 5-8 p.m. St. Paul Student Center, 2017 Buford Ave., St. Paul. 
Pokémon and Loungefly Pop-Up Shop
A pop-up shop of anime merchandise. 10 a.m. to 6 p.m. Sat.-Sun. 3001 White Bear Ave. N., St. Paul.
The Skruffians
7 p.m. Boom Island Brewing, 5959 Baker Rd., Minnetonka.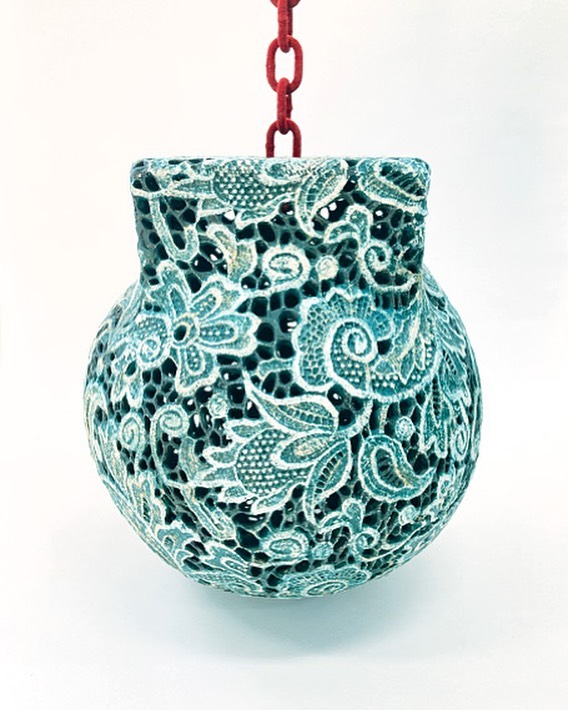 Hanging in the Balance
Lace, ceramic tools by Betsy Alwin. 7-10 p.m. Rosalux Gallery, 315 W. 48th St., Minneapolis.
NerdDoms Universe Open House
Take a tour of the new space. 7:30 p.m. 3718 Cedar Ave. S., Minneapolis. 
Free Saturday Yoga at Union Depot
Bring a yoga mat, water, and towel if you need them. 9 a.m. Union Depot, 214 Fourth St. E., St. Paul.
Mill City Farmers' Market
With local farmers, artisans, ceramics, giftables, food, and more. 10 a.m. to 1 p.m. Mill City Museum, 704 S. Second St., Minneapolis.
SUNDAY
Beagle Meetup
Noon to 10 p.m. Hang out with dogs and drink. Lakes & Legends, 1368 Lasalle Ave., Minneapolis.
Wear and Tear: Vintage Market
Featuring 15 vintage sellers. Noon to 5 p.m. BlackStack Brewing, 755 Pryor Ave. N., St. Paul.
Standup Sundays
Hosted by Grant Winkels and Courtney Baka. 7:30 p.m. Fair State Brewing Cooperative, 2506 Central Ave. NE, Minneapolis. 
Corpse Reviver
21+. 3 p.m. 331 Club, 331 13th Ave. NE, Minneapolis.
Game Night
Chris H. is stopping by with board games. Or bring your own. Noon to 5 p.m. LynLake Brewery, 2934 Lyndale Ave. S., Minneapolis.
Open Mic Night
Music, poetry, comedy, whatever is welcome. Sign up at 4:30 p.m. The Cave at Keg and Case Market, 928 W. 7th St., St. Paul.