Freeloader Friday is your weekly guide to having fun no matter what your budget looks like. Each week we have a list of 100% free events like gallery parties, music, and films in the park, as well as free admission events like special happy hours, markets, and more.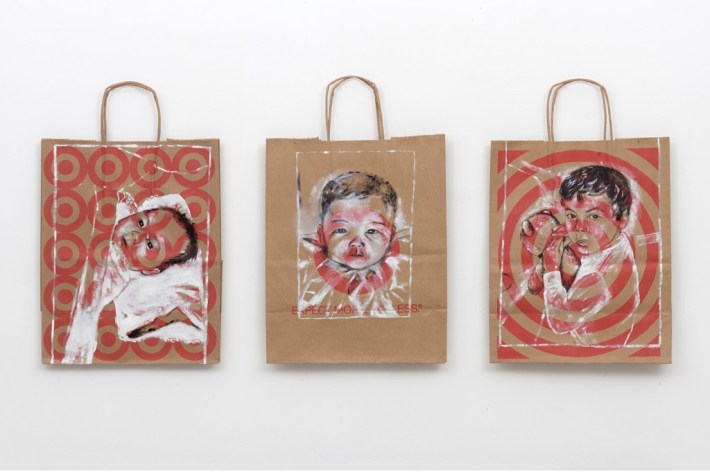 FRIDAY
WAM Reopens
The Weisman Art Museum reopened this week after closing for renovations. New exhibits on display include "Foundling: 100 Days," a series of 100 painted portraits exploring transnational adoption by artist Megan Rye; and "The Nature of Shoreham Yards," an interdisciplinary effort of naturalists, artists, and makers interested in the buffer lands of the Canadian Pacific-owned Shoreham Yards in Northeast Minneapolis. Weisman Art Museum, 333 E. River Rd., Minneapolis.
Briefcase, Goodbye Mordecai, Alley Mattress
Indie rock. 8 p.m. White Squirrel Bar, 974 W. Seventh St., St. Paul.
Poolboy, Willow Creek Brothers
21+. 9:30 p.m. 331 Club, 331 13th Ave. NE, Minneapolis.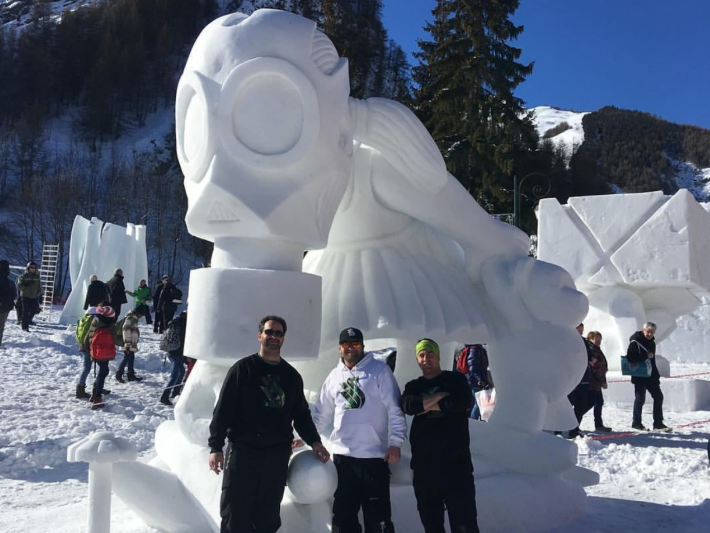 World Snow Sculpting Championship
For the inaugural World Snow Sculpting Championship, nine teams from five countries–Canada, Ecuador, Germany, Turkey, and the United States–will arrive in town to blow our minds with incredible works made in a precarious medium. Teams will begin carving packed snow on Wednesday morning, and won't stop until Saturday at 2 p.m., when judges will decide who is the winner. Each day will feature a slew of things to see and do for us non-artists, including a snow slide for all ages, a warming tent with coffee and cocoa, a block party on Saturday, food trucks, and a beer tent serving up local and worldwide brews, bloody Marys, wine, and hard seltzer. Free. 10 a.m. to 10 p.m. Friday and Saturday; 10 a.m. to 5 p.m. Sunday. Find more info here. Lowell Park, 201 Water St. N., Stillwater. Through Sunday 
RuPaul's Drag Race Viewing Party
Hosted by B. Louise. 6:30-8:30 p.m. Black Hart of St. Paul, 1415 University Ave. W., St. Paul.
U.S. Pond Hockey Tournament
This weekend, hockey fanatics, from amateur to retired pros, will be at the lake to compete for the Golden Shovel. After taking a corona year off, the gang is coming together again for the U.S. Pond Hockey Tournament. This year, the event will be spread out over two weekends instead of one. Divisions include men's, women's, sled, rink rat, 40-plus, and 50-plus. In addition to cheering on teams, spectators can enjoy free open skating on a separate ice rink, food concessions, and a beer garden. Click here for more info and for the complete schedule. Free. 8 a.m. to 6 p.m. Fridays through Sundays; 4 to 9 p.m. Wednesday and Thursday (Jan. 26-27). Lake Nokomis, 4800 E. Nokomis Pkwy., Minneapolis. Though January 30 
Friday Night Open Mic
21+. 10 p.m. The Comedy Corner Underground, 1501 S. Washington Ave., Minneapolis.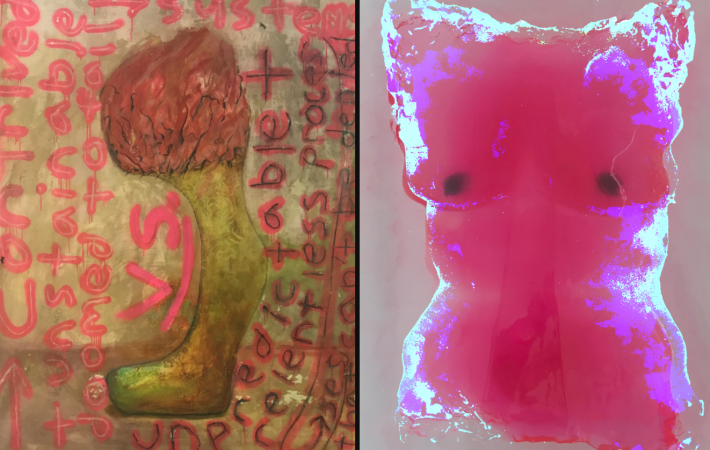 SATURDAY
Ryan Fontaine — A Pale and Simple Light
New paintings, sculpture, and installation. 7-10 p.m. HAIR+NAILS, 2222 1⁄2 E. 35th St., Minneapolis.
Lake Harriet Kite Festival
No matter what time of year it is, there is pretty much always wind out there. Meaning, it's always kite season. Which is one of the reasons why this annual festival works well, even though it is traditionally scheduled in the dead of winter. This year they'll be teaming up and sharing space with the Art Shanty Projects, which is also on the lake right now. In addition to kite flying, there will also be food trucks and free s'mores roasting by the bonfire. Find more info here. Bde Unma/Lake Harriet, 4135 W. Lake Harriet Pkwy., Minneapolis. 
Beastface EP-Release Party 
With Coffin Rites and Echoes of the Fallen. 7 p.m. to midnight. NorthStar Bar and Grill, 883 Payne Ave., St. Paul.
Northrup King Nights
Artists open their studios up for casual gallery shows, demonstrations, chill hangouts, and more. 6-10 p.m. Northrup King Building, 1500 Jackson St. NE, Minneapolis. 
Winter's a Beach
Featuring Jamaican food from Monty's Tropical Express, reggae music from DJ Gemini, and special brews include a wild ale with lime and a witbier with pineapple and coconut. 4-9 p.m. Boom Island Brewing, 5959 Baker Rd., Minnetonka.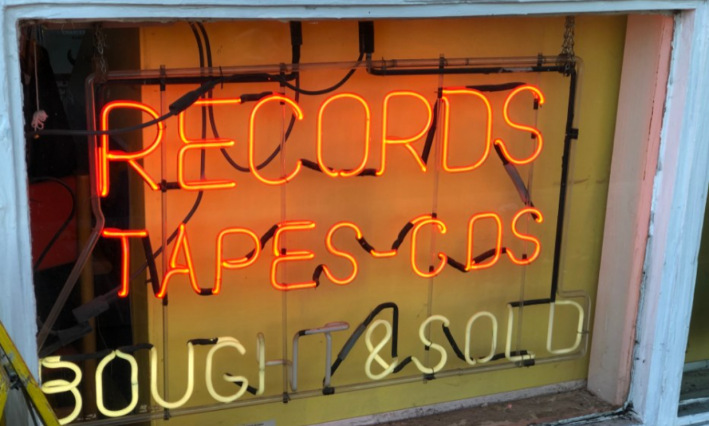 Twin Cities Record Show
Featuring thousands of record albums, 45 RPM records, CDs, and music memorabilia. Noon to 4 p.m. Able Seedhouse, 1121 Quincy St. NE, Minneapolis.
Six Years Celebration
Special brews on tap include Tsar Bomba, a Russian imperial stout aged in Tattersall rye whiskey barrels and live music from Betty Danger at 7:30 p.m. Wicked Wort Brewing Co., 4265 W. Broadway Ave., Robbinsdale.
The Gentlemen's Anti-Temperance League
21+. 9:30 p.m. 331 Club, 331 13th Ave. NE, Minneapolis.
Free Saturday Yoga at Union Depot
Bring a yoga mat, water, and towel if you need them. 9 a.m. Union Depot, 214 Fourth St. E., St. Paul.
Mill City Farmers' Market
With local farmers, artisans, ceramics, giftables, food, and more. 10 a.m. to 1 p.m. Mill City Museum, 704 S. Second St., Minneapolis.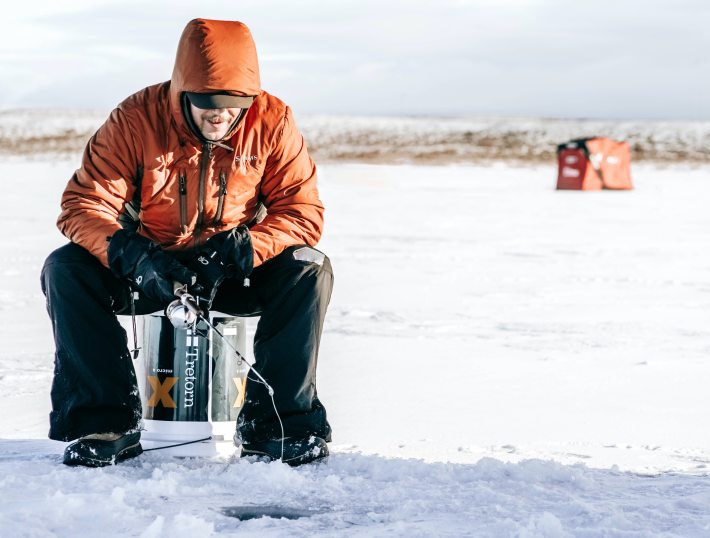 SUNDAY
Try It: Ice Fishing
Try ice fishing, learn techniques, experiment with tools, try kicksledding, and warm up by the bonfire. 1-5 p.m. Silverwood Park, Silverwood Park, 2500 Cty. Rd. E W, St. Anthony.
Luke Callen w/ Anima
8 p.m. White Squirrel Bar, 974 W. Seventh St., St. Paul.
words no words, Paul Bar Lament
21+. 3 p.m. 331 Club, 331 13th Ave. NE, Minneapolis.
Open Mic Night
Music, poetry, comedy, whatever is welcome. Sign up at 4:30 p.m. The Cave at Keg and Case Market, 928 W. 7th St., St. Paul.