The Craft Brewers Conference kicked off in Minneapolis on Monday, welcoming thousands of folks from all over the beer industry to collectively gawk at how sad and ugly downtown Minneapolis is.
When they're not despairing about failures of urban planning, they'll be learning about the new technology, labor trends, market dynamics, and customer behavior that make this cottage industry tick. It's meaningful that the whole circus is taking place here in Minneapolis, as our beer scene has percolated into one of the best in the nation. Now, it's time to show off.
This month's beer recommendations spread wide, to breweries that are new or rarely discussed, and styles that are surprising. Though it's an uncommon sampling of what the North Star State has to offer, it's representative of the innovation happening in CBC 2022's host state.
Jack Pine Dead on Dill
Cream Ale, 4.3% ABV, 10 IBU
It's long been a Midwestern tradition to spice up your PBR with a dill spear, but some local breweries are getting the same sensation out of brewed beer. A few years ago, Barley John's tried dry hopping with dill and horseradish, and that was a success, but Baxter's Jack Pine wanted to go a different direction. Dead on Dill is their homage to the small-town bar pickle beer, a rich cream ale that's blended with dill pickle juice. It is undeniably the most pickle-forward beer I've ever had. It hits you up front with a garlicky, cornichon-like blast of brine. The base beer is extremely creamy, finishing up with a layer of corn sweetness that washes away the pickle juice, readying you for another dill-y swill.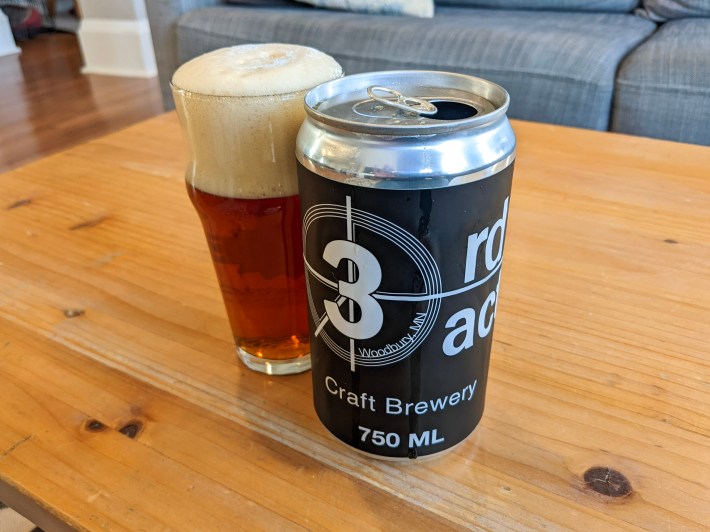 3rd Act Elementary, My Beer
IPA, 6.5% ABV, 78 IBU
Everyone thinks they know the IPA's origin story. It's become something of an inside joke in the beer community, a way of lambasting know-it-all hopheads who claim that IPAs are hoppy because the hops preserved the beer for the long journey by sea from the British Isles to India. That's a bunch of hooey. But the Brits did invent the style, though the primordial version barely resembles the brews on tap in America today.
Woodbury's 3rd Act looks back to the IPA's first iteration with their cutely named Elementary, My Beer. The "London IPA" drinks like a hybrid between a brown ale and a mild IPA. The English hops are restrained, with plenty of caramelized hops present in the sip. It's a subtle yet complex beer that helps contextualize the far-flung fancies of the style. By revisiting the origin, you can appreciate just how far things have come.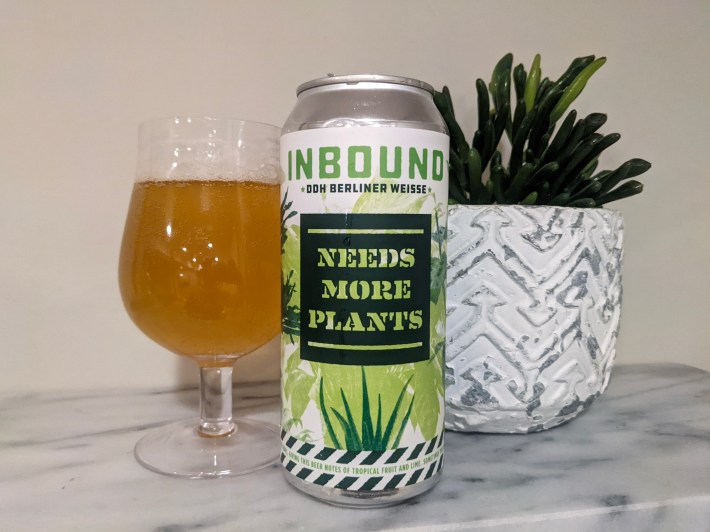 Inbound Needs More Plants
Berliner Weisse, 3.8% ABV, 0 IBU
"DDH" and "0 IBU" aren't descriptors that usually appear on the same label, and yet here we are, in an uncanny valley between sour beers and IPAs. Needs More Plants is a nearly surreal beer, a Berliner Weisse with Galaxy and Nelson Sauvin hops chucked in the boil. The tropical addition balances off the mouth-coating tart, leaving a pleasant taste of grapefruit and lime. It shouldn't work, but I'll be damned, it does.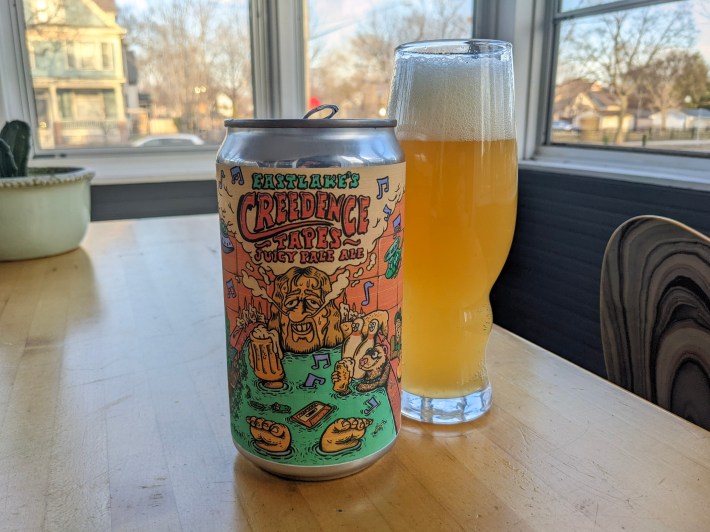 Eastlake Creedence Tapes 
Pale Ale, 5.4% ABV, 0 IBU
Every April 20, Eastlake Craft Brewery hosts Dankness Day, a celebration of the Cannabaceae family, namely weed and its nerdy-ass cousin, the hop. And this year, they got extra nerdy. Creedence Tapes is a slight reimagining of the Big Lebowski-themed beer (formerly an IPA, now a hazy pale ale) that's dip- and dry-hopped with a trio of experimental hops: BRU-1, Strata, and Rakau. For normal people, what that means is that Creedence Tapes has all the nectar and juice of a New England IPA, but it clocks in at 0 IBU. Also a big difference from last year's batch: This iteration is sticking around. Eastlake is releasing Creedence Tapes in four packs this spring.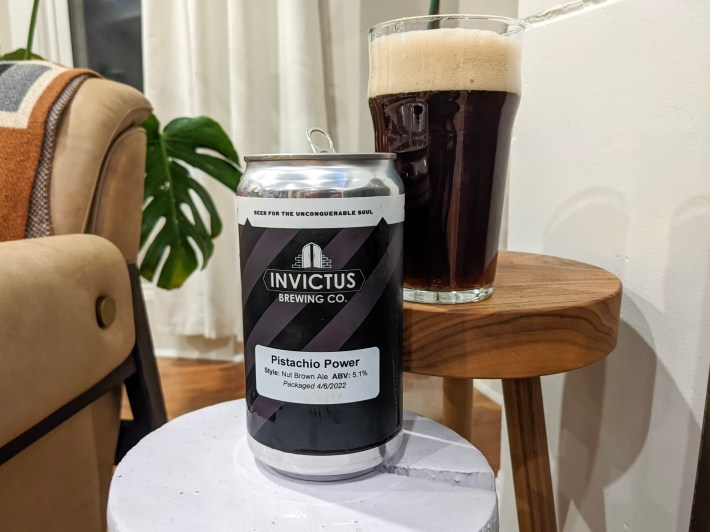 Invictus Pistachio Power
Brown Ale, 5.1% ABV, n/a IBU
Nut brown porters usually get their nuttiness from kilned malts, but Pistachio Power from Invictus takes the name to a satisfyingly literal end by chucking 40 lbs of stone-ground pistachio butter into the brew. The Middle Eastern nut adds a deep layer of creaminess to an already roasty beer. Without the pistachio, this would be a well-made but not overly remarkable beer. But the addition elevates everything, making for the most memorable beer to come out of the 4-year-old Blaine brewery yet.