Just before Memorial Day, the Minnesota Legislature signed a big omnibus bill into law that allows breweries to see 12- and 16-oz cans out of the taproom. It was a watershed decision, and despite the few bullshitty details still indenturing breweries to distributors, it signaled a big move toward increased independence for beermakers. So why aren't we seeing any four- and six-packs at the taproom yet?
Well, it's not as simple as flipping a switch. Breweries need to update licenses, and then there's the matter of setting up sales processes and inventory. Like anything in Minnesota liquor history, it's a slow process, but before long, you'll be seeing a much more convenient package size behind the bar. While you're waiting, here are five of the beers you should be hunting down at liquor stores this July.
Back Channel The Claw Master 
New England IPA, 8% ABV, n/a IBU
Back Channel Brewing names all their beers after famous Minnesotans, but never has their muse been so plainly laid out. The Claw Master pays tribute to former NWA, AWA, and WWF wrestler Baron von Raschke, a living legend named for his brain-smushing signature hold who was just the subject of the documentary The Claw. Raschke was even on hand at the Spring Lake brewery's recent Back Channel Mania event signing cans of his signature beer.
With all that backstory, you really don't need to know much about the beer itself to want to buy it. But Back Channel never skimps on the NE IPAs. The Claw Master is an overripe peach, a fuzzy beer that has none of its namesake's malice. It's like a fresh pineapple was crushed in the Baron's menacing grip.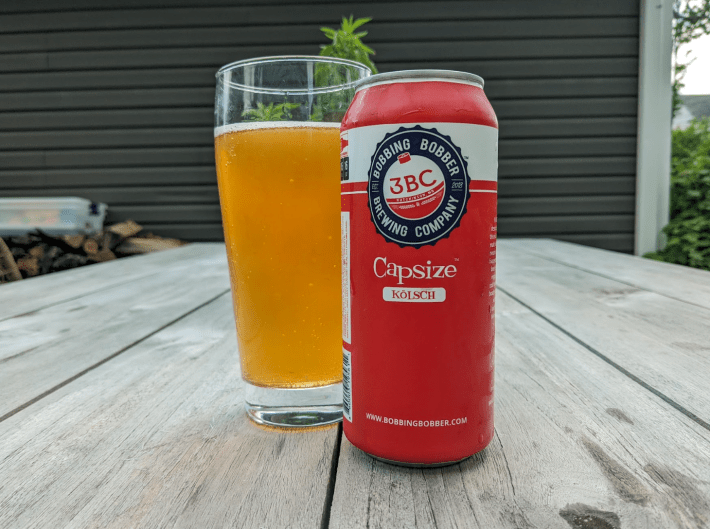 Bobbing Bobber Capsize Kölsch
Kölsch, 5% ABV, 20 IBU
Highly consonant Hutchinson brewery Bobbing Bobber has been on my radar for a few months, but I've never made it the 67 miles west to sample their beer. So when I saw a four-pack of their best-selling kölsch sitting on the shelf at Ombibulous, I immediately brought it home to sip while I grilled flank steak. That turned out to be a perfect pairing. Capsize is a beer for sunny days, a simple-sipping German beer that finishes really crisp, without any of the overt berry ester kölsches can get.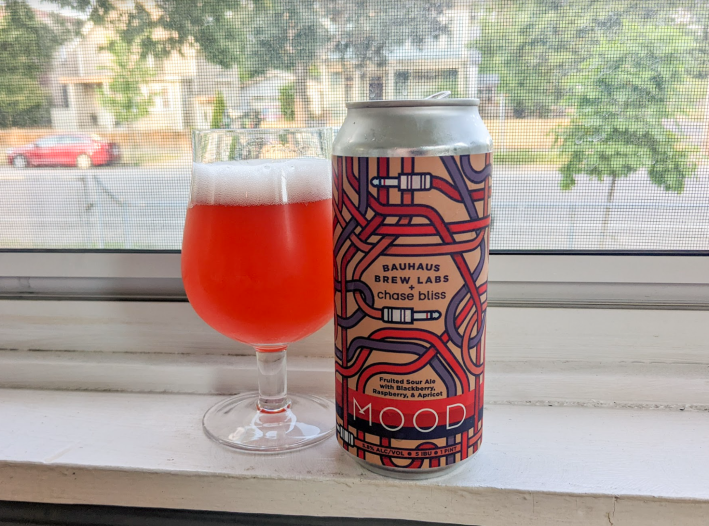 Bauhaus MOOD
Fruited Sour, 5.8% ABV, 5 IBU
The folks who run Bauhaus Brew Labs are also in the band Viva Knievel, so it only feels right that they reached out to nearby guitar pedal makers Chase Bliss for a collaboration beer. MOOD is a zippy sour made with blackberry, raspberry, and apricot. It's hard to say what a music company can add to a beer collaboration. Maybe a creative kick in the ass? At the very least, Chase Bliss gave MOOD a bitchin' aesthetic. The retro can holds a punchy lambic-style ale that's clearly the result of some creative minds joining up for their debut brew.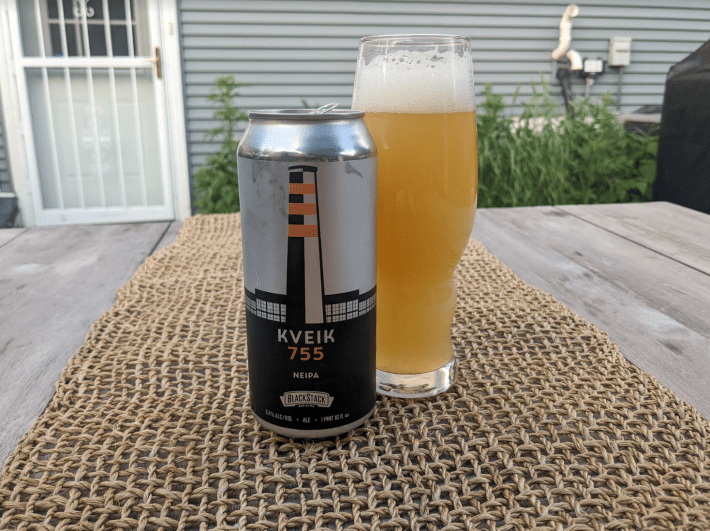 BlackStack Kveik 755
New England IPA, 6.8% ABV, n/a IBU
Despite the high percentage of people claiming Scandinavian heritage in Minnesota, the so-called "Norwegian super-yeast" kveik isn't seen around too often. When deployed, it adds an earthy, ester-y tone to any beer. This month, St. Paul's BlackStack souped up their flagship 755 hazy IPA with some kveik, adding a layer of funk to the usually juicy beer. Sometimes, you get a new hop strain thrown into the boil, and other times, a highly creative brewery adds a totally unexpected ingredient to a classic beer that elevates it to a new level. This is the former.
Utepils Vera Cruz
Vienna Lager, 5.3% ABV, n/a IBU
Utepils isn't going to make a Mexican-style lager. Sorry, doesn't jibe with their Euro-centric, classically driven portfolio. But good news for drinkers of Minneapolis: Early Mexican brewers derived their signature styles from Austrian beer techniques, so it only felt right when Utepils added lime to their Vienna Lager and canned it up as Vera Cruz.
Originally brewed in 2021 as a collaboration with the Freehouse, Vera Cruz is now out in cans in time for the dog days of summer. It's basically like a breadier Negra Modelo, an incredibly refreshing beer that draws together brewing traditions from across the globe. I spent a hot afternoon in the Bryn Mawr brewery's beer garden recently, and these lightly citrused lagers were going down like ice water.