Lyn-Lake lost a legend in April 2020, when the Egg & I diner closed after more than 40 years. If we're lucky, the new tenant will be there just as long.
Abi's Restaurant, which previously served delicious Salvadoran and Mexican food at the intersection of Lake and Bloomington, opened at 2828 Lyndale Ave. S. in December.
"I'm trying to find ways to let everyone know that we are open, we are here," says Cesia Abigail Baires—Abi—who initially opened Abi's Cafe in 2015. She's been thinking about making a commercial to introduce people to the food and the concept, or "going back to the old ways, maybe, of making flyers and going to each house."
Abi's menu offers a sprawling array of the colorful Salvadoran and Mexican dishes she grew up enjoying with her family. On the snackier side, there are fried plantains, yucca fries, and taquitos dorados. For a heartier meal, there are Tostadas de Ceviche or a whole fried fish, Carne Asada or slow-roasted pork. You'll find a dozen kinds of pupusas on the menu, including one with queso and loroco, an edible flower popular in dishes throughout El Salvador.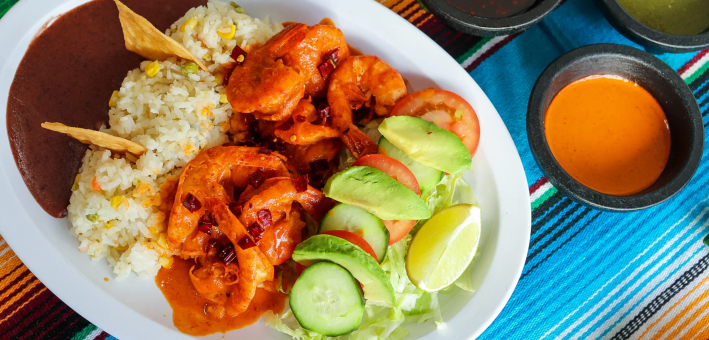 It's a completely scratch kitchen, and the food might take a little longer—that's Abi making sure everything is perfect.
"I try to keep the flavors close to home, so when you take a bite of that pupusa, it just brings you back to the last one you had in El Salvador," she says. "I love when they're clearing the plates and bringing them inside and there's nothing on them—to me, that's the answer that I need."
And the prices are some of the best you'll find in Lyn-Lake—you can get three birria empanadas for $10, and most pupusas are $3.50 each. It's important to her that the restaurant remains as affordable as possible, even in the new location.
"I'm trying to find a balance, because I hear from people like, 'Abi, $4.50 for a pupusa, that's so cheap!' And then you get the Latinos: 'We used to get them for a quarter in El Salvador!' I'm like, oh my god," she laughs.
It's been a tough road for Abi, who spent an unexpected 11 months working on the building before opening this month. Now, after all that work, she has the distinct pleasure of opening the doors during another frigid COVID winter.
"Today's a good day, tomorrow we might have only two people here," she says. But she's confident, too. Catering businesses is starting to come back, and she's working with the city to get a beer and wine license. Her address has a feature fairly unique to Lyn-Lake: "Nobody has the parking lot that I have." Once it warms up, she'd like to use some of that space to open a patio.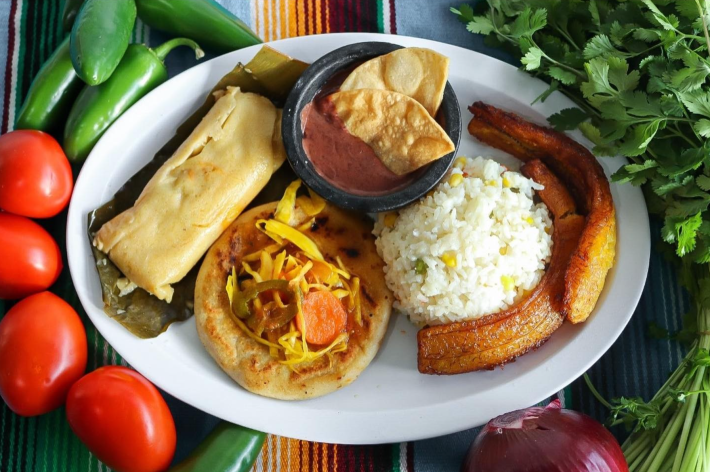 She's also looking forward to getting more involved in the new neighborhood. Supporting the community has always been important to her—she once made national headlines for giving an unhoused man a job—and she's been involved in a number of community groups including the Main Street Alliance. One of her favorite catering clients at the old location was Minneapolis Public Schools.
"I love being able to hire people, teach them, and being able to know that their work is being valued," Abi says. "That's really one of the biggest prizes that I get from being the boss."
She adds: "I would just like people to give us a try."
Abi's
2828 Lyndale Ave S., Minneapolis
Open 10 a.m. to 8 p.m. daily (closed Wednesdays)