At Racket, everyone but me works loosely defined beats. Keith, for my money, is a top 10 U.S. music critic; Em writes about food/drink people actually consume with heart and humor; Jessica turned her passion for the arts into a 20+ year career covering theater, galleries, events, and, uh, The Bachelorette.
Me? I cover unions, lettuce clubs, Jingle All the Way, and whatever else slips between the verticals. That includes real estate, which, more than anything else, has become my de facto beat.
From December through July, I was busy googling things like "what does LLC mean" (ours is called Goof Responsibly LLC!) and "media liability insurance cost" (ours is obscenely expensive!), so my finger was off the pulse of weird, luxe, notable, historic, etc. property listings. I was happy to hop back on the saddle post-launch, and hope you enjoyed reading about the following MLS oddities.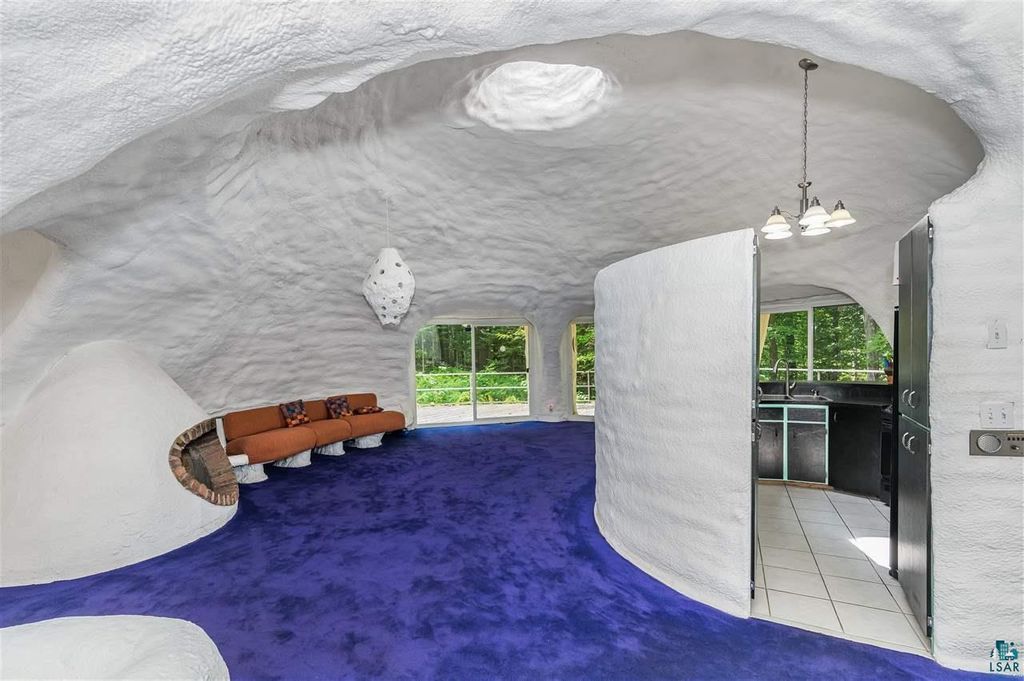 Aug. 17: Wanna Buy Duluth's One-of-a-Kind, Flintstones-y Dome Home?
It's shameful how much joy writing "Yabba, dabba… dome home?" brought me. Where else in Twin Cities media ya getting that, folks? (Please support Racket.) This unique listing provided a crash-course in Duluth history (RIP George Hovland) and architectural history (monolithic dome homes).
Click here to read more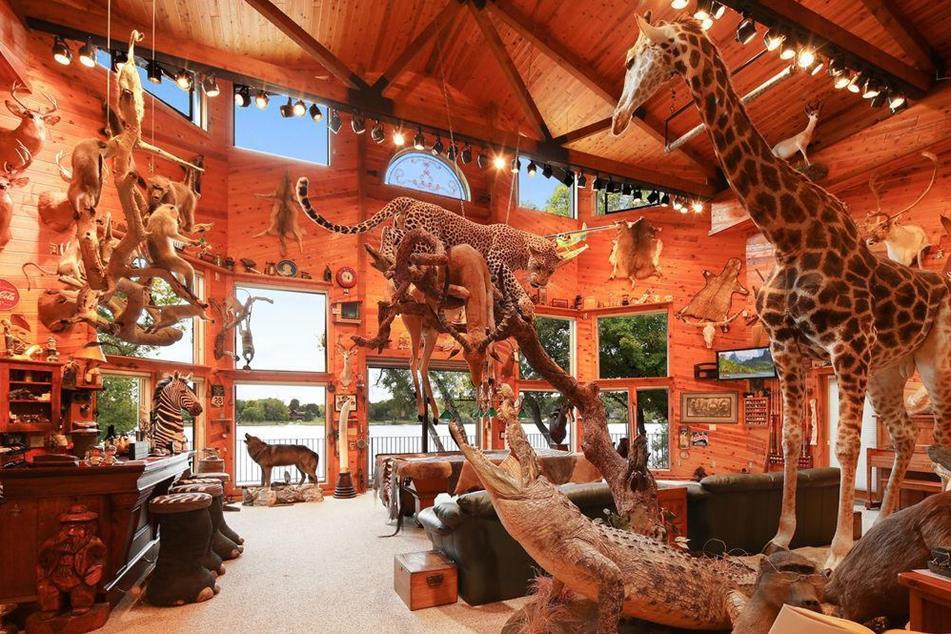 Aug. 30: Wanna Buy This Absolutely Wild Taxidermy House in Cold Spring?
Stuff(ed animals) of nightmares! Incredibly, the property description avoids mentioning the seemingly endless parade of dead fauna currently inside. The jumbo death arc is still for sale.
Click here to read more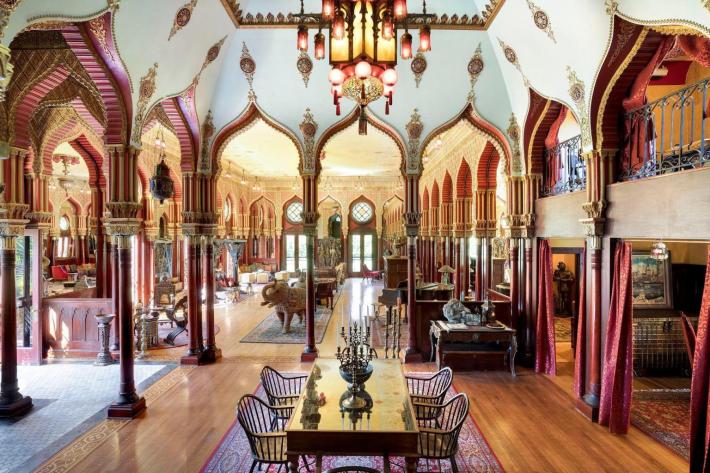 Sept. 7: Wanna Buy Stillwater's Most Spectacular Home?
In 2019, former listing agent Richard McDonough gave me this all-timer quote on the historic, Moorish-inspired "Alhambra" estate: "If you're having a party, this is the ultimate place; I hate to use this word, but it was the first man cave, in a ballroom sense." In a ballroom sense! The place sold last week for $1.34 million.
Click here to read more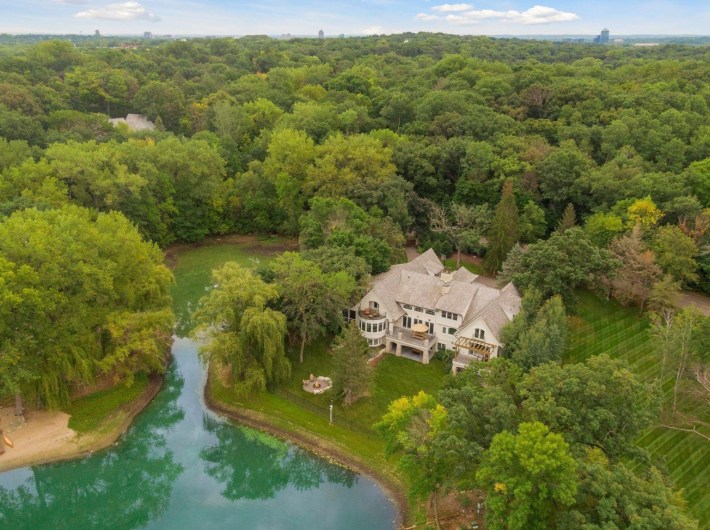 Sept. 20: Wanna Buy ex-Wild Star Ryan Suter's Massive Lakeside Edina Mansion?
Nobody really cared about this one, but I think the story is loaded with interesting tidbits about the mammoth home's "neat freak" owner and the nature of human cruelty. You can still score the 10,824-square-footer for $5 million.
Click here to read more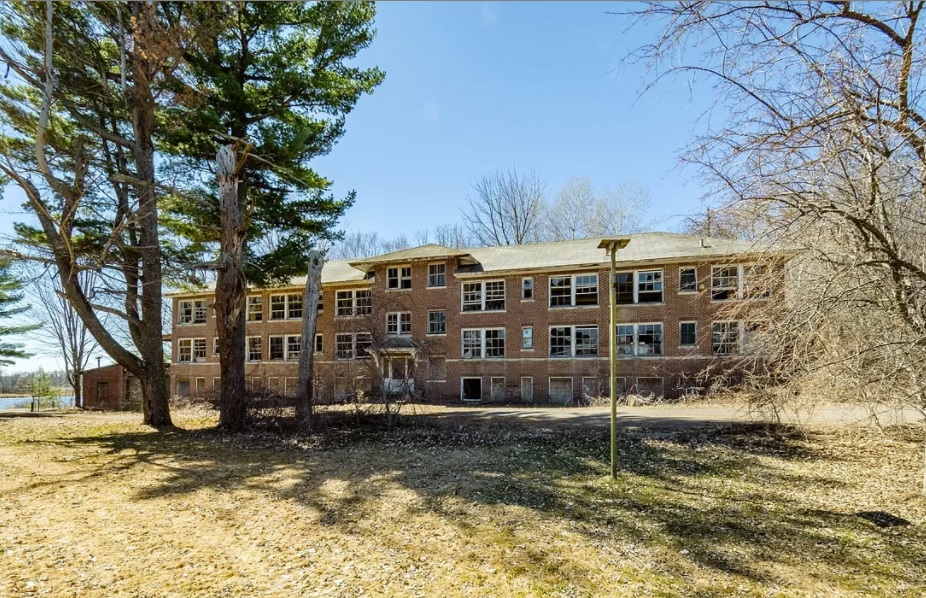 Oct. 19: Wanna Buy Pine City's (Allegedly) Haunted Sanitorium for $100K?
Readers teed off on me, claiming this property is not that haunted. OK, a fucking ghost hunter said the following in 2016: "My belief in ghosts finally solidified after visiting the tuberculosis sanatorium in Pine City." In any case, this spooktacular Halloween edition of Wanna Buy includes neat historical facts about a dilapidated hospital that housed Minnesotans during a pandemic of yore. It remains on the market.
Click here to read more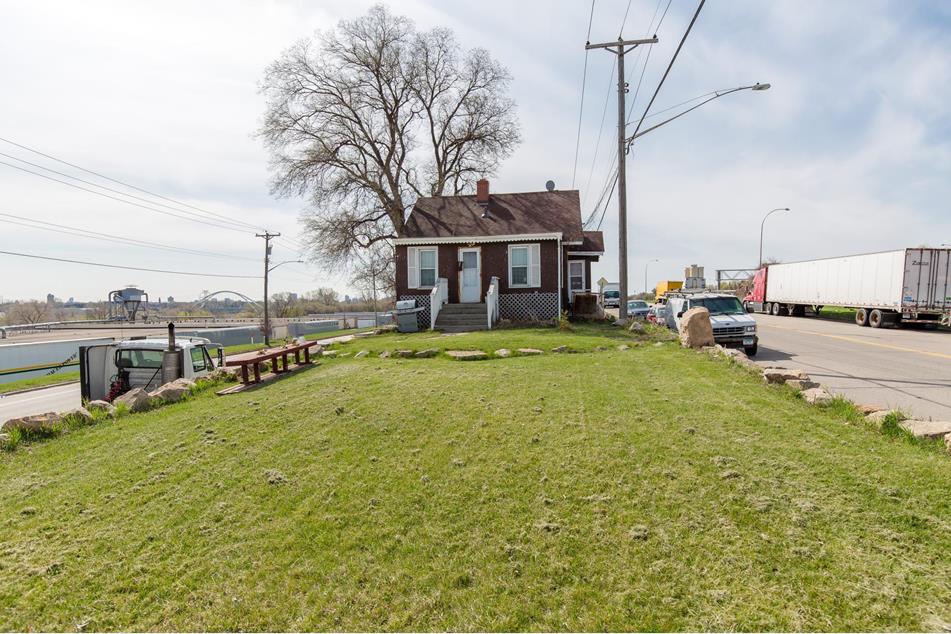 Nov. 1: Wanna Buy the Most Oddly Located House in Minneapolis?
Our reporting on this marooned single-family home made national, un-attributed headlines. The oddball home, which many compared to the pre-elevated one from Pixar's Up, can still be yours for $190,000.
Click here to read more
Nov. 5: Kris Lindahl Has to Unload 167 Properties from Zillow's Doomed Homebuying Program
News of Zillow Offers going belly-up elicited no small amount of internet schadenfreude. The fact contentiously ubiquitous billboard presence Kris Lindahl was attached? Click catnip to you freaks. Never one to waste a promotional opportunity, Lindahl downplayed the Zillow debacle to me and noted that his trademark Guaranteed Offer program, which operates on similar principles, is "thriving."
Click here to read more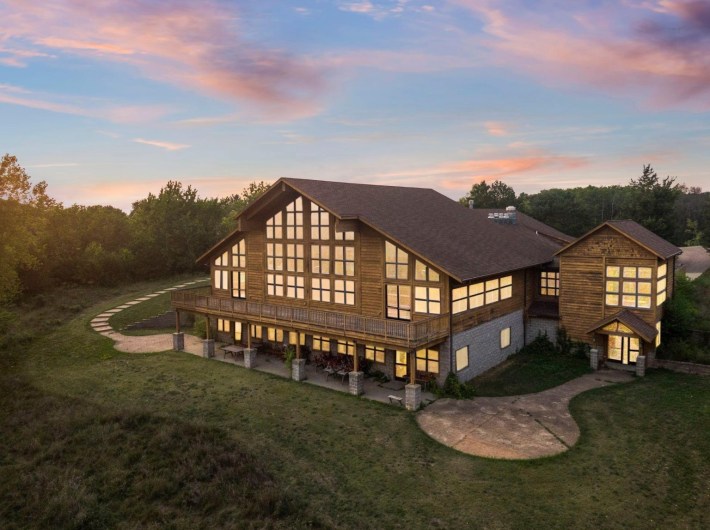 Nov. 23: Wanna Buy This Former Girl Scout Lodge as Your Single-Family Home?
No buyer has emerged to take on the project of converting a hulking 12,298-square-foot lodge into a hulking 12,298-square-foot home. The backstory reveals depressing truths about real estate developers and the potentially unscrupulous dealings of the Girl Scouts River Valleys council.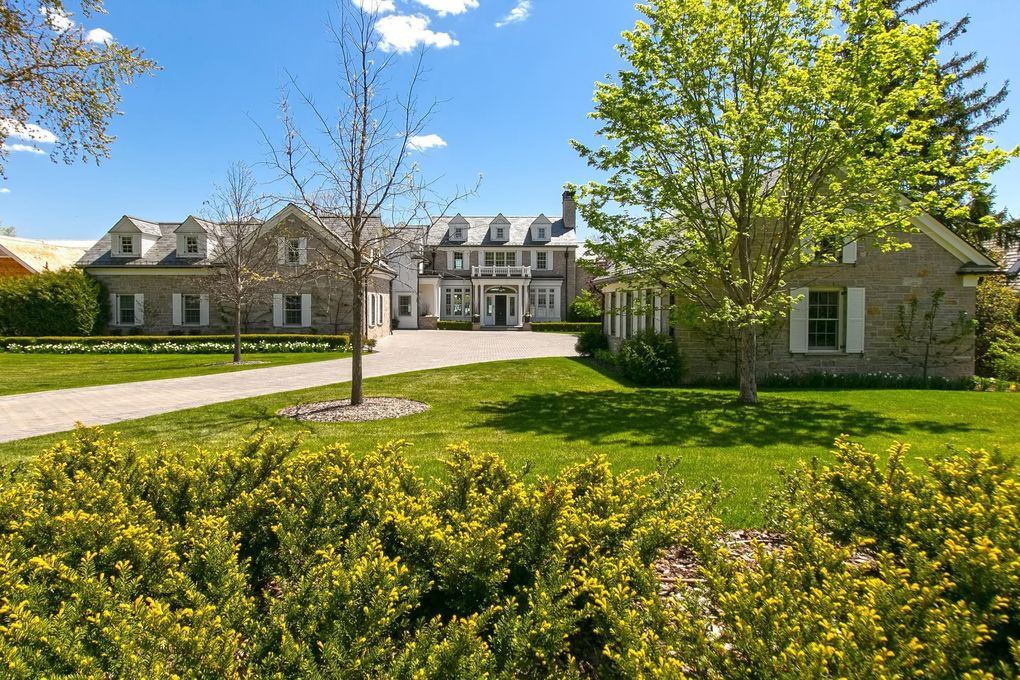 Dec. 10: The 10 Most Expensive Minnesota Homes Sold in 2021
This one is pretty self-explanatory. Read the intro to see me squirm and worm my way around self-imposed charges of being a class traitor.
Click here to read more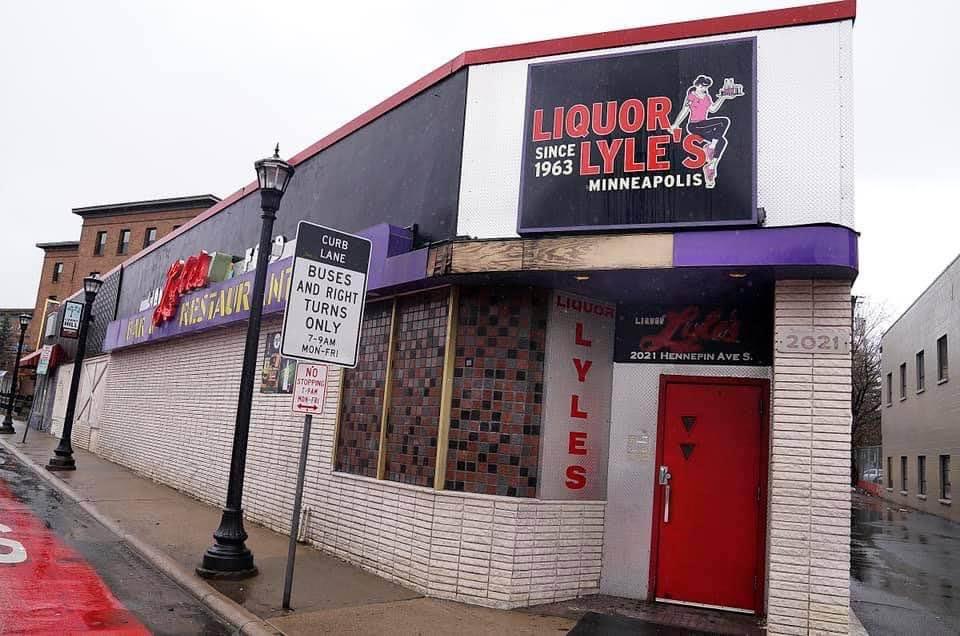 Dec. 20: Wanna Bring Liquor Lyle's Back to Life for $1M?
Y'all got a kick outta fanaticizing Only Sunny futures at the helm of Lyle's. Live your dreams, go make an offer!
Click here to read more