Exactly 12 months ago, a bare-bones landing page appeared advertising some new website called Racket. Its four founders/editors had decades of combined alt-weekly experience, but zero clue about how to run a business, much less a startup with $4,000 capital to invest in a death-spiraling industry. Two weeks later, actual stories began appearing on Racket—first this defusing one, then this ambitious one. We'd produce 991 more during the following year.
For a lot more insight in Year 1 of Racket—including a breakdown of where every single dollar went—please consult Em's fantastic, in-depth report from last week. For some behind-the-scenes deets 'n' riffs on the 10 stories that attracted the most eyeballs during that span, buckle up and enjoy!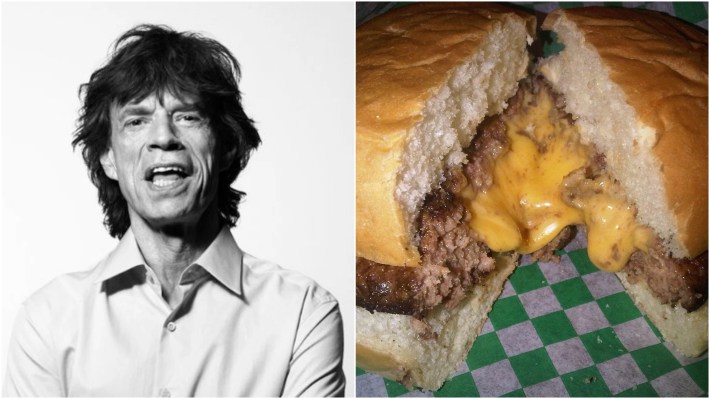 Mick Jagger: I Love Your Many Hometown Beers and Ate Two of Your Regional Specialty Cheeseburgers, Local Townspeople (Oct. 25): 22,975 views
For those who are unfamiliar, The Flyover is our daily news aggregation roundup, where we turn the day's headlines into quippy lil blurbs for your easy consumption. It's never a heavy hitter, traffic-wise, but it's a fun way to highlight what our tiny newsroom can't cover and flex our elite headline-writing muscle. For some baffling reason, Google plucked this installment from obscurity and sent tens of thousands of readers our way. Those seeking insight into Mick's burger tastes were also made aware of the Strib's embarrassing Mickey Moore saga. We didn't experience many repeat customers from that early tidal wave of national clicks.
Click here to read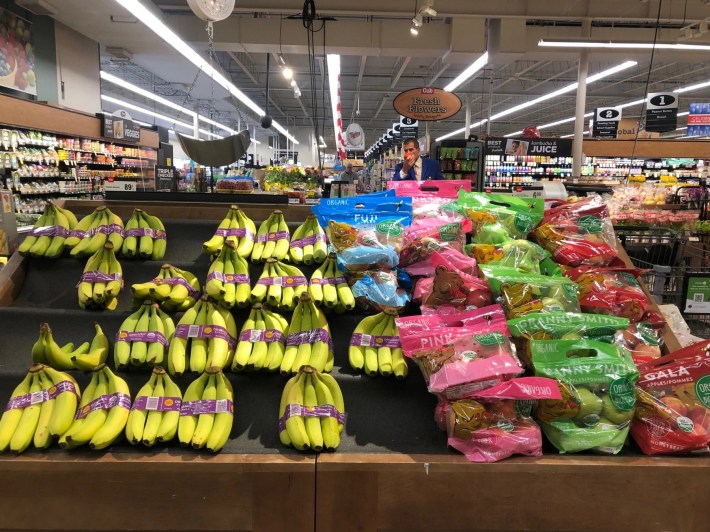 What's the Most Expensive Twin Cities Supermarket Chain? (July 6): 26,827 views
Food: Like most things, it's much too expensive. With no Sunday edition grocer advertisers to offend, we set out to find the cheapest grocery list in town. We included most of the local heavy-hitters—Lunds & Byerlys, Kowalski's, Cub, Target, Hy-Vee—and the results might not surprise you. As noted in our methodology, we did not include sale prices, to the great detriment of places like L&B whose BOGO bonanzas do offer real value in a luxe supermarket setting. The conceit for this story came via our occasional Ask Racket series, which we've really gotta jump-start soon.
Click here to read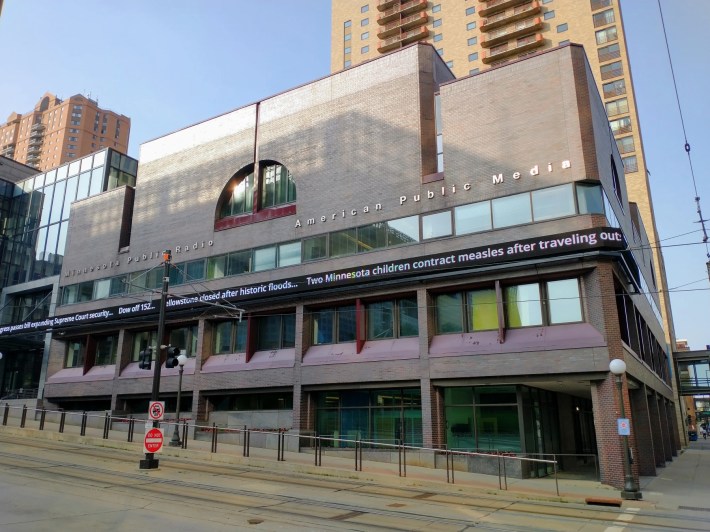 What the Hell Has Been Going On at MPR? (June 15): 28,201 views
If you're anything like me, you've spent the last decade asking "What the hell is going on at MPR?" to journalist peers each time a new/grim staffing headline appeared. So, this past spring, I began contacting every current and ex-staffer I could think of and basically asking that verbatim question. The consensus was near-uniform: an overly compensated executive class and bloated managerial ranks ruining an essential public radio institution. For a variety of social and professional reasons, inter-outlet media coverage doesn't exist in this town, so this story blew up in a major way; safe to say my future job prospects at MPR have dimmed considerably. (Fun tidbit: During my tense interview with MPR brass, I joked that I was also there to apply for some of the many job openings. It didn't go over well.) Anyway, the reporting process was long and difficult, with most interviews taking place in the evenings and over weekends. Your financial support of Racket will make future stories like this one possible.
Click here to read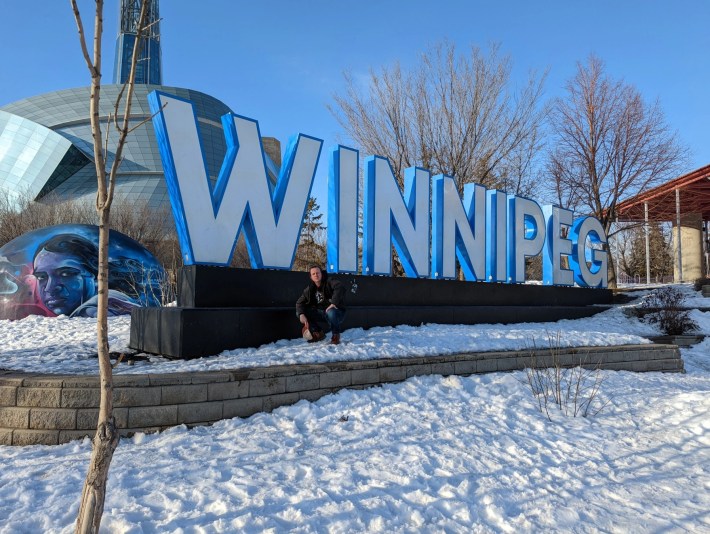 What's the Deal with Winnipeg? (March 30): 39,254 views
It seems Seinfeldian headlines really do the trick! In this one, friend of the site Ian Ringgenberg volunteered for perhaps the least desirable wintertime travel writer gig: exploring an environment that's somehow even colder than Minnesota. But Winnipeg, with its relative proximity and sense of mysteriousness, struck a chord with readers. "After a whirlwind weekend in Peg City (yes, they really call it that; yes, they know what it means), I'm certainly less freaked out by the idea of it," writes Ringgenberg, whose sense of adventure, history, and fun pops throughout his Winnipeg travelogue. Allow me to beat a dead horse here: Your financial support of Racket will make future stories like this one possible—can we send a freelancer someplace even colder?
Click here to read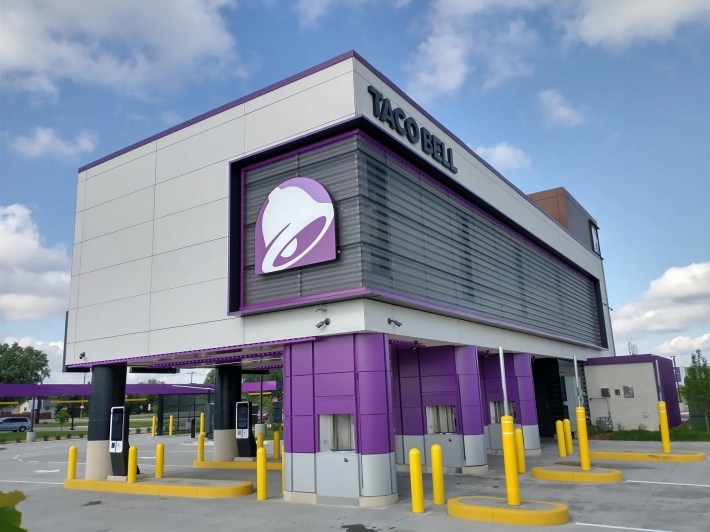 14 Things I Learned at the Grand Opening of the Taco Bell of the Future (June 6): 40,677 views
So this one wasn't actually my assignment. The evening before the big media preview event, Em asked whether I could tap in for her, since she had some conflicting interview. I happily obliged, gassed up the '06 Elantra, and cruised to Brooklyn Park where I joined the dutiful, serious horde of reporters eager to showcase just how game-changing this taco-delivery architecture could be. Delighted by the benign stupidity of it all, I ripped a page from the great David Letterman and allowed my report to function as a playhouse mockery of such reports: The absurdity of two dozen J-school grads gathering to tell the dry, non-ironically detached story of tacos zipping down a chute. I still can't believe Yum Brands didn't bribe us with tacos.
Click here to read more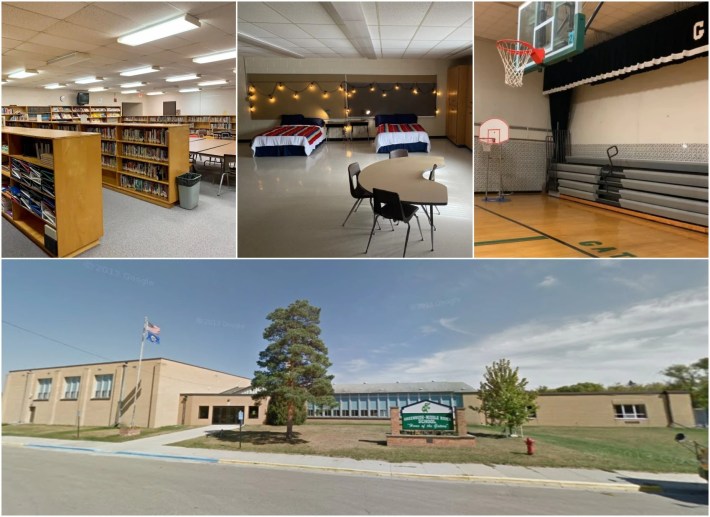 A Tiny MN Town Bought its Old School for $1 and Turned it Into an Airbnb (Jan. 10): 45,104 views
Everybody loves a story about a hard-luck rural town banding together to save their community. This particular one featured the added intrigue of being able to affordably rent a nostalgic ticket back to childhood—guests can use the gym, library, and playground. For me, the cherry on top came when the Middle River newspaper, The Honker, repurposed our article for the enjoyment of residents all over Minnesota's Goose Capital:
Click here to read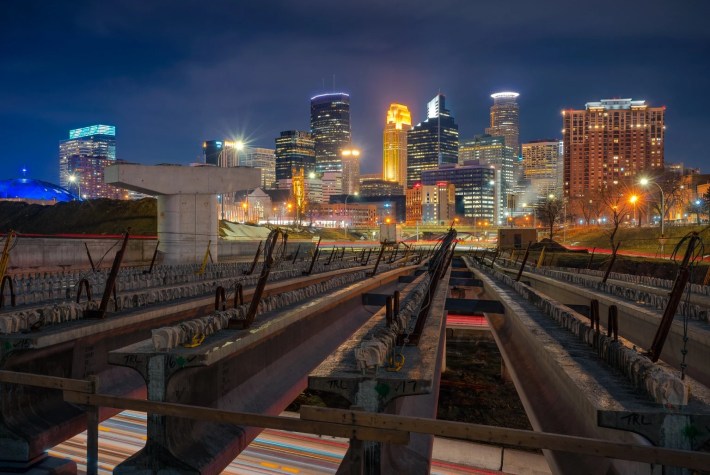 69 Things We Wish We Knew Before We Moved to the Twin Cities (Feb. 16): 45,536 views
The most persistent genre of posts on local Reddit threads? Folks moving to the Twin Cities, seeking advice about where to live, what to expect, and how to make friends/find entertainment, etc., etc., etc. To help answer those Qs, we revealed Racket's dirty little secret: Our four-person staff includes just one native Minnesotan, thus rendering us experts on the subject of acclimating to this strange hinterland culture. One of the 69 pearls of wisdom, "Never turn left into The Wedge parking lot," has been mercifully addressed post-publication.
Click here to read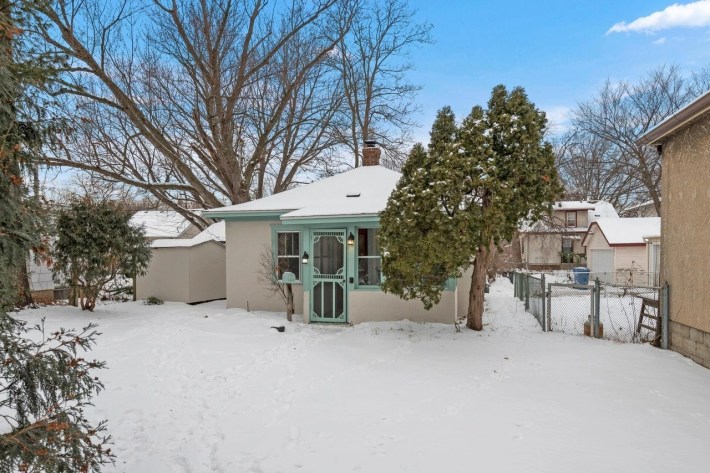 Wanna Buy a 440-Square-Foot, 99-Year-Old Tiny Home in South Minneapolis? (Jan. 6): 51,162 views
For days, despite the article providing quotes from and links to the listing agent, my DMs were flooded with people asking whether this adorable Minneapolis house at 4634 Bloomington Ave. was still available. This itty-bitty charmer would quickly sell for $5,000 over the $175,000 asking price.
Click here to read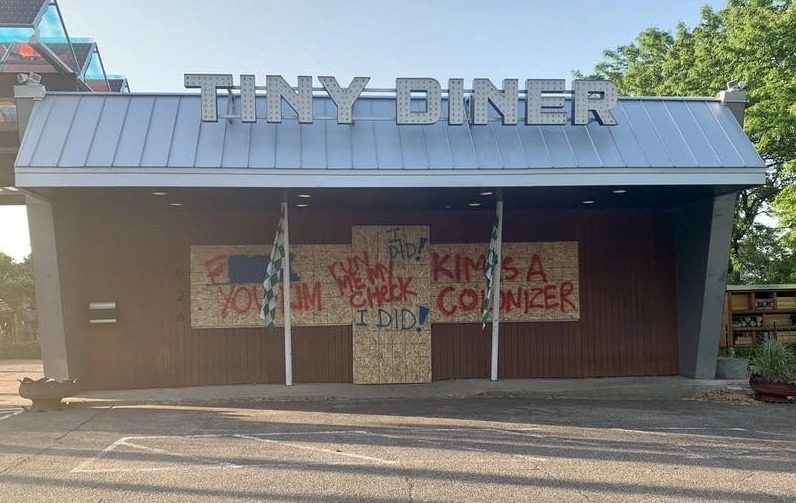 'It Felt Like a Gut Punch': Service Industry Workers Alarmed by Kim Bartmann's James Beard Nom (Feb. 25): 52,581 views
As we hope you've noticed, Racket is a worker-friendly news website. So when Kim Bartmann, the local restaurant tycoon with a dubious labor track record, scored a James Beard Award nomination, we wanted to hear from her workers. "Bartmann told the Star Tribune she's being criticized because of misogyny, citing a 'gastro-ceiling' that's 'in full effect,'" wrote Em Cassel. "The employees we spoke with for this story—many of them women—don't see it that way."
Click here to read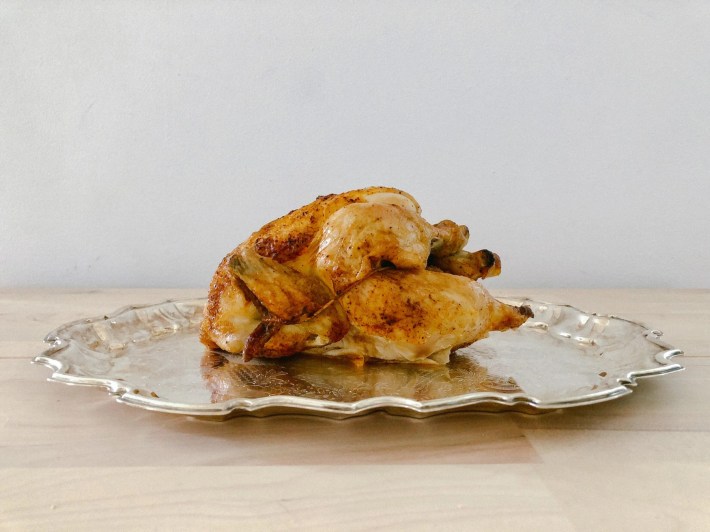 Local Grocery Store Rotisserie Chickens, Ranked (Oct. 13): 99,508 views
We knew there'd be some interest around hyper-local rotisserie chickens. We had no idea nearly 100,000 readers would be interested. The beautiful mystery of the internet click ecosystem, man.
Click here to read