Restaurants: They keep popping up, even as the invisible enemy (novel coronavirus aka COVID-19) rampages throughout the land. And ya know what? God bless 'em. Our steadfast belief is that food is an elemental source of nutrients and, when executed well, even fun.
Here at Racket we eat all sorts of the stuff, including thoughtful baked goods, elevated "new American," and fast-casual noodle/rice bowls. So you can imagine our excitement when we learned of these new spots opening in and around south Minneapolis…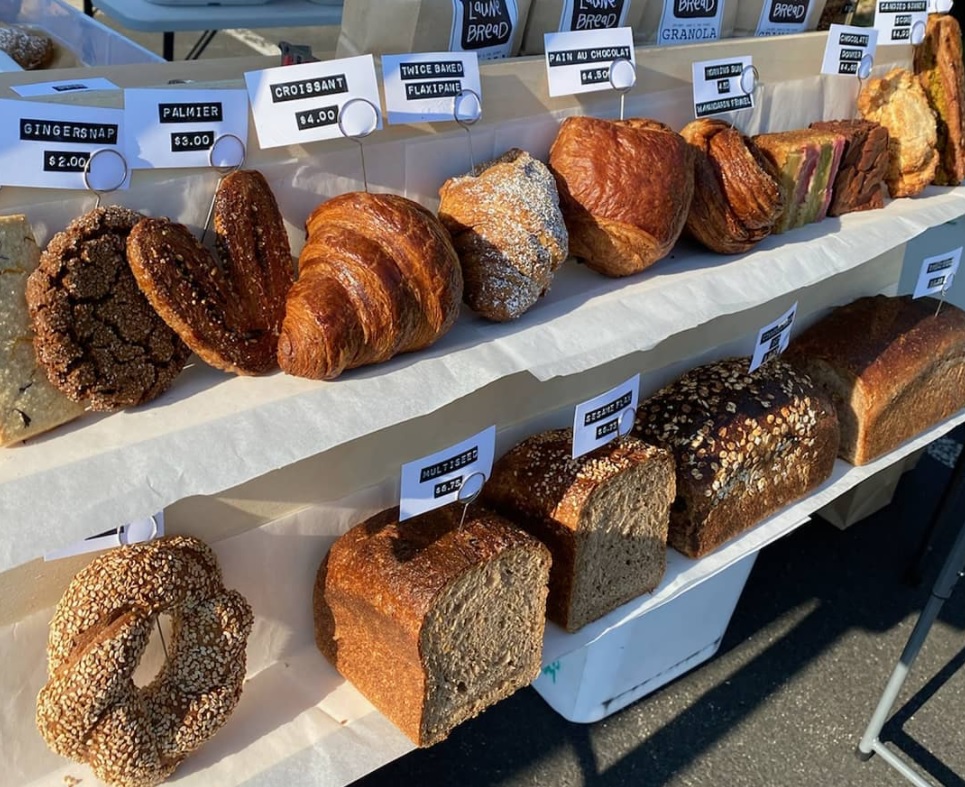 Laune Bread
"Laune is a German word meaning 'vibes,' and I named the bakery as such after my experience living in Germany," says Christopher MacLeod, who founded Laune Breads as a solo baking endeavor in 2015. "Baking bread, building community, sharing our joy—it all brings good vibes."
Early on, MacLeod peddled baked goods via subscriptions and at farmers markets with three core beliefs: reducing waste; making "exceptional, nutritional" food through sourdough fermentation and whole grains; and supporting local, independent grain producers. He added pal Tiff Singh to the company in 2019, and together they worked from a rented shop inside Baker's Field Flour & Bread in northeast Minneapolis.
They've since outgrown that space, so this week they'll celebrate the grand opening of their very own storefront bakery next to Merlin's Rest on E. Lake Street. Meticulously crafted loaves ($6.25-$8.50), baguettes ($4.25), pretzels ($2.5), and simits ($3) will all be available in-store and through subscription, as will a variety of sweet treats for around $4—croissants, cinnamon rolls, hazelnut bear claws, bee stings, cookies, brownies… the list just keeps going.
For now, Laune will be open Fridays from 9 a.m. to 2 p.m.; hours will expand to Thursday through Sunday eventually, though MacLeod wants "to take it slow" due to Covid uncertainties and to maintain a high level of quality.
"We intentionally bake less than what we think we could sell," he sells. "Because bakeries are notorious for huge waste, and we highly value our time and work, the ingredients, and the energy it took to produce them."
Where: 3605 E. Lake St., Minneapolis
Opening date: Soft opening this Friday, 9 a.m. to 2 p.m.
Website: launebread.com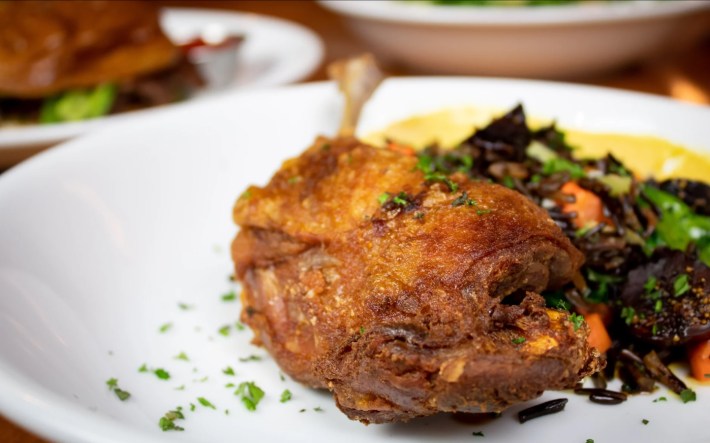 Protagonist
Before taking over beloved Richfield dive Sandy's Tavern, Pejmon Nadimi and Jahn Brink ran Republic, the gastropub that once had locations in 7 Corners and Uptown. Late last year they set out to bring the essence of Republic—rock-solid drink menu, high-end bar food—to the former Houlihan's space in Richfield.
For their new project, Nadimi and Brink recruited fellow Matty O'Reilly Group vets like chef Franklin Hunter (Bar Brigade) and bar programmer Eben Stine (Republic, Bachelor Farmer) to fill a void in Richfield, which lost celebrated bar/restaurant Lyn 65 in early 2021. They named it Protagonist as a proud service-industry declaration that they're "the good guy in our story."
"In an era of unprecedented restaurant closures and tough times for all hospitality we decided to open a new space," Nadimi says. "A majority of our staff is either people we have worked with in the past or references from our friends no longer in the industry. It's a testament to our relationships with staff. There have been so many stories of ambiguous tipping procedures, over-working and understaffing just for the sake of the almighty dollar. We feed on the strife of bad management and ownership."
Drink-wise, Nadimi has been told they sell the best $10 old fashioned in the Twin Cities. The beer and wine lists, true to their Republic heritage, are vast. Nadimi praised the "lights out" poutine, "soul pleasing" braised brisket, and "mind blowing" eggplant melt sandwich, as well as the fennel-crusted Bavette steak. Happy hours are generous, and prices—$10 apps, $13 sandwiches, $20 entrees—are Richfield-appropriate.
"We're still in the process of filling out the space with signage, furniture, books, and wall art," Nadimi says. "So you might find some relics of Houlihan's still lurking around, but it's starting to take shape and I'm excited to see where we go from here."
Where: 6601 Lyndale Ave. S. #130, Richfield
Opening date: Opened December 2
Website: protagonistkitchenandbar.com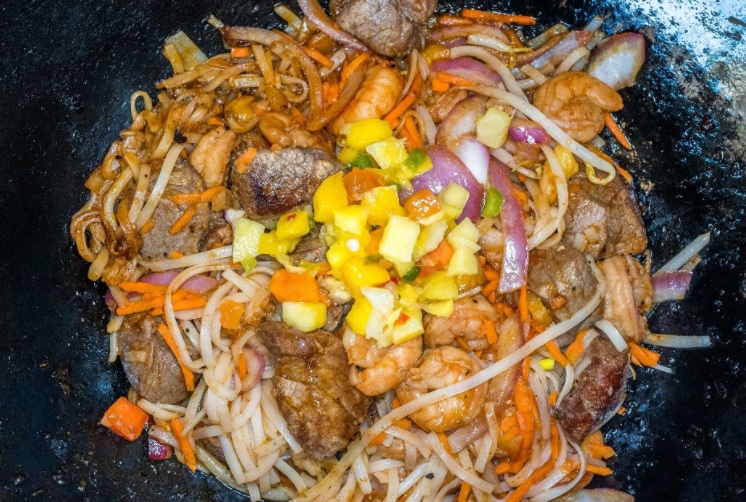 Urban Wok
Currently only two Urban Woks exist—one in St. Paul and, curiously, one in suburban Atlanta. Launched in 2018, the Minnesota-based stir fry chain aspires to be "the Chipotle of Asian food," founder Mark Toth told the PiPress.
Location No. 3 will be helmed by Richelle Taylor and Reuben Moore, two real estate execs hoping to bring more flavor to an intersection that recently landed a swanky cocktail lounge, dynamite Wisconsin-style supper club, and delightful vegan chicken shack.
"We really wanted to bring high-quality food, with a diverse range of healthy vegetables and affordable prices at the speed of life," says Moore, who grew up in the neighborhood and graduated from nearby Washburn High School. "The community needs more BIPOC-owned institutions that add on to the beautiful mosaic of south Minneapolis."
The process is simple: pick a noodle or rice base (rice, yakisoba, udon, zucchini), pick a protein (steak, shrimp, chicken, tofu), load everything with veggies, douse with one of 13 sauces, and let the wok do its magic. Entrees run around $12; a variety of apps—wings, pot stickers, spring rolls—are also offered. Moore recommends the curry chicken fried rice with veggies and pineapple.
"The site is nine blocks from where George Floyd was murdered," Moore says. "This is a statement of how a community can transform from tragedy to triumph. We are bringing an amazing new restaurant franchise to inspire new energy and build community in the best neighborhood in Minnesota."
Where: 4755 Chicago Ave., Minneapolis
Opening date: April 1
Website: urbanwokusa.com