Now that the temps have dropped into the frozen tundra zone, it's time for Minnesotans to decide how they are going to spend their days until the thaw. Do we dare to venture outside, where the elements might kill us? Do we head indoors, where the plague awaits? Or, do we stay home and hermit away, sharing stories (streaming services) in front of a campfire (TV)?
No matter what approach you take this winter (or each day), we'll have options for you every Monday here in Event Horizon.
WEDNESDAY 2.2
Lyra Pramuk
Icehouse
A small-town Pennsylvania kid who grew up singing in the church choir, Pramuk went on to study composition in New York and immerse herself in the electronic dance scene in Berlin. Those disparate experiences shine through on Pramuk's 2020 debut, Fountain, a remarkable experimental vocal album in which every sound is drawn from her own vocals, often electronically processed into minimalist loops and semblances of instrumentation. A track like "Cradle" can suggest both chamber music and Tuvan throat-singing without quite embracing either. There's a spiritual aspect to Pramuk's music, but even for us more secular-minded listeners, there's meditative power here. Part of the Great Northern festival. All ages. $25 advance/$30 door. 8 p.m. 2528 Nicollet Ave, Minneapolis; find more info here.—Keith Harris
THURSDAY 2.3
Pauly Shore
Rick Bronson's House of Comedy
Shore might be an I Love the '90s punchline for some, but the comic/actor is actually comedy royalty. His late mom, Mitzi Shore, ran L.A.'s iconic Comedy Store for decades, and young Pauly absorbed everything like a sponge. While he'd be culturally relegated to his "Hey, bu-ddy" persona, Shore's flash of '90s stardom—Encino Man, In the Army Now, Bio-Dome—is remembered fondly by stoners and comedy nerds alike. In 2014, the road-tested comic took somber stock of his life in showbiz with Pauly Shore Stands Alone, a ruminative doc that follows Shore on a cold, midwestern run of club dates. Shore was at Louie Anderson bedside shortly before the Minnesota-launched Comedy Store alum died earlier this month. But hey, all that's depressing! The motherfucker is also funny. $25-$60. 7:30 p.m. Thu.-Fri.; 7 p.m. Sat.; 9:30 p.m. Fri.-Sat. 60 E. Broadway, Bloomington; more info here. Through Saturday—Jay Boller
Jake Johannsen
Acme Comedy Co. 
For multiple generations of comedians, there was no greater badge of honor than winning over the famously prickly David Letterman. It was a breeze for Johannsen, who would guest on Letterman's show 45 times. The wild-eyed Iowan never really flipped his standup successes into TV or movie gigs; he's a pure headliner road comic who has devoted way more hours to his craft than whatever Malcolm Gladwell deems as mastery. Slightly neurotic and a bit exasperated, Johannsen wins laughs with ease via smart, slice-of-life bits that never go outta style. $15-$20. 8 p.m. Thu.; 7 and 9:30 p.m. Fri.-Sat. 708 N. First St., Minneapolis; find more info here.—Jay Boller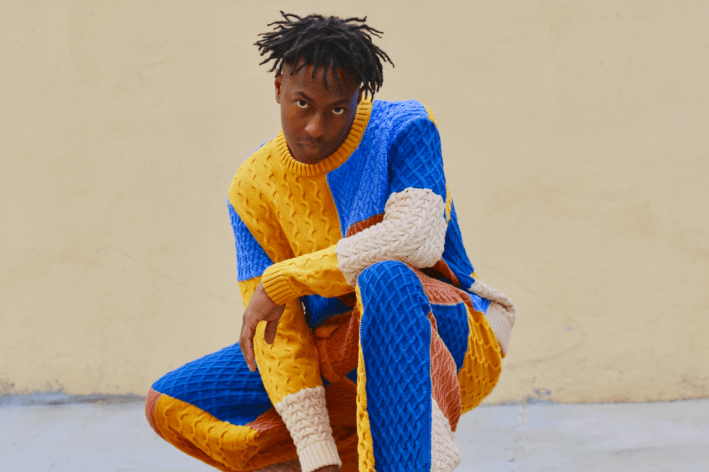 FRIDAY 2.4
Naeem
Icehouse
For Startisha (37d03d), the former Spank Rock reincarnated himself under his birth name, moving between musical styles in a manner that's often surprising but always graceful. He recast the opening track, the Silver Apples '60s psychedelic chestnut "You and I," in a voice idiosyncratically human and expressive, and collaborated with soul eccentric Swamp Dogg, Bon Iver's Justin Vernon (who has named a song after him), stylistically like-minded local Velvet Negroni, and, on a truly filthy track, Amanda Blank and Micah James. But maybe the standout cut is the title song, a wistful, emotionally nuanced look back at a girl Naeem grew up with in Baltimore that's linked to a melody I haven't been able to shake since I first heard it. Part of the Great Northern festival. $25 advance/$30 day of show.  9 p.m. 2528 Nicollet Ave, Minneapolis; find more info here.—Keith Harris
City of Lakes Loppet Winter Festival
The Trailhead
Every year, in the dead of winter, the City of Lakes Loppet Winter Festival hosts a variety of races demonstrating that Minnesotans know how to get around, regardless of the weather. There's fat-tire bike races, cross-country ski loppets, and skijoring (dogs!). There are races for kids, and races for adults. There's also a kubb tournament, for people who like lawn games even when the grass is sleeping under the snow, and the beer and food truck garden makes for a good place to hang between events. The big non-race event of the fest is the Luminary Loppet, where folks are invited to take a nighttime stroll around the Lake of the Isles, which is lit with a beautiful ice sculptures and other snowy installations. You can find more info and a complete list of times and races on the City of Lakes Loppet Winter Festival website. 1221 Theodore Wirth Parkway, Minneapolis. Through Sunday –Jessica Armbruster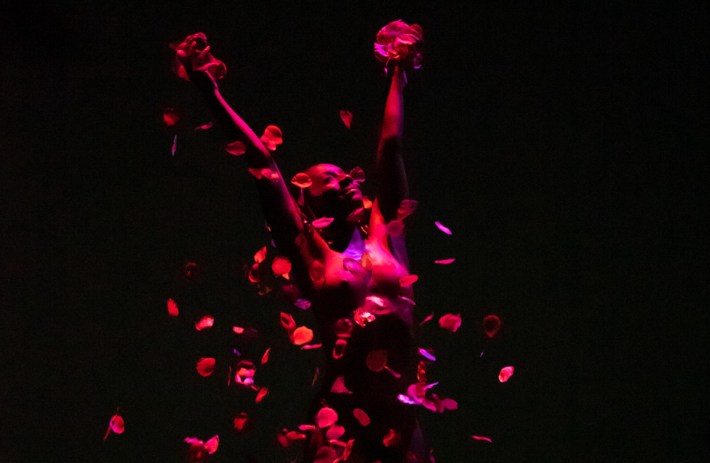 Black Light a re:Search performance 
The Cowles Center for Dance & the Performing Arts
When Alanna Morris left TU Dance to go solo people took notice. Her debut project, Yam, Potatoe an Fish!, was a dense, layered piece that explored her personal history, from her family's travels from the Caribbean to Brooklyn, in ways that spoke to more universal ideas of home, race, and displacement. Her work quickly catapulted her onto one to watch and best of lists (including City Pages' 2019 Best Choreographer). Then the pandemic hit and we couldn't watch her. Thankfully, she has been continuing to make dance in the meantime. Black Light a re:Search performance is a multi-year project that celebrates Blackness, femininity, sexuality, and ancestry. Watch it in person at the Cowles Center or RSVP for a livestream you can enjoy at home. $20-$30. 7:30 p.m. Friday and Saturday; 2 p.m. Sunday. 528 Hennepin Ave., Minneapolis; find tickets and more info here. Through Sunday –Jessica Armbruster
Los Lobos
First Avenue
You can't quite call a band as loved and celebrated as Los Lobos underrated, but they are easy to take for granted. They've been rockin' away without making a fuss since midway through the Carter Administration, seemingly on tour every summer, not shy about playing their oldies. And their 2021 album Native Sons, a tribute to their fellow Los Angeles bands, shows how engaged they remain in their material, when most rootsy bands turn into gruff stick-in-the-muds or good-timey cornballs. They dig into songs from the  Beach Boys, War, Buffalo Springfield (the lovely "Bluebird" as well as soundtrack perennial "For What It's Worth"), their long-ago Slash labelmates the Blasters, plus a few half-forgotten garage rockers. They're too unprepossessing to quite place themselves at the end as some kind of apotheosis of L.A. rock. But they would like you to recognize that they can do it all. With Them Coulee Boys. 18+. 8 p.m. $35. 701 First Ave. N., Minneapolis; find more info here.—Keith Harris
POWER Drag Revue
Black Hart of St. Paul
To calculate drag power in physics, you use the formula P=F⋅v, where F is the driving force and v is the moving object's velocity. To enjoy POWER Drag in St. Paul, head to the sexuality-positive soccer bar Black Hart on Friday night, where Black-owned Luzious Entertainment will present The Snack of the Cities Lala Luzious, Zon Phoenix, Belle of the Black Hart Betty Bang, and more local drag icons. Additional info and tickets here. 21+. $6. 8 p.m. 1415 University Ave. W., St. Paul. —Em Cassel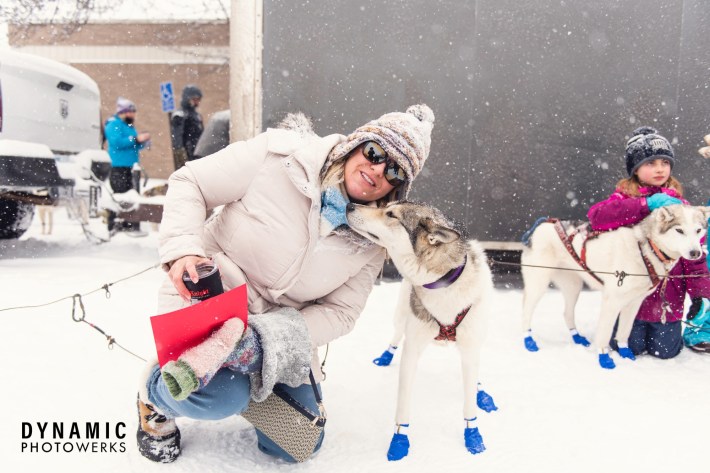 SATURDAY 2.5
Klondike Dog Derby
Lake Minnetonka 
Don't feel like driving four hours to next month's Beargrease Sled Dog Marathon along the North Shore? Then enjoy another celebrated, historic sled-dog race right here in the Twin Cities. With roots dating back to the '30s, the Klondike Dog Derby sees teams of doggos racing around Lake Minnetonka for a top prize of $10,000. Snow dogs rule the entire weekend, with family-friendly events like a Friday screening of 1995's animated Balto (the hero pup is voiced by Kevin Bacon) and a hug-a-husky hour where you can meet, and yes, hug the canine competitors. Free. Noon. View the trail map here; find more info here.—Jay Boller
NE Neighborhood Makers Market & Bar Hop
Various Locations
On any given weekend in the Twin Cities, you can usually find at least one vintage, thrift, or makers' market hosted at a brewery. This weekend, four bars in the Northeast are teaming up to take it to the next level: a bar hop where there's a makers' market at every stop. At each location–which includes Indeed Brewing Co., Able Seedhouse + Brewery, 612 Brew, Tattersall Distilling–you'll be able to drink and shop from a dozen or so vendors selling things like jewelry, print art, handmade candles, soap, and who knows what else. Free. Noon to 5 p.m. 612 Brew, 945 Broadway St. NE, Minneapolis. –Jessica Armbruster
Doggie Depot
Union Depot
The Saint Paul Winter Carnival becomes the Saint Paul Winter… Canine-ival at Union Depot this weekend. Pet-focused vendors will be on site with treats, apparel, and more, and rescues will be there with adorable adoptable dogs. (Isn't it time you got your dog's dog a dog?) And though it's too late to enter your Pig's Eye-loving pup in the contest, you can at least catch the crowning of the St. Paul Winter Carnival's Canine King Boreas and Canine Queen of Snows (10:30 a.m.). Presented by a whole host of local rescues, Doggie Depot is free and doesn't require tickets—just leashes! More info here. Free. 10 a.m. to 3 p.m. 214 Fourth St. E., St. Paul. —Em Cassel
SUNDAY 2.6
Chai
7th St Entry
Chai's 2019 album Punk was musically as direct as its name and bilingually playful in a way that challenged you to keep up with the four women turning Japanese pop's demand for excessive cuteness on its head. So no wonder Chai feel misunderstood. "Uh, wow, oh my gosh/Nobody knows we are fun/This is a big issue/Nobody knows we are smart," they sang in chipper protest on last year's Wink (Sub Pop). The new album favors all manner of recycled and rejuvenated electronic dance beats, as guitars cede the stage to synth grooves that are maybe more sensual than sexual. Though since sweets, from doughnuts to kiwi fruit, turn them on, who's to say? Fun. Smart. Even kinda punk. 18+. $20. 8 p.m. 701 First Ave. N., Minneapolis; more info here. —Keith Harris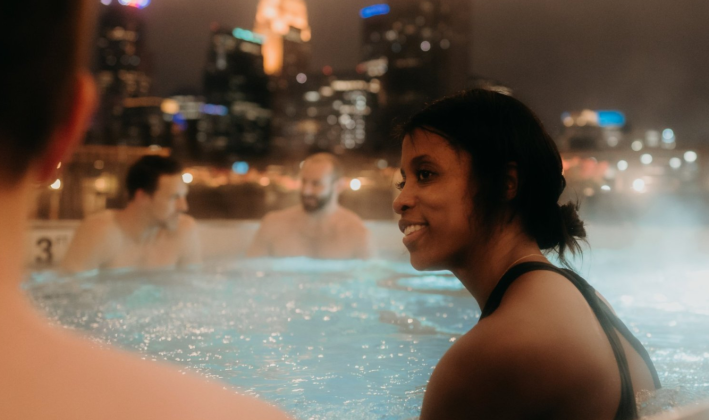 ONGOING
Great Northern Festival
Various Locations
I've got plenty of reservations about the whole "North" branding effort (starting with the fact that it's a branding effort) but I gotta admit this is a cleverly curated festival that taps effectively into what makes Minnesota culturally and ecologically unique. The festival kicks off Wednesday night with a "winter village" launch party at northeast Minneapolis's Quincy Hall, then begins in earnest the following day. Highlights include a greenhouse of local flora, encased in ice, in a downtown St. Paul alley, curated by Jovan C. Speller and Andy DuCett; "thermic bathing experiences" (fancy branding terms for a sauna and a polar plunge); a series of climate discussions; opportunities to experience sound deprivation at the anechoic chamber at Orfield Laboratories, and plenty of individual events. I guess that does sound pretty "great." Find the complete schedule here. Through February 6 —Keith Harris
Saint Paul Winter Carnival
Various Locations
The Saint Paul Winter Carnival might be the only local festival that was borne out of spite. When a few East Coast journalists deemed Minnesota an inhospitable Siberia in 1885, the locals responded with an outdoor carnival the following year. Over 100 years later (136, to be exact), we're still partying every January to prove them wrong. Suck it, easterners! This year's event takes place January 28 through February 6, and will include ice and snow sculpting contests, fireworks in Rice Park, special happy hours, family-friendly events outdoors, sporting tournaments, a parade, and more. High-five, Siberia. Events take place all over the city, but many happenings are scheduled in the usual place downtown near Rice Park/the Landmark Center, as well as at the Minnesota State Fairgrounds. Find the full schedule at wintercarnival.com. Through February 6 –Jessica Armbruster
The Art Shanty Projects
Bde Unma/Lake Harriet
Hell yeah! After taking a coronavirus year off, the Art Shanty Projects are back. There is a teeny tiny catch, however: All shanty shenanigans will be 100% outside this year. But the usual fun will be familiar, as artists, scientists, teachers, musicians, and more will invite guests to engage and explore a variety of themes and ideas, including global warming, equity, and accessibility. There will be art, including an installation of 600 ceramic flowers by Damien Wolf and ice sculptures that people are welcome to smash to bits. There will be athletics, with lacrosse sessions and frozen yoga led by BIPOC instructors. Winding Sheet Outfit will present a play from inside a translucent clock tower, and a giant amp-shaped shanty will host local musicians and DJs. Admission is a suggested donation of $10-$20 to keep things going into the future. 10 a.m. to 4 p.m. Saturdays and Sundays. 4135 W. Lake Harriet Pkwy., Minneapolis. Through February 6 –Jessica Armbruster
Ice Palace Maze
Stillwater Zephyr Theatre
Getting lost in a land of ice: No, it's not a life-or-death situation, it's whimsical winter fun! For this massive ice maze in Stillwater, 775,000 pounds of ice was used to build 10-foot-tall walls that will take you on a half-mile stroll designed to (safely) confuse the fuck out of you. Once you escape you'll be treated to other things to see, do, and consume. A huge slide is open to kids and grownups alike, hot chocolate and s'mores will be served, and there will be an ice bar pouring delicious booze for those of age. Learn more about this little ice fest here. $20; $12 kids 12 and under. 2-10 p.m. Mondays through Fridays; noon to 10 p.m. Saturdays and Sundays. 601 N. Main St., Stillwater. Through February 20 –Jessica Armbruster
The Minnesota Ice Castle
Long Lake Regional Park
This year is already bringing us bummer news: Park officials recently warned that it's probably not going to be a good winter for access to the Apostle Ice Caves. So if you're looking to see ice doing weird/cool stuff, you're going to have to venture elsewhere. One option: This massive, man-made ice castle filled with all kinds of things to see and do. The enchanted "home" is made out of millions of tiny icicles that have been pressed together by hand, and the results are gorgeous. There are huge archways and caverns that will make you feel like an arctic explorer, there are ice slides to zoom down, and there are little tunnels to crawl through to discover a magical surprise on the other side. There's also private, fire-lit VIP alcoves, if you're looking for a romantic date spot… or just a majestic place to social distance. Dress warm and RSVP online to reserve a time to visit. $11-$15; $16-$22 weekends. Thursdays through Mondays. 1500 Old Hwy 8, New Brighton. Through February 13 –Jessica Armbruster
Outdoor Rinks are Open
Various Locations
Now that the deep freeze has arrived, outdoor ice skating has returned to the cities. While this handy map can help you find a Minneapolis or St. Paul park rink, there are also a few new additions and special events scheduled this week worth noting. If you venture out to Eagan (2611 Nordic Way), you'll find that the Vikings' training campus is hosting Winter Skolstice, a two-month celebration of ice sports. Multiple rinks will be open for free ice skating (bring your own skates), and there's a hill for sledding. Pond hockey tournaments are planned, and free curling lessons will be offered on weekends during the Winter Olympics.  If you're feeling bold, there's outdoor yoga and HIIT workouts scheduled, too. A warming house with Nordic eats, hot drinks, and live music will be open daily to keep you from freezing to death. Out in Edina (7499 France Ave. S.), Centennial Lakes is hosting daily ice skating until the melt. A warming house will have skates available to rent for $8, or take to the ice in your own pair for free. –Jessica Armbruster
Winter Warm-Up
US Bank
Ever thought to yourself: "Gee, I sure wish I could take a few laps in my inline skates on the very field where the Vikings embarrass themselves week after week." Well you are in luck! Winter Warm-Up is back this December and January, letting runners and skaters alike zip around the stadium's main and upper concourses. Family skate starts first at 5 p.m., followed by "athletic skating" from 8 to 9 p.m. Tickets are only available online—grab yours and find additional info via Ticketmaster—and be prepared to sign a waiver in case you pull an Adam Thielen and sprain your ankle. $12 (free for children 3 and under). 5-9 p.m. Tuesdays and Thursdays through January. 401 Chicago Ave., Minneapolis. –Em Cassel