Welcome to Event Horizon, your weekly roundup of the best events in Minneapolis and St. Paul.
MONDAY 5.2
Craft Beer Week
Citywide
The Craft Brewers Conference comes to the Twin Cities this year, which means that from May 2-4, a bunch of breweries around town are pulling out all the stops to celebrate the industry's visiting heavy-hitters. It's Craft Beer Week at Prye's, with three days of live music and beer releases. At Indeed Brewing Company, they'll be open for extended Brewers Conference hours and will host a whole bunch of happy hours and afterparties; you can find the full schedule on their site. Bent Paddle in Duluth brewed the event's commemorative beer, Land of 10,000 Lagers, and Stillwater's Lift Bridge Brewing has a handful of collab beers (including Supply Chain Issues) hitting taps this week. This is a big event—the industry's largest—bringing roughly 9,500 people from 1,200 breweries around the U.S. and the world to the Minneapolis Convention Center. You can find the full list of CBC-hosted events here. Events run Monday through Wednesday. —Em Cassel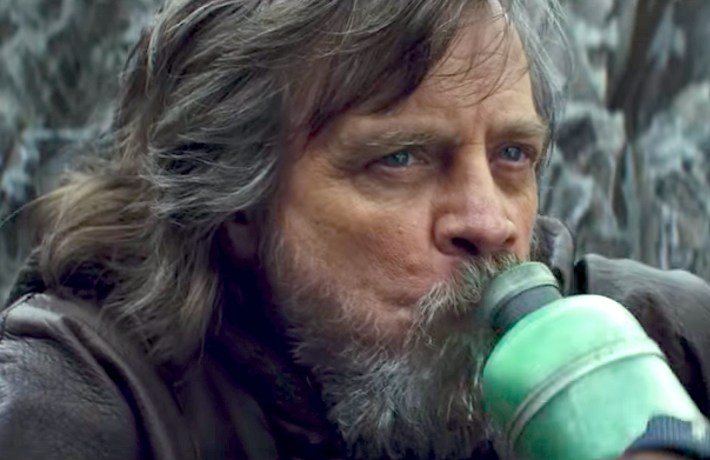 WEDNESDAY 5.4
May the 4th Be with You
Dangerous Man Brewing Co.
Star Wars fans, this one's a little weird, but is probably going to be fun. This May the Fourth, Dangerous Man is throwing a little cantina party to celebrate the release of their Blue Milk beer. For those unfamiliar, blue milk is a beverage consumed by Luke Skywalker and Rey in the new movies. They make their own version at Disney's Star Wars parks, but apparently it's kinda gross. Dangerous Man's version sounds better; it's a milkshake ale with blue raspberry flavors. We're not gonna pretend that this is a natural pairing, but if that's your favorite type of Icee or push pop, then you might love this. During the day the brewpub will have an outer-space vibe, with cantina bar tunes and free Star Wars stickers made by local tattoo artists Metal Mike and Christopher Cleary. Star Wars gear, be it a T-shirt or a full-blown Storm Trooper outfit, is encouraged, of course. 2 to 10 p.m. 1300 Second Ave. NE,  Minneapolis. –Jessica Armbruster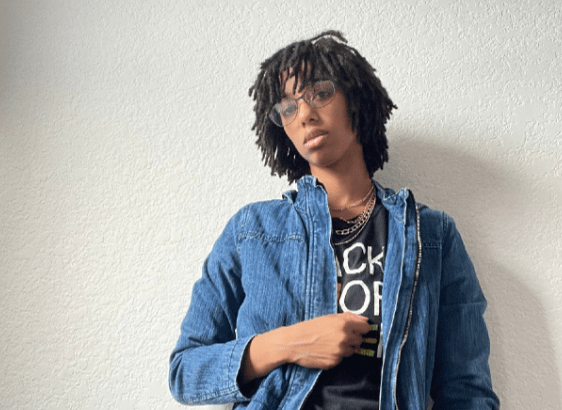 THURSDAY 5.5
Blood on the Pavement
Northrup King Building
After receiving grants from the Minnesota State Arts Board in 2020, writer Elizabeth Ash knew that she wanted to work on something collaborative. One of those projects, "Blood on the Pavement," opens this week. For the exhibition, NYC-transplant Ash penned a series of poems on racism, from insidious microaggressions to deadly interactions with the police. From there, she invited artists to create pieces in response to those writings. You can see these pieces, which are intended to encourage dialogue, this month in northeast Minneapolis. Participating artists include A. Drew Hammond, Azania Tripp, Briauna Williams, Lyle Ferguson, Sebastian Rivera Cintron, Aristóteles Carbajal, and Cory Favre, among others. There will be an opening reception with performances, an open mic, and spoken word from 5-9 p.m. on Thursday, May 5, and there will also be a closing benefit party during Art-A-Whirl on May 28 from 5 to 8 p.m., where proceeds from an art auction will benefit the Northside Achievement Zone. 1500 Jackson St. NE, Minneapolis. Through May 28 –Jessica Armbruster
Interpol
Palace Theatre 
Interpol, the New York trio that formed in 1997, came up alongside other rock-is-back notables like the Strokes, and they've consistently put out music over their 25-year career that's sounded, well, pretty consistent. The lineup may have changed, but their debut album, Turn on the Bright Lights, isn't that far of a walk from their latest, Marauder. Lead vocalist Paul Banks vacillates between melancholy robot and matter-of-fact robot, as the musical vibe falls somewhere between "staccato" and "drone." And that's kinda part of their charm. You wouldn't want your heart experimenting with a new beat, and like that hard-working organ these dudes aren't here to throw in a new note or tempo. Thump thump thump. With TYCHO and Matthew Dear. 18+. $50-$100. 7 p.m. 17 W. Seventh Place, St. Paul. –Jessica Armbruster
FRIDAY 5.6
AniMinneapolis
Hyatt Regency Minneapolis
It's nerd city in downtown Minneapolis this weekend, and that's pretty rad. AniMinneapolis has returned for a three-day overload of things to do, see, and discover. Like most cons, there's a packed schedule with a little bit of everything. There will be the dealers' floor, where you can score original artwork, coveted collectibles, and other cool things. The cosplay contest is an excellent place for people watching. In other spaces folks can take a seat at a video game station or join some tabletoppers playing board games. There will be panel talks for kids (Pokemon!), the career-minded (voice acting lessons!), and the randy (yaoi galore!). Evening events include a classy costume ball, live music concerts, and DJ dance parties. If that's not enough, room parties and other niche events are happening pretty much 24-7. Oh, and admission scores you unlimited soda, ramen, and rice. Add in karaoke, movie and TV screenings, a maid cafe, and a date auction, and you have a hella stacked weekend. Visit animinneapolis.com for tickets and more deets. $40-$49. 1300 Nicollet Mall, Minneapolis. Through Sunday –Jessica Armbruster
Saba
First Avenue
The track title "Survivor's Guilt" sums up the theme of Saba's latest album, Few Good Things—this Chicago rapper narrates his life as a success story haunted by his family's past struggles and failures. Musically, Saba favors synth-driven tracks with a slightly vintage feel, and he mixes up his flows, sounding equally at ease spitting melodic triplets, dancehall toasting, or sing-rapping. Flaunting such versatility is his way of enjoying a present he hasn't quite accepted that he deserves—and proof to the rest of us that he does. With Lute and Amindi. All ages. $25. 7 p.m. 701 N. First Ave., Minneapolis; find more info here. –Keith Harris
Mike Lester 
Comedy Corner Underground
Longtime fans of Twin Cities comedy have watched Lester grow up onstage. When we first saw him, for instance, the local comic had braces and bits about living at home. Now bare-toothed and mulleted, Lester has locked down a house comic gig at Acme Comedy Co. as well as spots on Amazon Prime's Coming to the Stage and Funny or Die. These days, the standup, who successfully mixes the vibes of McLovin' and Bill Burr, takes on Nextdoor, Culver's, and hardcore vapers–"They're just ripping clouds, they look like a dipshit locomotive coming to a stop… I need my Blueberry Bliss… why do I have mesothelioma?" Lester's debut album, It's Not Delivery, It's Mike Lester, dropped last month via Helium Comedy Records. Ethan Pederson opens. $12. 8 p.m. Fri. & Sat. 1501 S. Washington Ave., Minneapolis; find more info here. –Jay Boller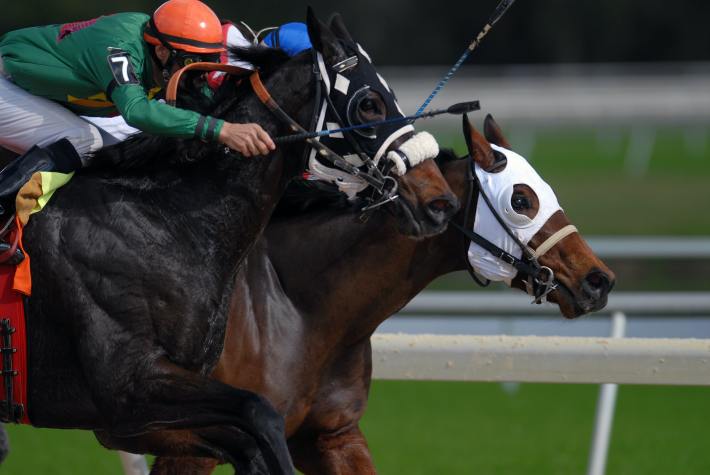 SATURDAY 5.7
Kentucky Derby Parties
Brit's Pub and Canterbury Park
Get juiced on mint juleps and watch those juiced thoroughbreds fly! It's the greatest two minutes in sports, and it's best celebrated by watching the jumbo rooftop TV downtown or immersing yourself in horsey vibes at the ol' racetrack. At Brit's, screens inside and out will be airing the race; the free party features live tunes from hometown bluegrass act Nate Case & the Dusty Road, deals on mint juleps and Salmon Creek wine, a photo booth, and a cigar roller. If you've never attended, Shakopee's Canterbury Park turns into a derby fashion fest for young, loud, and inebriated suburban-types. A great spectator sport in its own right. Billed as "The Largest Kentucky Derby Party in Minnesota," the $10 event will include a red carpet, fashion show, best dressed and best hat contests, julep deals, vendors, and, of course, the sinfully enticing act of remote horse gambling. There'll also be live post-race concert from local country band Hitchville, who've "quickly solidified themselves among the upper echelon of regional talent," to hear them tell it. Click here for more info on Brit's party; click here for info on Canterbury's. –Jay Boller
Spring Pollinator Benefit
Boom Island Brewing Company
The bees are in trouble, and that means we're in trouble. At the risk of overstating it, here's what the good people over at the Earth Day organization have to say: "Bees are a keystone species; if bees die off it will end most life." Feeling motivated to save them yet? Or at the very least drink a few pints of Hive Mind Honey Lager to raise awareness for their plight? Head to Boom Island on Saturday, where their spring festival is all about pollinators and a portion of proceeds go to the Pollinator Friendly Alliance. They'll have a local honey company on hand for live demos and food from the Pizza Karma food truck—a favorite of your buds here at Racket. Free. 1-5 p.m. 5959 Baker Rd. #320, Minnetonka. —Em Cassel