Freeloader Friday is your weekly guide to having fun no matter what your budget looks like. Each week we have a list of 100% free events like gallery parties, music, and films in the park, as well as free admission events like special happy hours, markets, and more.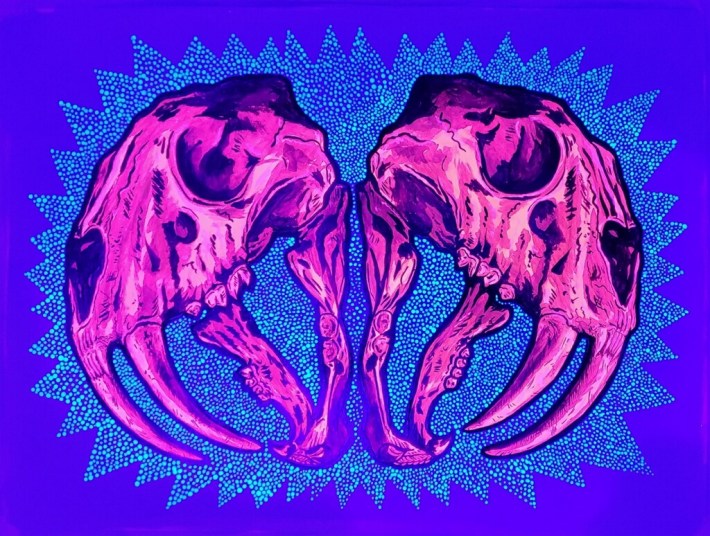 FRIDAY
Art-A-Whirl
Various Locations
Now in its 27th year, Art-A-Whirl is the largest open studio art crawl in the nation, with over 1,000 artists in 60-plus locations. Over the next three days, guests can enjoy a wide variety of happenings, including gallery receptions, demonstrations, live music, parking lot sales, beer releases, and family-friendly fun. A few highlights: paintings with bras at Supercharged Printmakers, an art show and monster truck crush at Turbo Tim's, Zine + Riot community talk with the "Blood on the Pavement" crew at Northrup King Studios, and music, art, and beer parties at 612Brew, Bauhaus, Indeed Brewing, Able Seedhouse, and Pryes. This truly is a stacked and sprawling event, so check out nemaa.org/art-a-whirl/activities for specifics. Free. 5-10 p.m. Friday; noon to 8 p.m. Saturday; noon to 5 p.m. Sunday. Friday through Sunday –Jessica Armbruster
Whirlygig
There was no Whirlygig the past two years. Blame the ongoing pandemic. But the annual Art-A-Whirl block party is back, and goddamn the live music lineup slaps. Three of the bands—Gully Boys (Friday), VIAL (Friday), and Kiss the Tiger (Saturday)—have even received glowing Racket writeups, so you know we're not just hyping for the sake of a blurb. The weekend-long party also includes special brews from its host, chow from Red Cow and Revival Smoked Meats, and, yes, some visual art. Click here for the full music lineup and more helpful info, like the policy of leaving your damn dog at home. Free. Noon to 11 p.m. Friday and Saturday; noon to 9 p.m. Sunday. Indeed Brewing Co., 711 NE. 15th Ave, Minneapolis; find more info here. Friday through Sunday—Jay Boller
Pryes Art & Craft
Featuring beer, food, art, and music on the patio. With art from Kristin Paulson, Tim Chapman, Alexis Polen, Lauren Enninga, Julia Super. The music lineup includes We Are The Willows, Sam Cassidy, and Early Eyes on Friday; Erik Koskinen, Her Crooked Heart, Nat Harvie, Guytano, Aaron Rice, and Chali 2na & Cut Chemist on Saturday; and Tabah, Fleetmac Wood on Sunday. 5-10 p.m. Friday; 1-10 p.m. Saturday; 1:30-6 p.m. Sunday. Pryes Brewing, 1401 West River Rd. N., Minneapolis. Friday through Sunday.
Art-A-Whirl at Sociable
Featuring pottery and painting from Tandava Potters, Sue Christensen, Heidi Elmer, and Addie Elling. Live music includes Cory Coffman and Maria and the Coins at 5:30 p.m. on Friday; and The Foxgloves, Silent Treatment, Jeweler, and Machinery Hill starting at 2 p.m. on Saturday. Bring a smooth rock to paint on Sunday with Jeremy Ross. Sociable Cider Werks, 1500 Fillmore St. NE, Minneapolis. Friday through Sunday.
Liquid Zoo 2022
Featuring eats from Parlour Bar, Brasa Rotisserie, and Animales BBQ. Live music includes McNasty Brass Band, The Alarmists, and Viva Knievel on Friday starting at 5:30 p.m.; Mae Simpson, FénixDion, The Orange Goodness, Jaedyn James, Koo Koo Kanga Roo, Graveyard Club, and Tolliver from noon to 10 p.m. Sunday's Made By Hands Art & Crafts Extravaganza features an artists' market, tunes from DJ Shane Kramer, and haircuts and beard trims with barber Manny from noon to 6 p.m. Bauhaus Brew Labs, 1315 Tyler St. NE, Minneapolis. Friday through Sunday.
5-Year Anniversary Weekend
Featuring live music, special beer releases, food (Bill Green's BBQ Co. Fri., over the coals Sat., Potter's Pasties Sun.), and artists all weekend. The music lineup: The Confused, Pine & Fire on Fri.; No Countries, Zoe Says Go, Joe Nicola, and Whiskey Jack on Sat.; and Velahsa, The Favorite Things, Michael Murphy, and The Confused Sun. Broken Clock Brewing Collective, 3134 California St. NE, Minneapolis. Friday through Sunday.
Art-A-Whirl at 612
Featuring art from Dogfish Media and Melinda Wolff, food trucks, and two days of live music outdoors. The lineup (in reverse order): White Iron Band, Royal Blues, Funk N Spuds Friday; Heavy for the Hawk, Kingsview, Side Two, and Grunge Unplugged. Music starts up around 2 p.m. each day. 612 Brew, 945 Broadway St. NE, Minneapolis. Friday through Saturday.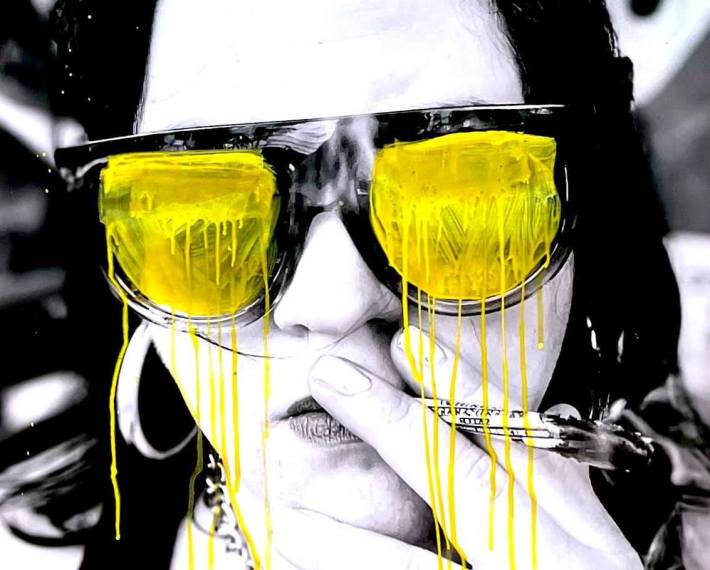 Baptize, Chastise, Laugh, Die: New Work by Kate Iverson
This mixed-media photo series comes with an awesome trigger warning for: butts, religious iconography, and mild drug use. Sold! Stop in in during Art-A-Whirl hours this weekend. Corner Store Gallery, 501 22nd Ave. NE, Minneapolis. Friday through Sunday.
Tribute Bank Friday
Heartless (Heart Tribute Band), Tramps Like Us, and Ready Freddie: A Queen Experience outside, and Fistful of Datas inside. 21+. 6 p.m. 331 Club, 331 13th Ave. NE, Minneapolis.
Art-a-Whirl at Holland Arts
With over 30 artists selling works, food by el Patron (Saturday and Sunday), DJ tunes, and artist demos. Friday through Sunday during AAW hours. 639 NE 22nd Ave., Minneapolis. Friday through Sunday.
Mercury Mosaics Makers Market
Tour the factory space, learn about tiles, shop from local artists and makers. Friday through Sunday during AAW hours. Mercury Mosaics, 1620 Central Ave. NE, Minneapolis. Friday through Sunday.
Art-a-Whirl 2022 at Twin Ignition
This event is sponsored by Diverse Emerging Music Organization and the MN Music Archive Project. With visual art by Joseph Gallup, Seth Peter, TJ Beagan, and Lucas Richards. Live music on Friday includes Chris Lynch and The Dust of Suns Ensemble, Simon Husbands; Saturday features John Louis/Jimmy Johnson, Famous Volcanoes, Danger Pins, Ardent Spirits, and Edie Rae & Craig Teiken. Twin Ignition, 1317 Marshall St. NE, Minneapolis. Friday through Saturday.
Art-A-Whirl Studios to check out:
Artspace Jackson Flats, 901 18 1/2 Ave. NE, Minneapolis.
Casket Arts Building, 681 17th Ave. NE, Minneapolis.
Northrup King Building, 1500 Jackson St. NE, Minneapolis. 
Solar Arts Building, 711 15th Ave. NE, Minneapolis.
Thorpe Building, 1620 NE Central Ave., Minneapolis.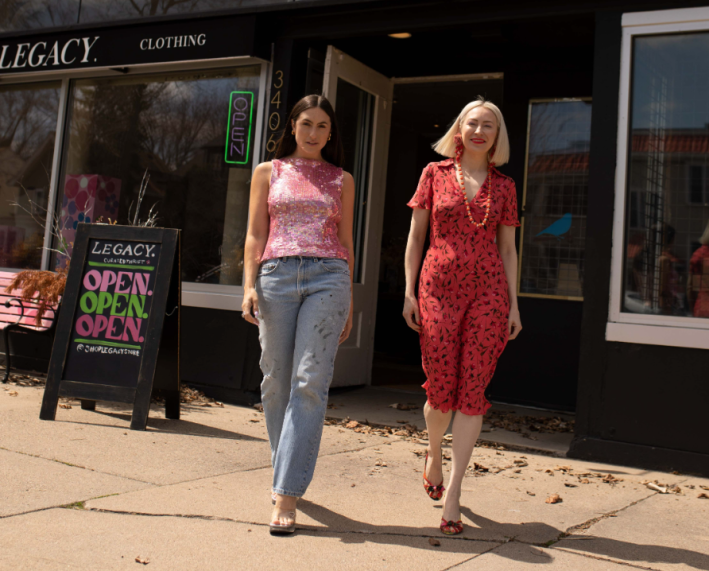 Rosella Vintage x Legacy Pop-up
Vintage special occasion wear and statement pieces. The weekend-long pop-up kicks off with a preview party on Friday. 4-7 p.m. Friday; 11 a.m. to 5 p.m. Saturday-Sunday. Legacy, 3406 Lyndale Ave. S., Minneapolis. Friday through Sunday.
Briefcase, the Tender Years, Petty Larcenists
8 p.m. White Squirrel Bar, 974 W. Seventh St., St. Paul.
Move Minnesota Group Ride
Take a ride to Lake Monster, where there will be free food if you RSVP here: movemn.org/event/bike-anywhere-day-2022 4 p.m. Meet at Jefferson Bike Boulevard at the new Ayd Mill Trail, St. Paul.
Friday Night Open Mic
21+. 10 p.m. The Comedy Corner Underground, 1501 S. Washington Ave., Minneapolis.
Adult Game Night
Featuring drink specials, DJ tunes, and games, including giant Jenga, Uno, Connect 4, dominoes, and more. There's also karaoke every 1st and 3rd Fridays of the month. Hyde Kitchen & Cocktails, 24 University Ave. NE, Minneapolis.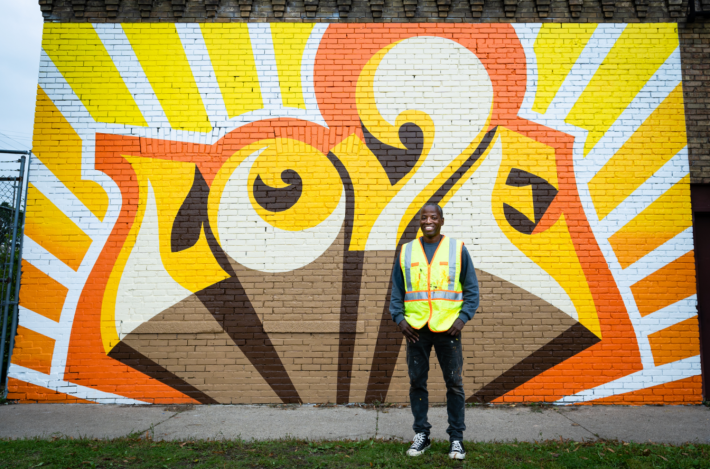 SATURDAY
Chroma Zone "Open Street" Kick-off 
Mural makers Chroma Zone are celebrating public artworks with an epic afternoon offering all kinds of fun. Local history expert Bill Lindeke will be giving guided mural tours on the hour via bus, and Move Minnesota will lead a bike tour at 1 p.m. You can also pick up a map and take a self-guided tour of 10 Chroma murals in the neighborhood. Local artists will be on hand creating live art, DJ tunes will be provided by sound art collective Beatrix*Jar, food trucks will be stopping by, and Urban Growler and Bang breweries will host beer gardens. Find more info and RSVP for the bike tour at chromazone.net. 12:30-3:30 p.m. Bradford & Endicott Streets, 2325 Endicott St., St. Paul. –Jessica Armbruster 
Cey Adams: ETCetera
After you check out Chroma Zone's mural festival, head on over to NewStudio Gallery for this impossibly cool show featuring graffiti artist/graphic designer/album artist Cey Adams. His career started over 40 years ago as a tagger in NYC, where his graffiti work made headlines with contemporaries like Jean-Michel Basquiat and Keith Haring ("I was fascinated by the calligraphy. I loved the way it looked," he says via release.). Eventually he landed a gig as creative director at Def Jam Recordings, where he worked on album/CD covers, logos, and more for rappers like Run DMC, Beastie Boys, Public Enemy, and Jay-Z. For this show, he'll be reflecting on a variety of works, campaigns, and projects with works on paper. "I'm revisiting things I've worked on since 1980 up to the present day. While my son Eric wasn't born when I started my career, he's working with me on artworks created for this exhibition." There will be an opening reception this Saturday from 5-8 p.m., and a free artist's talk with Adams, Mike Davis, and Wes Winship at 1 p.m. Sunday. NewStudio Gallery, 2303 Wycliff St., St. Paul. Through August 12 –Jessica Armbruster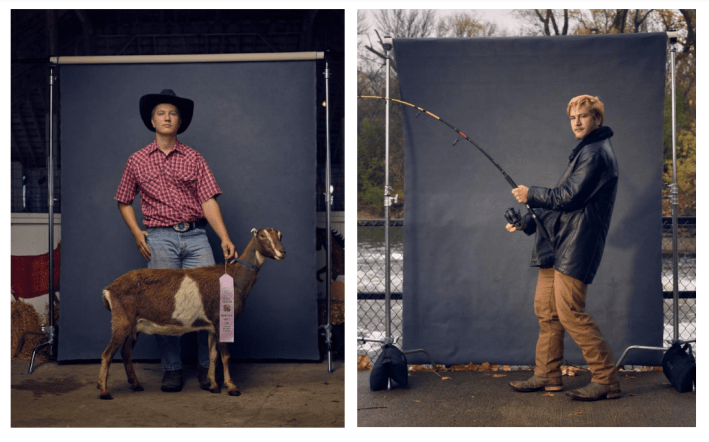 R.J. Kern – The Unchosen Ones 
Photography. 4-7 p.m. Burnet Fine Art & Advisory, 775 Lake St. E., Wayzata.
Confucisaurus, Kinder Dosage
8 p.m. White Squirrel Bar, 974 W. Seventh St., St. Paul.
Words, Words, Words; The Beauty in Madness
Two new photography shows. 6-8 p.m. Praxis Gallery, 2637 27th Ave. S., Minneapolis. 
a \ c | c / e | p \ t | i / n | s \ i | s \ t
Recent work by Pramila Vasudevan and Rachel Jendrzejewski explore their experiences with cancer and cancer meds. 7-10 p.m. HAIR+NAILS, 2222 1⁄2 E. 35th St., Minneapolis.
Eastside AAW
Featured bands include Brass and Body Works, Shush, Little Fevers, Innocent Reggae Band; artists include Third Daughter, Restless Daughter, Austin Moule, Rebecca Mozdy, Catherine Tong, Kelley Leaf, Chelsea Rudie. Noon to 6 p.m. Eastside Food Co-op, 2551 Central Ave. NE, Minneapolis.
Moth Oddities at AAW
Featuring local artists Rare Press, upcycled nmore, and Petek Trading Co., plus MN Nice Cream Truck and $5-$10 vintage available. Noon to 6 p.m. Moth Oddities, 2201 Second St. NE, Minneapolis.
Vintage and Makers Market
With shopping, food trucks, live music. Noon to 6 p.m. Sat.-Sun. Able Seedhouse, 1121 Quincy St. NE, Minneapolis. Saturday through Sunday.
Intoxicats, the Swongos
Groovy tunes. 8 p.m. Psycho Suzi's, 1900 Marshall St. NE, Minneapolis.
Art-A-Whirl at 331
Outside, starting at noon: Prairie Fire Lady Choir, The Gentlemen's Anti-Temperance League, Jillian Rae, Stranger Gallery, The Nunnery, Sam Cassidy, Diane, Black Velvet Punks, The Blend, and Sugarhill Gang and Mele Mel & Scorpio from Grandmaster Flash & The Furious 5. Inside at 11 p.m. GraveZig. 331 Club, 331 13th Ave. NE, Minneapolis.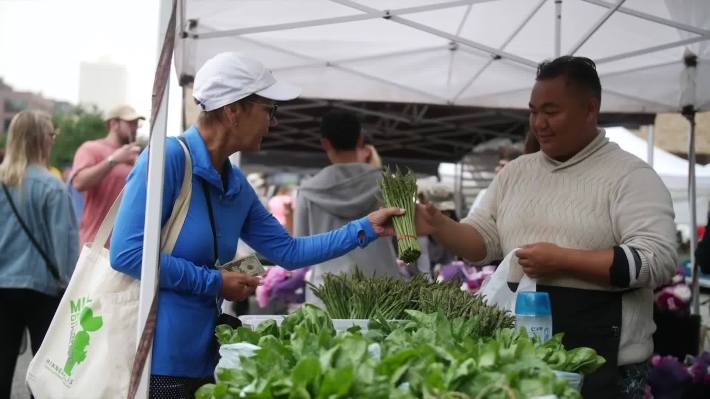 Mill City Farmers' Market
Now outside through October! With local farmers, artisans, ceramics, giftables, food, and more. 10 a.m. to 1 p.m. Mill City Museum, 704 S. Second St., Minneapolis.
Supercar Saturday
Check out cool cars every third Saturday of the month. 8-10:30 a.m. Sheraton Bloomington, 5601 W. 78th St., Bloomington.
May Stillwater Flea Market and Craft Expo
9 a.m. to 3 p.m. Sat.-Sun. 12300 40th St. N., Stillwater. 
Vehicle Day
A family-friendly car event. 10 a.m. to noon. Southdale Center, Southeast Parking Lot (corner of York Ave. and 69th Street), Edina.
MPLS Pet Market
Featuring local pet businesses and adoptable animals. Find more info here. Every Saturday from 9 a.m. to 1 p.m. through August. 200 E Lyndale Ave N, Minneapolis, 
Free Saturday Yoga at Union Depot
Bring a yoga mat, water, and towel if you need them. 9 a.m. Union Depot, 214 Fourth St. E., St. Paul.
Richfield Farmers' Market
Featuring live music, cooking demos, morning yoga, food, and more. Find info here. 8 a.m. to noon through October 15. 6335 Portland Ave., Richfield.
Northeast Farmers' Market
Featuring fruits, vegetables, plants, flowers, artisans, specialty foods, prepared foods, kids' activities, live music, and community spirit. Find more info at northeastmarket.org. Every Saturday from 9 a.m. to 1 p.m. through October 15. St. Boniface Church, on the corner of University Avenue NE and Seventh Avenue NE, Minneapolis.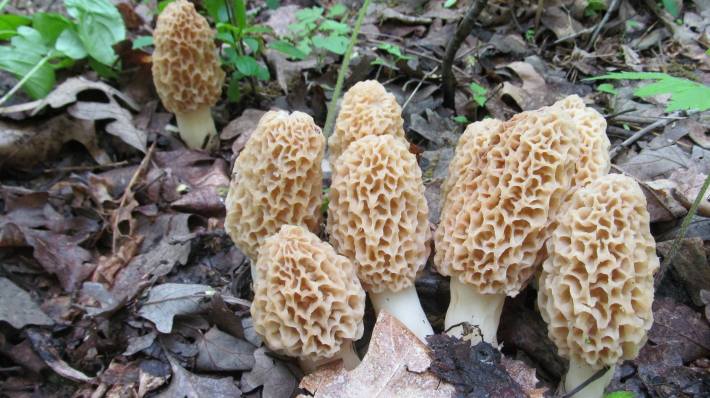 SUNDAY
Morel Fest 
Lakes And Legends
Foraging fiends will descend on Lakes and Legends this weekend for Morel Fest, a celebration of Minnesota's state 'shroom. It doesn't matter if you've never successfully foraged for these honeycomb-like little fungi in your life, as they'll have a morel shopping station where you can buy your own. Hungry? Snack on morel morsels from Sample Room chef Ashley Estrada that include morel and portobello tacos, burgers with house-made morel American cheese, poutine with morels and Ellsworth Cooperative Creamery cheese curds, and soft pretzels with morel salt and black garlic. There'll also be live music, cooking classes from the Gentleman Forager and Ojibwe Anishinaabe chef Austin Bartold, a morel costume contest for kids (with a $500 prize!), and a morel piñata. Find more info here—the morel the merrier, folks. Free. 1-9 p.m. 1368 Lasalle Ave., Minneapolis.—Em Cassel
Minnesota Qeej Festival
Featuring performances, competitions, qeej-making workshops, exhibits and performances of other traditional Hmong musical instruments and Hmong folk art, activities for children, Hmong and Southeast Asian food vendors. 11 a.m. to 5 p.m. Landmark Center, 75 Fifth St. W., St. Paul.
30 Days of Biking Celebration Ride
Featuring a slow-paced ride to Thirsty Whale Bakery and The Get Down Coffee Co. 10 a.m. North Loop Playground, 402 W. River Pkwy., Minneapolis.
Made by Hands Makers Market
Featuring handmade goods from a variety of artists. Noon to 6 p.m. Bauhaus Brew Labs, 1315 Tyler St. NE, Minneapolis. 
AAW at 331
In reverse lineup order: Annie Mack, Under Violet, Humbird, JRD & The Big Mistake, Venus DeMars & All The Pretty Horses (acoustic), Butter Boys, Din-Din, and Corpse Reviver. 21+. 1 p.m. 331 Club, 331 13th Ave. NE, Minneapolis.
Carlaoke
Karaoke with Carla. 8 p.m. White Squirrel Bar, 974 W. Seventh St., St. Paul.
Linden Hills Farmers Market 
10 a.m. to 1 p.m. 2813 W. 43rd St., Minneapolis.
Game Night
Chris H. stops by with board games. Or bring your own. Noon to 5 p.m. LynLake Brewery, 2934 Lyndale Ave. S., Minneapolis.
Open Mic Night
Music, poetry, comedy, whatever is welcome. Sign up at 4:30 p.m. The Cave at Keg and Case Market, 928 W. 7th St., St. Paul.