Freeloader Friday is your weekly guide to having fun no matter what your budget looks like. Each week we have a list of 100% free events like gallery parties, music, and films in the park, as well as free admission events like special happy hours, markets, and more. For our picks of the week's best events, price be damned, click here.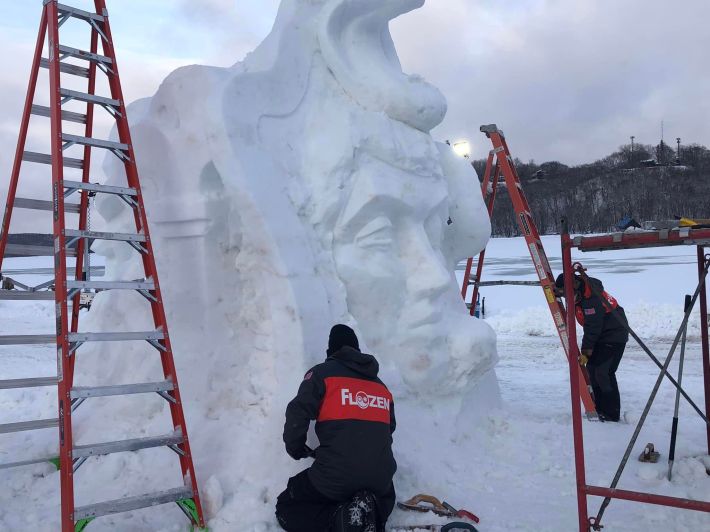 FRIDAY
World Snow Sculpting Championship
Watch teams of artists from around the world create amazing sculptures. Featuring a heated concession tent with wine, beer, and eats; an indoor market; Saturday evening block party; and more. Find the complete schedule here. Noon to 9 p.m. Friday; 10 a.m. to 6 p.m. Saturday (block party 6-9 p.m.); 9 a.m. to 5 p.m. Sunday. Lowell Park, 201 Water St. N., Stillwater.
U.S. Pond Hockey Championships
Every year, in the dead of winter, hockey teams convene to compete in one of the most epic amateur sporting tourneys in the nation. Players come from all walks of life and backgrounds; some are retired professional athletes, others have simply been playing for years at their local pond. Some are from the Twin Cities, and some are from outstate, Canada, and beyond. Divisions include youth, men, women, and rink rat, with the winner taking home the Golden Shovel. For those not competing, a warming tent offers beer, hot bevs, and eats, and there's always a rink set aside for all ages open skating. For complete game schedules and more info, visit uspondhockey.com. Lake Nokomis, 5001 Lake Nokomis Pkwy. W., Minneapolis. Through January 29—Jessica Armbruster
Goodbye Weekend
Last call for Broken Clock in this space before moving to a new taproom. Friday through Sunday. Broken Clock Brewing Cooperative, 3134 California St. NE, Minneapolis. 
Tap Takeover with Urban Growler Brewing Company
Featuring four brews on tap (Cowbell Cream Ale, Hazy Heifer Pale Ale, Cherry Sour, De-Lovely Porter), free samples, raffle prizes, and more. Reservations are recommended. 4-9 p.m. Unleashed Hounds and Hops, 200 E. Lyndale Ave., Minneapolis.
Finneagerie Brewmouth
A benefit party for female/non-binary/LGBTQ+ rugby crew Menagerie;  $1 from each beer sold benefits the team. With improv from female-driven Smartmouth Comedy Co. 5-9 p.m. Finnegan's Brew Co., 817 S. Fifth Ave., Minneapolis.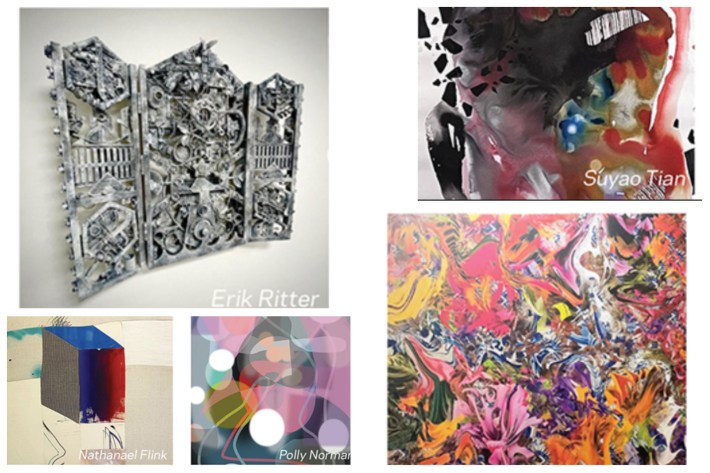 Future Tense
Fearturing art by Polly Norman, Nathaniel Flink, David Klint Enblom, Nancy Stephani, Eric Ritter, and Suyao Tian. 5:30-7:30 p.m. Aloft Minneapolis, 900 Washington Ave. S., Minneapolis.
Alex Rossi
R&B and soul tunes. 8 p.m. Arts + Rec Uptown, 3001 Hennepin Ave S, Minneapolis.
Charlie Doesn't Surf, Zaq Baker
21+. 9 p.m. 331 Club, 331 13th Ave. NE, Minneapolis.
Haupt Antiek Market: Heart of the Home
A European-style flea market featuring vintage items and other finds. 9 a.m. to 7 p.m. Friday; 9 a.m.-5 p.m. Saturday; 11 a.m. to 4 p.m. Sunday. Haupt Antiek Market, 7570 147th St. W., Apple Valley.
Winter SKOLstice
This free festival features a warming house with drinks and food from Omni, plenty of bonfires, and free ice rinks for skating, curling, and pond hockey (just bring skates). Special events scheduled during the winter include trivia nights, live music, and more. Find tickets and more info at minnesotaicemaze.com. 4-10 p.m. Mondays through Fridays; noon to 10 p.m. Saturdays and Sundays. Viking Lakes, 2645 Vikings Circle, Eagan. Open daily through February 19. 
EXPRESS rocks
Sure sounds like a rock band! 9:30 p.m. Cowboy Jack's Downtown, 126 Fifth St. N., Minneapolis.
Friday Night Open Mic
21+. 10 p.m. The Comedy Corner Underground, 1501 S. Washington Ave., Minneapolis.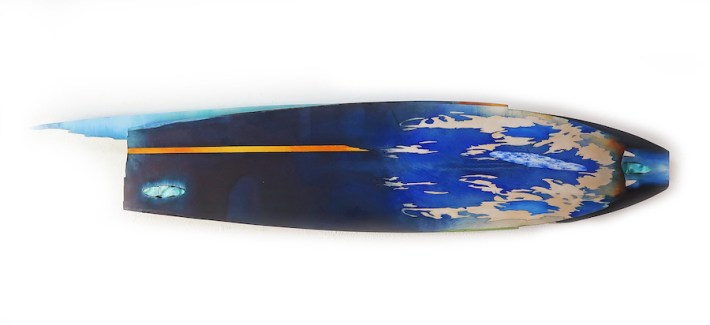 SATURDAY
Northrup King Nights: All That Glitters is Cold
Browse work from hundreds of artists' spaces, galleries, boutiques, and more, including guests The Minnesota Jewelry Arts Guild (MNJAG). 5-9 p.m. Northrup King Building, 1500 Jackson St. NE, Minneapolis.
Currents
Nature inspired wall sculptures by Cameron Zebrun. 7-9:00 p.m. Kolman & Reeb Gallery, Studio 395 in the Northrup King Building, 1500 Jackson St. NE, Minneapolis.
Ozzy the Painter, Endless Grudge, The Whicks, RZ Shahid
10 p.m. 331 Club, 331 13th Ave. NE, Minneapolis.
Twin Cities Record Show
With 20 dealer tables of vinyl albums, 45 RPM records, CDs, and memorabilia. Noon to 4 p.m. Minneapolis Cider Company, 701 SE Ninth St., Minneapolis.
Steampunk Makers' Market 
Featuring local artists, crafters, and designers creating prints, pins, jewelry, and more. Noon to 5 p.m. Saturday-Sunday. Hidden MN, 1975 Oakcrest Ave., Roseville. 
Lunar New Year 
Featuring entertainment from CAAM Dance, storytelling, Guzheng musician Jarrelle Barton, rabbit-inspired kids' crafts, and Tay Phuong Lions. Noon to 3 p.m. Midtown Global Market, 920 E. Lake St., Minneapolis.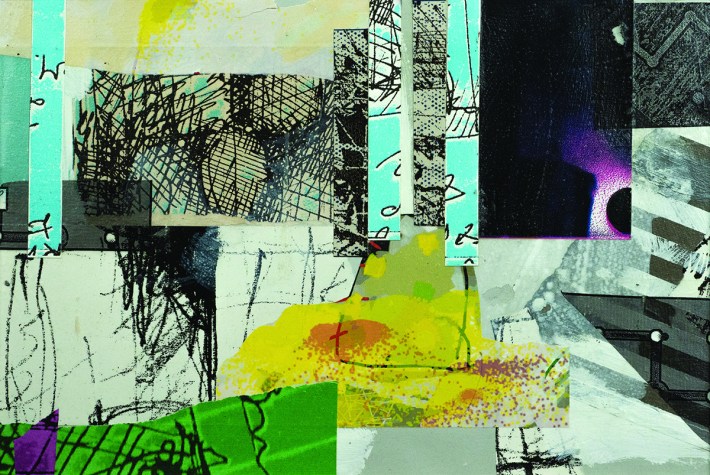 Fred Joel Larson: A Celebration of Life and Art
Exhibition features the work Larson's work (1947-2020) as well as his friend David Moore Jr. 6-8 p.m. The Quarter Gallery, Regis Center for Art, East Building, 405 21st Ave. S., Minneapolis.
A Tender Spirit, A Vital Form: Arlene Burke-Morgan & Clarence Morgan
Exhibition of 100 paintings, drawings, sculptures, and related ephemera. Saturday's event will feature a public program with exhibition essayists Robert Cozzolino, Tia-Simone Gardner, Bill Gaskins, and Nyeema Morgan at 5 p.m., with a reception from 6-8 p.m. RSVP to reserve a free ticket. Katherine E. Nash Gallery, Regis Center for Art, East Building, 405 21st Ave. S., Minneapolis.
Electric Snow Globe
Outdoor event features DJ tunes, snow structures, fire dancers, winter games, and more. 2-7 p.m. Back Channel Brewing, 4787 Shoreline Dr, Spring Park.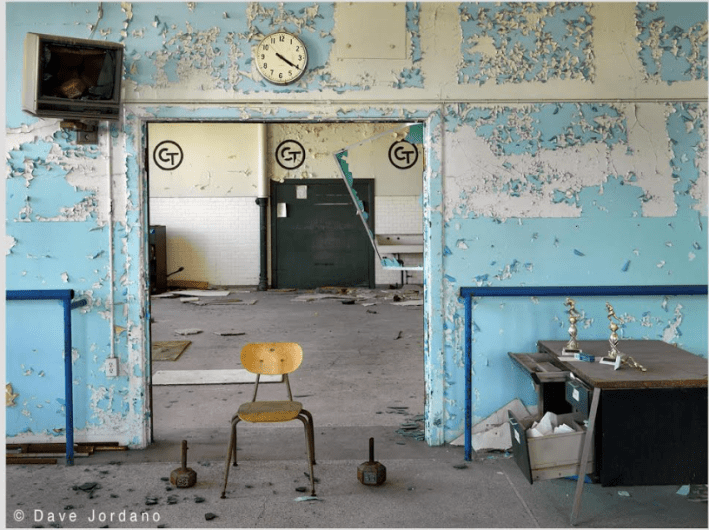 Empty Places: Abandoned Spaces/The Poetics of Space
Dual opening gallery receptions of photography work. 6-8 p.m. Praxis Gallery, 2637 27th Ave. S., Minneapolis. 
Nicollet and Alcohol
Oasis tribute band. 8 p.m. Brit's Pub, 1110 Nicollet Mall, Minneapolis.
Music Mayhem Trivia Night
Guess-the-song-style music trivia. 8-10 p.m. Inbound BrewCo., 701 N. 5th St., Minneapolis.
Sharing Our Wisdom
Art created by elders from North Market, Sabathani Community Center, and Westminster Presbyterian Church. 2-4 p.m. Westminster Presbyterian Church, 1200 S. Marquette Ave., Minneapolis.
Yoga at Union Depot
Hosted by Studio 9-to-5. Bring a mat and some water; sign up here. 9 a.m. Union Depot, 214 Fourth St. E., St. Paul.
Farmers' Markets
Downtown Winter Market 
9 a.m. to 1 p.m. St Paul Farmers Market, 290 East Fifth St., St. Paul.
Mill City Farmers Market
With over 40 local farmers, makers, and more. 10 a.m. to 1 p.m. Mill City Museum, 704 S. Second St., Minneapolis.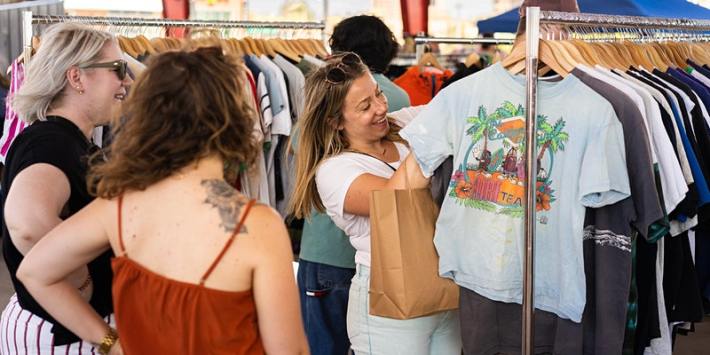 SUNDAY
Minneapolis Vintage Market
Shop local vintage vendors. With Silverbird Coffee, Centro food truck, and more. Noon to 5 p.m. Glass House, 145 Holden St. NE, Minneapolis.
Varsity Gaymes
Weekly event features spots on TVs, beer pong, and other bar games. 2 p.m. LUSH Lounge & Theater, 990 NE Central Ave., Minneapolis. 
Bussard Incident
5 p.m. 331 Club, 331 13th Ave. NE, Minneapolis.
Carlaoke
Karaoke with Carla. 8 p.m. White Squirrel Bar, 974 W. Seventh St., St. Paul.
Weekend Wags Adoptable Dog Meet
Noon to 3 p.m. Boom Island Brewing, 5959 Baker Rd., Minnetonka.
Adoption Event with Healing Hearts Rescue MN
1-3 p.m. Saint Paul Brewing, 688 Minnehaha Ave. E., St. Paul.