Freeloader Friday is your weekly guide to having fun no matter what your budget looks like. Each week we have a list of 100% free events like gallery parties, music, and films in the park, as well as free admission events like special happy hours, markets, and more.
FRIDAY
Ugly Sweater Social with the Grinch
Enter to win a $50 gift card in one of three sweater categories: ugly, creative, and funny. There will also be food and drink specials, and photo ops with the Grinch. 6 p.m. Central N.E., 700 Central Ave. NE, Minneapolis.
Venn's 4-Year Anniversary Party
This three-day party has new beers on tap, including a dry-hopped hibiscus cream ale on Friday, and a coconut-infused Lunarising and the Cosmosis Quad Berry on Saturday. There will also be DJ tunes on Friday, special flight deals Saturday, a winter market 11 a.m. to 3 p.m. Sunday followed by Trivia Mafia at 6 p.m. Venn Brewing Company, 3550 E. 46th St., Minneapolis.
The Long Night: Winter Solstice Celebration
Featuring vintage kegs on tap all weekend, bottle service in the evenings, live music from Solid Gold (Fri.) and Chastity Brown (Sat.) at 9 p.m., yoga in the morning (Sat.), and live fire aerialists on Saturday. 5 p.m. to midnight Friday; 11:30 a.m. to midnight Saturday. Pryes Brewing, 1401 West River Rd. N., Minneapolis.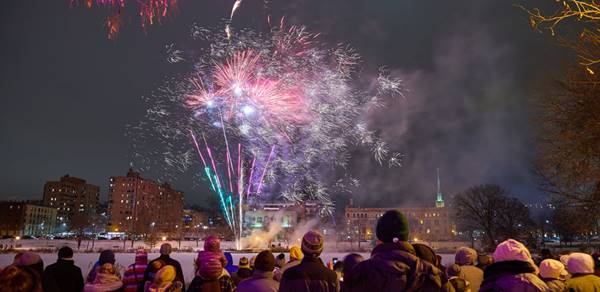 Holidazzle
After taking a year off due to the plague, Holidazzle is back with three days of festival-style fun in Loring Park. There will be rides, including a carousel, a Ferris wheels, and a giant slide. There will be spectacle, with a giant illuminated Yeti on display and fireworks Friday and Saturday at 7 p.m. Over 30 local food/brew vendors will be on hand, making sure you eat your way through the park. That list includes beer/seltzer from Fulton, smoked meats from Heavenly Feast Bar-B-Q, Kramarczuk's sausages, jumbo egg rolls on a stick, vegan treats from Roots to Rise, and wholesome hot drinks. There will be yoga in the mornings, live music and dance throughout the day, and a local artists/artisans mart will help you get the shopping done. Find more details at holidazzle.com/schedule. Free. 5 to 9 p.m. Friday; 2 to 9 p.m. Saturday; 11 a.m. to 5 p.m. Sunday. Loring Park. 1382 Willow St. S., Minneapolis. 
From Sinatra to Slayer
A variety of tunes from DJ Shane Kramer. 8-11 p.m. Bauhaus Brew Labs, 1315 Tyler St. NE, Minneapolis.
GABF Gold Medal Schwarzbier Release Party
5-9 p.m. Forgotten Star Brewing, 38 Northern Stacks Dr., Fridley. 
The Crimson Boys, Porch Knights, The Real Chuck NORAD
21+. 9:30 p.m. 331 Club, 331 13th Ave. NE, Minneapolis.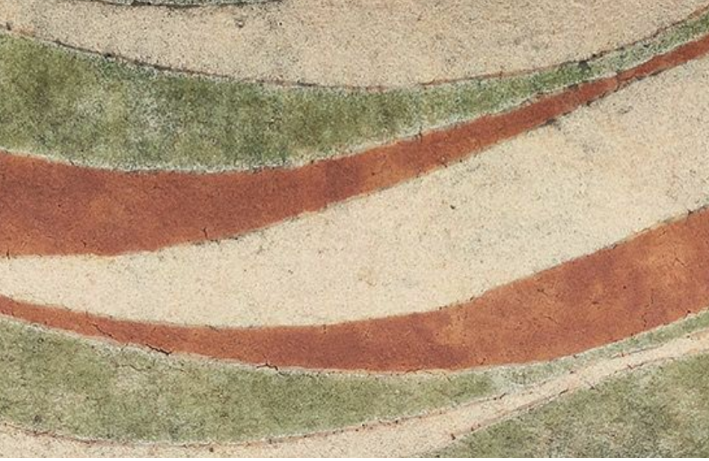 Kamoda Shōji: The Art of Change
This show, which opened earlier this week, features nearly 50 works from the late ceramist for the first time outside of Japan. Minneapolis Institute of Art, 2400 Third Ave. S., Minneapolis.
Friday Night Open Mic
21+. 10 p.m. The Comedy Corner Underground, 1501 S. Washington Ave., Minneapolis.
European Christmas Market
Featuring traditional food and drinks, gifts, games, wholesome fun, and more. 4 to 9 p.m. Fridays; 10 a.m. to 8 p.m. Saturdays; 10 a.m. to 6 p.m. Sundays through December 19. Union Depot, 214 Fourth St. E., St. Paul.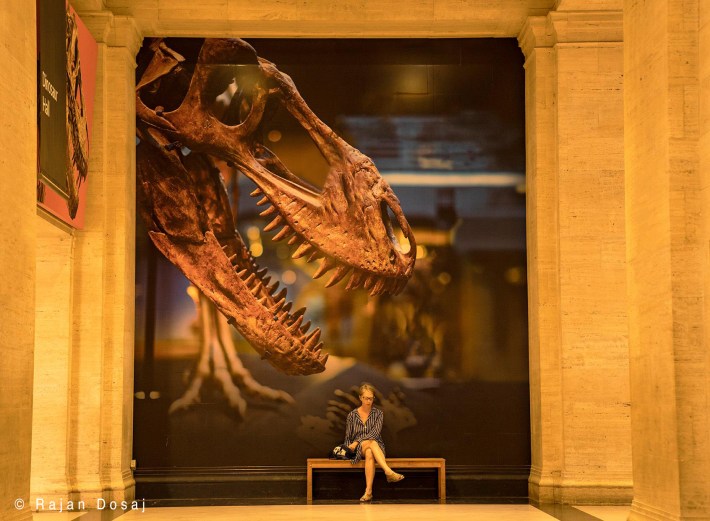 SATURDAY
Landscapes/Don't Make Me Laugh
An opening reception for two different photography shows. 6-8 p.m. Praxis Gallery, 2637 27th Ave. S., Minneapolis. 
Hibernation Party
Special beer releases this day include Salted Caramel Super Scotch, Chocolate Strawberry Vanilla Leon, a barrel-aged Superior Siege Weapon, and the gin barrel-aged It's Good to Be King. 11 a.m. to 11 p.m. OMNI Brewing Co., 9462 Deerwood Ln., Maple Grove.
Frozen II
This free screening features arts and crafts, costumed character, kid-friendly contests, and concessions starting at 3 p.m. (movie at 5 p.m.) Union Depot, 214 Fourth St. E., St. Paul.
Fistful of Datas
21+. 10 p.m. 331 Club, 331 13th Ave. NE, Minneapolis.
Unstillness Launch Reception
This book of walks by John Schuerman chronicles the year of upheaval between the vernal equinoxes of 2020 and 2021. 2-4 p.m. Soo Visual Arts Center, 2909 Bryant Ave. S., Minneapolis.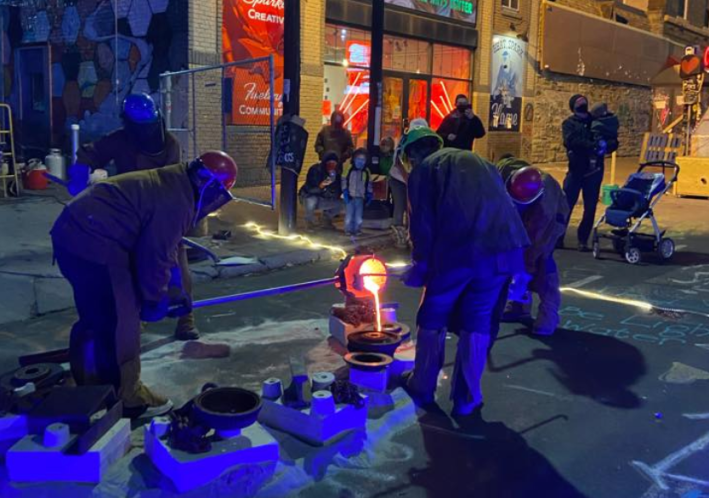 RedHot Art Market
Featuring over 20 artists selling things like lamps, fine arts, leather accessories, fiber art, jewelry, ceramics, prints, sculpture, forged home goods, and more. 11 a.m. to 5 p.m. Chicago Avenue Fire Arts Center, 3749 Chicago Ave., Minneapolis. 
Handmade Holiday Market
With Mpls Craft Market. Sign up for a free shopping time here. Free. Noon to 10 p.m. Lakes & Legends, 1368 Lasalle Ave., Minneapolis.
Retro Holiday Market
Noon to 8 p.m. Saturday; noon to 6 p.m. Sunday. Urban Growler, 2325 Endicott St., St. Paul.
Neighborhood Roots Winter Market
Vendors from Kingfield, Fulton, and Nokomis farmers' markets unite for an outdoor food mart. 11 a.m. to 1 p.m. Upcoming dates are: December 18, January 15, February 19, March 19, and April 16. Fulton Farmers Market, 4901 Chowen Ave. S., Minneapolis. 
Plate & Parcel Holiday Market 
The Linden Hills Farmers' Market and Minneapolis Craft Market team up for a market featuring food, holiday decor, Christmas trees, and handmade gifts. You'll need to RSVP to attend, but it is free; visit mplscraftmarket.com. 10 a.m. to 2 p.m. Saturdays and Sundays through December 19. Wagners Garden Center, 6024 Penn Ave. S., Minneapolis. 
Mill City Farmers' Market
With local farmers, artisans, ceramics, giftables, food, and more. 10 a.m. to 1 p.m. Mill City Museum, 704 S. Second St., Minneapolis.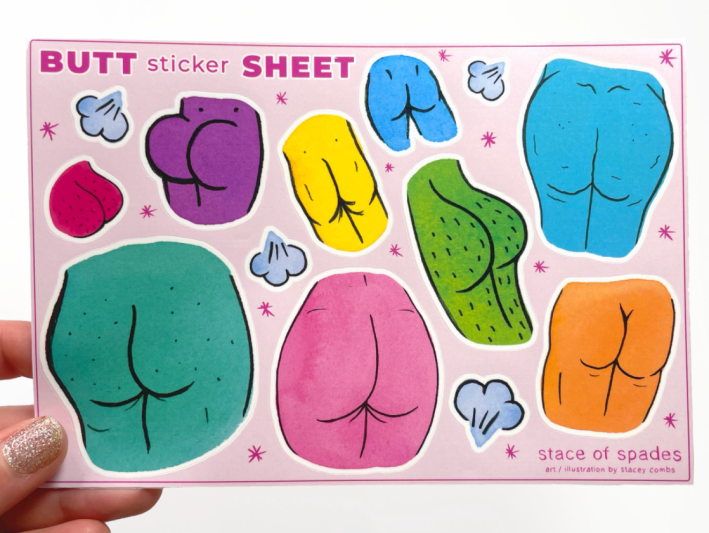 SUNDAY
Last Minute Gifts
Featuring over 20 vendors, including collectible pins, ceramics, cross-stitch art, and much more. Noon to 5 p.m. Springboard for the Arts, 262 University Ave. W., St. Paul.
Words No Words, Take 2 Bass, Call Me in the Morning
21+. 3 p.m. 331 Club, 331 13th Ave. NE, Minneapolis.
Holiday Pop-up Event
Shop for houseplants. Noon to 5 p.m. 1729 N. Second St., Minneapolis.
Minneapolis Vintage Market
Minneapolis Craft Market hosts two floors of vintage clothing, accessories, and home goods vendors. Tickets are required; RSVP here. Noon to 5 p.m. Machine Shop, 300 Second St. SE, Minneapolis.
Lord of the Rings Trivia
6 p.m. Brit's Pub, 1110 Nicollet Mall, Minneapolis.
Art Showcase and Holiday Party
Featuring art for sale, folks from the Twin Cities Toy Drive, extended happy hour. Admission if free, but you need to try one new toy to donate. 3-7 p.m. Graze Provisions and Libations, 520 N. Fourth St, Minneapolis.
Saint Paul Brewing's Winter Market
Shop local artists, makers, and vintage vendors. 11 a.m. to 3 p.m. Sundays through December 19. Saint Paul Brewing, 688 Minnehaha Ave. E., St. Paul.
Open Mic Night
Music, poetry, comedy, whatever is welcome. Sign up at 4:30 p.m. The Cave at Keg and Case Market, 928 W. 7th St., St. Paul.