Freeloader Friday is your weekly guide to having fun no matter what your budget looks like. Each week we have a list of 100% free events like gallery parties, music, and films in the park, as well as free admission events like special happy hours, markets, and more.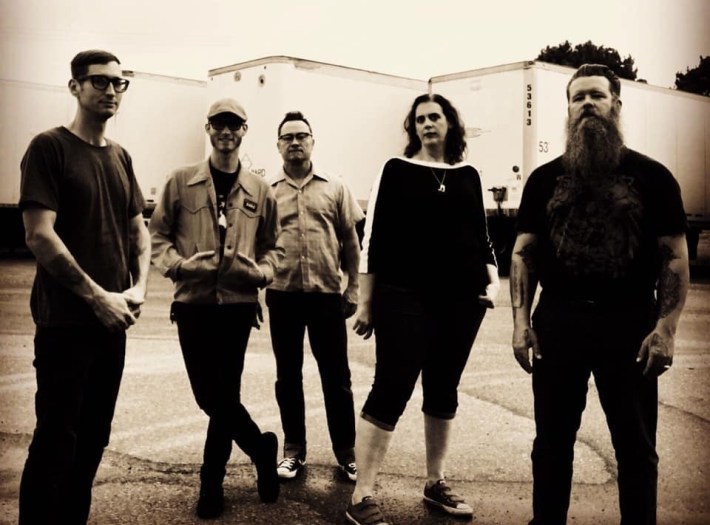 FRIDAY
The Bad Man, SuperModified, Emily Frank
21+. 9:30 p.m. 331 Club, 331 13th Ave. NE, Minneapolis.
Machinery Hill
5-7:30 p.m. Mill Valley Market, 1221 Theodore Wirth Pkwy., Minneapolis.
"Friends of Friends" Earth Day Gathering
Boundary Waters and Minneapolis Cider celebrate Earth Day with live music; the release of a collaboration cider, Blueberry Borealis; pickleball games and lessons; blueberry crumble crêpes; and s'mores by the fire. 5-8 p.m. Minneapolis Cider Company, 701 SE Ninth St., Minneapolis.
Bato Bato Marimba Ensemble
5-7 p.m. Midtown Global Market, 920 E. Lake St., Minneapolis.
PSYPL, Joe and the Mechanics
8 p.m. White Squirrel Bar, 974 W. Seventh St., St. Paul.
Adult Game Night
Featuring drunk specials, DJ tunes, and games, including giant Jenga, Uno, Connect 4, dominoes, and more. There's also karaoke every 1st and 3rd Fridays of the month. Hyde Kitchen & Cocktails, 24 University Ave. NE, Minneapolis. 
RuPaul's Drag Race Viewing Party
Hosted by B. Louise. 6:30-8:30 p.m. Black Hart of St. Paul, 1415 University Ave. W., St. Paul.
Friday Night Open Mic
21+. 10 p.m. The Comedy Corner Underground, 1501 S. Washington Ave., Minneapolis.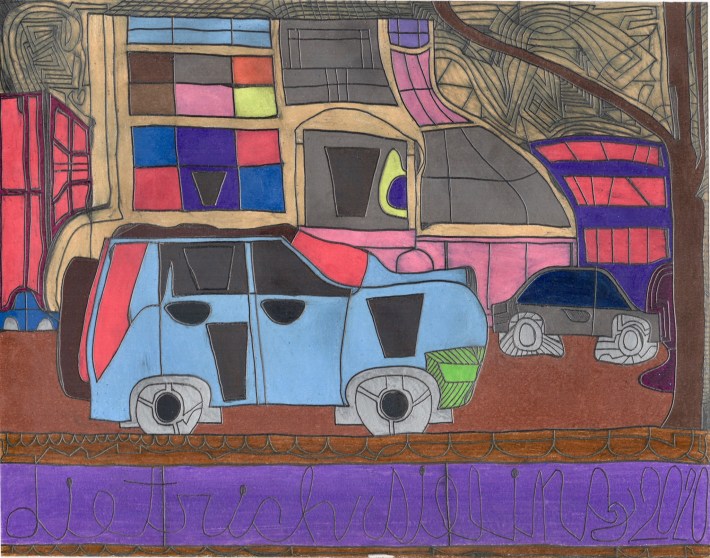 SATURDAY
Areca Roe/Dietrich Sieling
This weekend, the always delightful SooVAC opens up with two new shows about the great outdoors–but not quite in the way you might be thinking. Areca Roe's "Inhabitants" explores the delineation between "natural" and "human" worlds, and our attempts and failures trying to connect with the former. She does this through large-scale photographic prints, 3D photographs of native Minnesotan plants, and video. Meanwhile, Dietrich Sieling's "You Are Walking Down Bryant Avenue" is straight-forward in name and content. His drawings capture the walks he has taken around his neighborhood during COVID lockdown. See both collections at the opening reception this Saturday, April 23, from 6 to 9 p.m. Soo Visual Arts Center, 2909 Bryant Ave. S., Minneapolis.–Jessica Armbruster
Celebrating 50 Years: Seward Co-op's 21st Annual CSA Fair
Meet with farmers and choose the CSA box right for you. With treats, prizes, and kids' activities. Virtual options are also available, find info here. 11 a.m. to 2 p.m. Seward Co-op Creamery Cafe, 2601 East Franklin Ave., Minneapolis.
Record Store Day at Barely Brothers Records
Featuring tunes from In the Trees (Kate Bush tribute), Annie and the Bang Bang, and RuDeGiRL (Clash tribute). 1-6 p.m. 783 Raymond Ave., St. Paul.
Inbound's Sixth Anniversary Party
Featuring 10 local food trucks parked in the street; tunes from DJ Omaur Bliss, DJ Dylan, and Kyle Colby; new beer releases. 11 a.m. to midnight. Inbound BrewCo., 701 N. 5th St., Minneapolis.
Headflyer's 5-Year Anniversary Party
Featuring tunes from DJ Gabe Garcia, Grain Trio, Adam Levy's Turn Turn Turn, and Junk FM, plus new beer releases. Noon to midnight. Headflyer Brewing, 861 E. Hennepin Ave., Minneapolis.
Record Store Day at Electric Fetus
Featuring live music/DJ sets from DJ Jake Rudh of Transmission, Controversial New Skinny Pill, DJ Lady Midnight, MMYYKK, DJ Brian Engel of Hipshaker; special RSD freebies and releases; Asian Invasion food truck; ticket giveaways; more. 9:00 a.m. to 6:00 p.m. Electric Fetus, 2000 Fourth Ave. S., Minneapolis. 
Earth Day Clothing Swap
Give free clothes, get free clothes. RSVP here. 11 a.m. to 5 p.m. Creator's Space – Flow Studio, 218 Seventh St. E, St. Paul.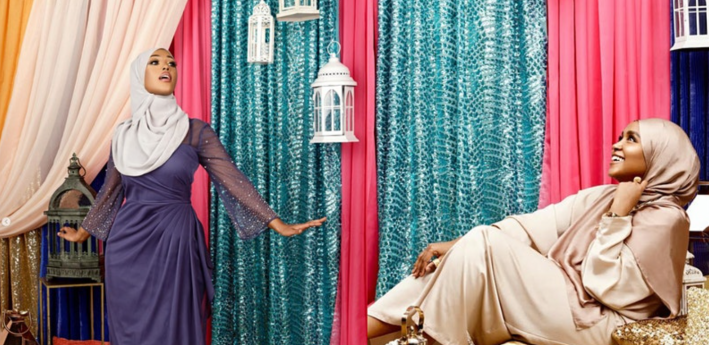 Eid Fashion Show
Featuring fashion from local Muslim designers Aert Fashion and Henna & Hijabs, and a pop-up shop with Ramadhan Designs. Registration is full, but you can still view the show via standing-room. Noon to 2 p.m. Rosedale Center, 1595 Hwy 36, Roseville.
Bock Party
We're usually super on board with the concept of celebrating spring… but frankly? This spring weather has completely sucked, and it hasn't felt like there's all that much to celebrate. (Thirty degrees and snowy? I can "celebrate" that in early March, tyvm.) But we're willing to try again this weekend at OMNI, where it's not a block party, folks—it's a bock party. OMNI's first annual spring/bock/beer poking festival takes over the Maple Grove brewery on Saturday. They'll have beer poking from 2 to 6 p.m., live music from the Elk River German Band from 3 to 6 p.m., and a pair of food trucks—​Northbound Smokehouse & Brewpub and ​Northeast Pretzels—on the premises from noon to 8 p.m. 11 a.m. to 11 p.m. OMNI Brewing Co., 9462 Deerwood Ln. N., Maple Grove. —Em Cassel
Market Collective MN Makers Market
Shop from BIPOC and queer makers and allies. 2-6 p.m. Modist Brewing, 505 N. Third St., Minneapolis.
Tenth Muse Spring Pop-Up
Featuring the release of seven perfumes inspired by seven different art experiences/activities onsite: Alison Wendy Design Jewelry, Ida Graves Distillery, Northeast Tea House, Almarosa Floral Designs, tarot readings, and an incense blending bar. 5-9 p.m. Steady Pour, 2125 E. Hennepin Ave., Minneapolis.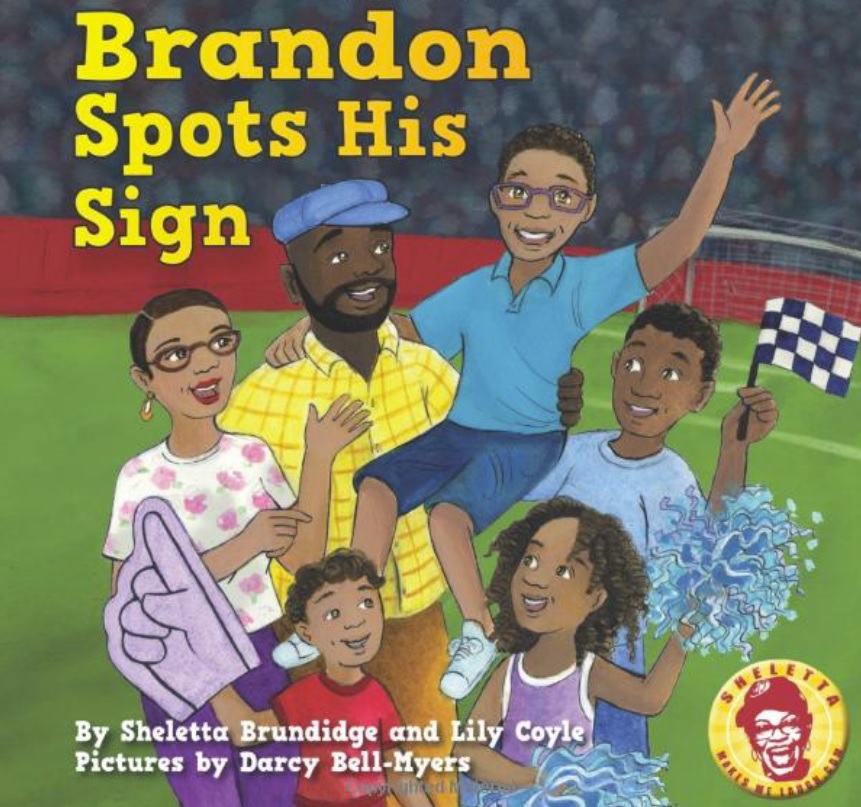 Brandon Spots His Sign Book Giveaway
We love radio/podcast personality Sheletta Brundidge; you love Sheletta. So get on down to the book giveaway of Brandon Spots His Sign, her new children's book that's meant to raise awareness of autism during #AutismAcceptanceMonth. Noon-2 p.m. United Family Medicine, 1026 W. 7th St., St. Paul; more info here.
A Night To Remember: Up/Down Prom
Featuring decorations, a photo wall, and a special spiked punch. Formal attire is not required but is highly encouraged. 21+. 8 p.m. to 1 a.m. Up-Down Minneapolis, 3012 Lyndale Ave. S., Minneapolis. 
Jeff Ray and the Stakes
10 p.m. 331 Club, 331 13th Ave. NE, Minneapolis.
Tango at the Market
2-3 p.m. Midtown Global Market, 920 E. Lake St., Minneapolis.
Ladies, Lyrics, and Lagers
Music from Carson Rose Schneider and Kara Morgan. 4 p.m. Forgotten Star Brewing, 38 Northern Stacks Dr., Fridley.
Free Saturday Yoga at Union Depot
Bring a yoga mat, water, and towel if you need them. 9 a.m. Union Depot, 214 Fourth St. E., St. Paul.
Mill City Farmers' Market
With local farmers, artisans, ceramics, giftables, food, and more. 10 a.m. to 1 p.m. Mill City Museum, 704 S. Second St., Minneapolis.
Golden Magazine Closet Sale
Shop the closets of the University of Minnesota students who put out this magazine, as well as items from their collaboration with local upcycled streetwear brand F3ck Fast Fashion. Noon to 4 p.m. FloCo Fusion Apartments, 1000 University Ave. SE, Minneapolis.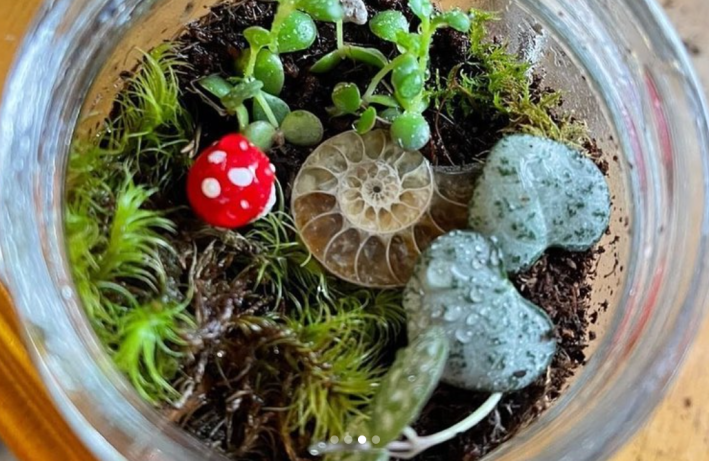 SUNDAY
April Arctic Market
Featuring local makers and beer on tap. Click here to RSVP. Noon to 5 p.m. Lakes & Legends, 1368 Lasalle Ave., Minneapolis.
Northeast Earth Day Clean-up
Help clean up trash around the neighborhood. The morning starts with doughnuts and ends with a free beer. 10 a.m. to 2 p.m. Indeed Brewing Co., 711 15th Ave. NE, Minneapolis. 
Debbie Briggs and Friends
Jazz. 8 p.m. The Dubliner Pub, 2162 University Ave. W., Minneapolis.
Dilly Jam 2022
Meet in the park for a ride to One On One Bicycle Studio. 1 p.m. Loring Park. 1382 Willow St. S., Minneapolis. 
MN Toy Posse: What's Up Posse Sale
Featuring over 75 tables of toys, comic books, games, artist prints, and crafts. 9 a.m. to 3 p.m. Bloomington Knights of Columbus, 1114 American Blvd. W., Minneapolis.
Salsa Sundays
With free lessons with Rene Thompson. 11 a.m. to noon. Midtown Global Market, 920 E. Lake St., Minneapolis.
Boxer Meetup
Drink with dogs. Noon to 10 p.m. Lakes & Legends, 1368 Lasalle Ave., Minneapolis.
American Primitive Guitar Series with Phil Heywood
21+. 3 p.m. 331 Club, 331 13th Ave. NE, Minneapolis.
Game Night
Chris H. stops by with board games. Or bring your own. Noon to 5 p.m. LynLake Brewery, 2934 Lyndale Ave. S., Minneapolis.
Open Mic Night
Music, poetry, comedy, whatever is welcome. Sign up at 4:30 p.m. The Cave at Keg and Case Market, 928 W. 7th St., St. Paul.
Carlaoke
Karaoke with Carla. 8 p.m. White Squirrel Bar, 974 W. Seventh St., St. Paul.