Freeloader Friday is your weekly guide to having fun no matter what your budget looks like. Each week we have a list of 100% free events like gallery parties, music, and films in the park, as well as free admission events like special happy hours, markets, and more.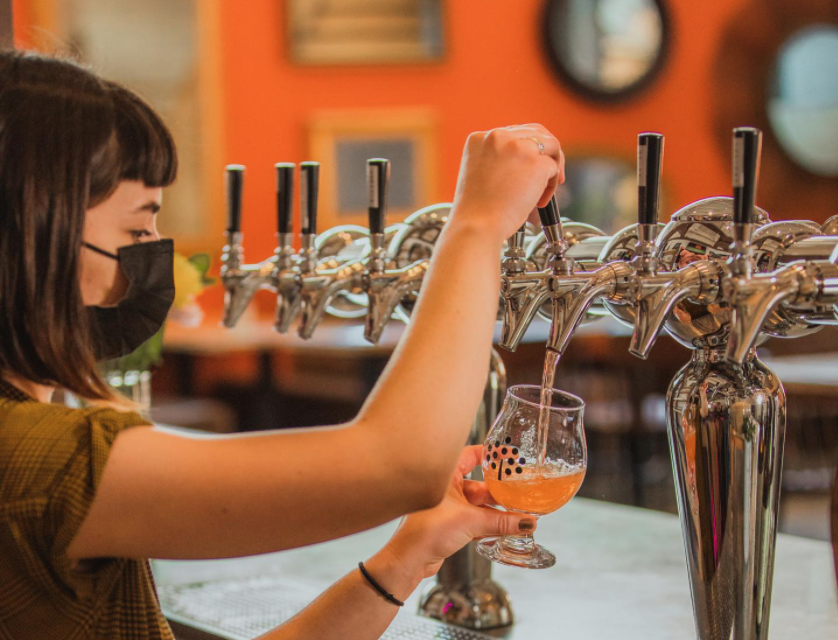 FRIDAY
3rd Anniversary Party
Featuring three days of old and new cider releases, and live music with throwback reggae on vinyl with the Supreme Ruler of Sound (7 p.m. Friday); rock cover band Hurricane Blaze (6:30 p.m. Saturday), and acoustic singer/songwriter Adam Moe (2 p.m. Sunday). Number 12 Cider, 614 N. Fifth St., Minneapolis.
The 99ers, The Bad Companions, Best Meds 
21+. 9:30 p.m. 331 Club, 331 13th Ave. NE, Minneapolis.
West 7th Art Crawl
Featuring open studios, special receptions, and more. Participating venues include the Center for Lost Objects, the Schmidt Artists' Lofts, and Friedli Gallery and Studio. 6-10 p.m. Friday; noon to  8 p.m. Saturday; noon to 5 p.m. Sunday. Artists' Lofts, 900 – 876 West Seventh St., St. Paul.
BOOnion Depot
Featuring a creepy photo op, a tarot card reader, costume contest, spooky crafts, classic Halloween jams, snacks, and screenings of Hocus Pocus and The Nightmare Before Christmas. 5:30 to 10 p.m. Union Depot, 214 Fourth St. E., St. Paul.
The Shining
Bring a blanket or a lawn chair. Dusk. Mears Park, 221 Fifth St. E., St. Paul.
Ingebretsen's Flea Market
The staff of Ingebretsen's curates this Scandinavian-focused flea market. Cash and check only. 9 a.m. to 5 p.m. Friday; 9 a.m. to 4 p.m. Saturday. Walker Community United Methodist Church, 3104 16th Ave. S., Minneapolis.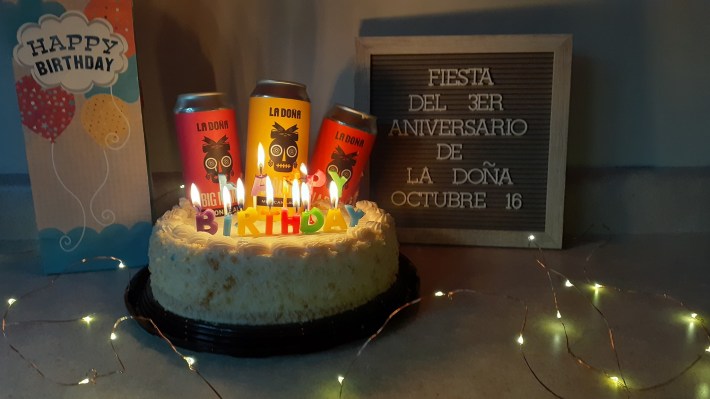 SATURDAY
Third Anniversary Party
Featuring at BIPOC craft vendor market noon to 7 p.m. followed by free salsa bachata with K-Libre24 headlining, merch discounts, food from La Tiendita and Que Tal Street Eats, games, and prizes. Noon to 2 a.m. La Doña Cervecería, 241 Fremont Ave. N., Minneapolis.
Twin Cities Book Festival
Featuring a huge local book fair, author readings, workshops, and other special events. Check here for a complete list of happenings. 10 a.m. to 5 p.m. Minnesota State Fairgrounds, 1265 Snelling Ave. N., St. Paul. 
First Year Anniversary Party
Featuring special menu items and beer releases throughout the day, family-friendly outdoor games, and live music starting at 7 p.m. 2 to 9 p.m. Ineffable Brewing Co., 1905 Cty. Rd. 42 W. #100, Burnsville.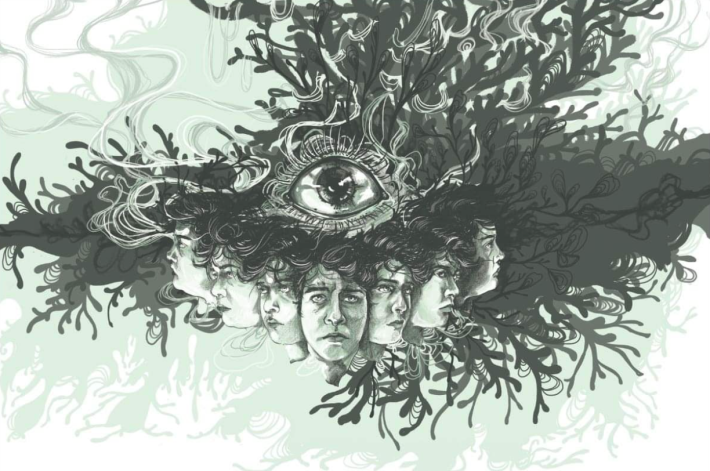 The Amorphous Art Show
Spooky art from over 100 artists from Otherworldly Arts Collective. 4 to 10 p.m. Artspace Jackson Flats, 901 18 1/2 Ave. NE, Minneapolis.
Eat Street Fall Arts Fest
Featuring a visual artists and makers market of local Whittier artists, live mural painting by Juxtaposition Arts, live music by Douala Soul Collective and Red Hot Django Peppers, flamenco dancing by SACHIKO "La Chayí," youth theater activities with Children's Theatre Company, screen printing activities with Minneapolis College of Art and Design, and hands-on arts activities with Minneapolis Institute of Art. Noon to 5 p.m. 2116 Nicollet Ave. S., Minneapolis.
Art Build for #646DropTheCharges Protest
A protest/dance party. 6 p.m. Painter Park, 620 W. 34th St., Minneapolis.
Three Exhibits at Praxis Gallery 
Featuring night photography in "After Dark," color photography in "The Secret Life of Color," and "Children of War," a solo exhibition by Eduardo Moreno Lopez. The opening reception is from 6 to 8 p.m. Praxis Gallery, 2637 27th Ave. S., Minneapolis. 
The Crimson Boys, Butter Boys, Rare Plant Summer Camp
21+. 9:30 p.m. 331 Club, 331 13th Ave. NE, Minneapolis.
The Lair of the White Worm (1988)
It's free, but you'll need to pay $5 to park. 7 p.m. Franconia Sculpture Park, 29836 St. Croix Trail, Shafer.
Orchard Bash
Featuring a special crepes menu, treats for sale from Aamodt's Orchard Market, new cider release Hazy Apple, hot mulled cider, cidery production tours, pickle ball and ping pong games, live music, and s'mores by the bonfire. 10 a.m. to midnight. Minneapolis Cider Company, 701 SE Ninth St., Minneapolis.
Sunset Silent Disco
Featuring special beers and a roller disco silent dance party on the patio hosted by StealtHaus Party. 6 to 9 p.m. Pryes Brewing, 1401 West River Rd. N., Minneapolis.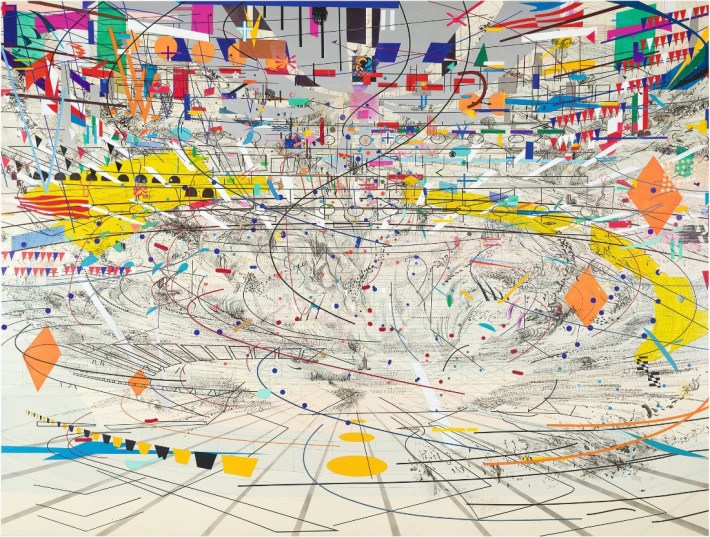 Opening-Day Talk: Julie Mehretu
Celebrate the opening of this midcareer retrospective with a special talk, live in the Walker Cinema. This experience will also be offered as a livestream to watch remotely. Free tickets available at the Main Lobby desk beginning at 3 p.m. Walker Art Center, 725 Vineland Place, Minneapolis.
Split Personality
Solo and collab glasswork work from Jfell and BMFT, play visual artists About One and Tryst Trigger. 21+. 6 to 10 p.m. Legacy Glassworks, 2928 Lyndale Ave. S., Minneapolis.
Shotgun – A 60 Minute Open Mic
Comedy open mic. Midnight. Southern Theater, 1501 S. Washington Ave., Minneapolis.
German Storytelling
Nicholas Pawlowski tells the story Vom Wunderschimmel (The Wonder Horse), from a collection of old fairy tales edited by the Austrian storyteller Helmut Wittmann. Free, but registration is requested. This event is outdoors. Germanic-American Institute, 301 Summit Ave., St. Paul.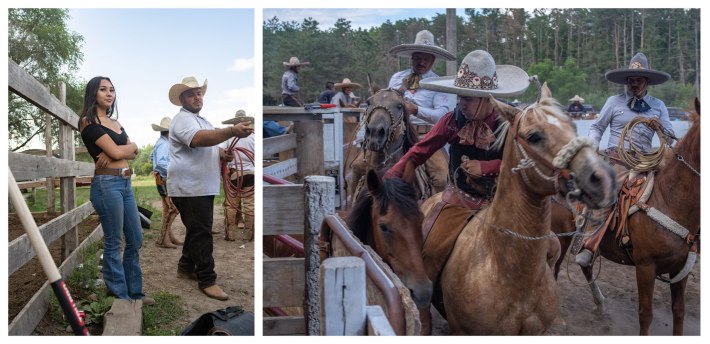 SUNDAY
Latinx in Rural Midwest
Xavier Tavera shares his experiences traveling the rural midwest photographing Latinx communities. 6 to 8 p.m. 213 Front Ave., St. Paul.
Autumn Maker's Mart
Tickets are free but required; click here to RSVP. Noon to 5 p.m. Lakes & Legends, 1368 Lasalle Ave., Minneapolis. 
The Mikkel Factory
5 p.m. 331 Club, 331 13th Ave. NE, Minneapolis.
East Metro Food Truck FunDay
11 a.m. to 7 p.m. Gustavus Adolphus Lutheran Church, 1669 Arcade St., St. Paul.