Freeloader Friday is your weekly guide to having fun no matter what your budget looks like. Each week we have a list of 100% free events like gallery parties, music, and films in the park, as well as free admission events like special happy hours, markets, and more.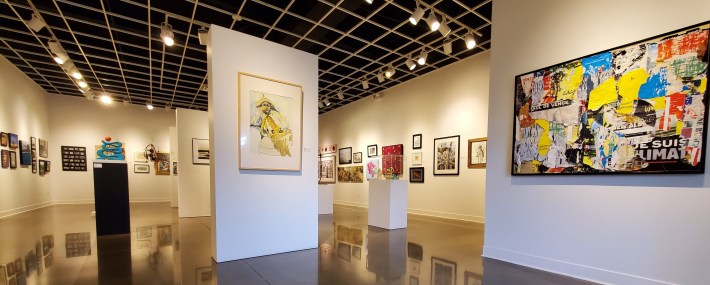 FRIDAY
Spring Members' Nonjuried Exhibition
6-9 p.m. Hopkins Center for the Arts, 1111 Mainstreet, Hopkins.
Adult Game Night
Featuring drunk specials, DJ tunes, and games, including giant Jenga, Uno, Connect 4, dominoes, and more. There's also karaoke every 1st and 3rd Fridays of the month. Hyde Kitchen & Cocktails, 24 University Ave. NE, Minneapolis. 
Kick the Keg Championship
WarPigs Brew Pub will take on the reigning champion, Falling Knife Brewing Co. Both will bring a limited edition cask of speciality beer. The First one tapped wins the match. 6 p.m. Up-Down Minneapolis, 3012 Lyndale Ave. S., Minneapolis. 
Flint Hills Family Festival Pop-Up
Featuring live performances from Siama and Dallas, Los Alegres Bailadores, and Silly Miss Tilly. 5-7 p.m. Midtown Global Market, 920 E. Lake St., Minneapolis.
RuPaul's Drag Race Viewing Party
Hosted by B. Louise. 6:30-8:30 p.m. Black Hart of St. Paul, 1415 University Ave. W., St. Paul.
alina maira, Oklahoma, d'Lakes
21+. 9:30 p.m. 331 Club, 331 13th Ave. NE, Minneapolis.
Friday Night Open Mic
21+. 10 p.m. The Comedy Corner Underground, 1501 S. Washington Ave., Minneapolis.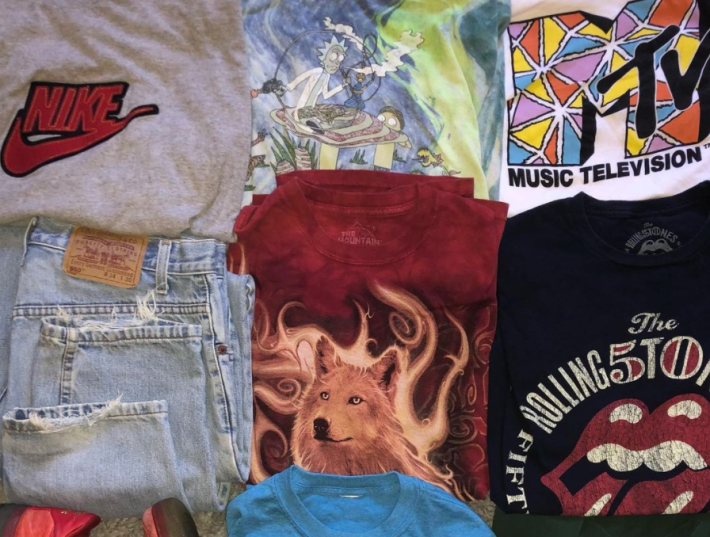 SATURDAY
'80s and '90s Pop-up Clothing Shop
Featuring streetwear, concert tees, and more for men and women from MN Street Vintage, Blue Tuesday Thrift, Moon & Back Vintage, and Mouthful Vintage, as well as custom embroidery from Itokage and pottery from Pots by Lauren. 11 a.m. to 5 p.m. Saturday and Sunday. Blue Door Pub, 1221 SE 8th St., Minneapolis.
The Common Practice, The Floating Perspectives
10 p.m. 331 Club, 331 13th Ave. NE, Minneapolis.
Market Collective MN Makers Market
Featuring 18 local makers who are either BIPOC, queer, or an ally. 3-8:30 p.m. Eastlake Craft Brewery, Midtown Global Market , 920 E. Lake St., Minneapolis. 
Denmark vs. Netherlands
Cheer on the Danish soccer team. 2 p.m. Brit's Pub, 1110 Nicollet Mall, Minneapolis.
Family Tunes with Ben Aaron
Acoustic pop/rock tunes. Noon to 2 p.m. Midtown Global Market, 920 E. Lake St., Minneapolis.
Free Saturday Yoga at Union Depot
Bring a yoga mat, water, and towel if you need them. 9 a.m. Union Depot, 214 Fourth St. E., St. Paul.
Mill City Farmers' Market
With local farmers, artisans, ceramics, giftables, food, and more. 10 a.m. to 1 p.m. Mill City Museum, 704 S. Second St., Minneapolis.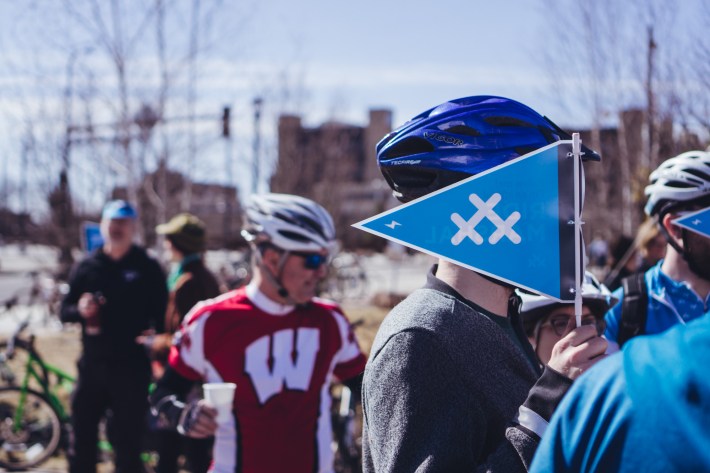 SUNDAY
30 Days of Biking Pre-Ride
The gang gives the route planned for their kick-off ride a test run this week. Noon. Graze Provisions + Libations, 520 N. 4th St., Minneapolis.
Toy Posse March Madness Sale
Over 75 tables offer new and vintage toys, games, crafts, artist prints, comics, and collectibles. 9 a.m. to 3 p.m. 1114 American Blvd. W., Minneapolis.
Galleria Floral Experience with Bachman's Opening Day
Artists take inspirations from sweets shops and candy in this 15-day celebration of flowers. The show runs through April 10 during mall hours. The Galleria, 3510 W. 69th St., Edina.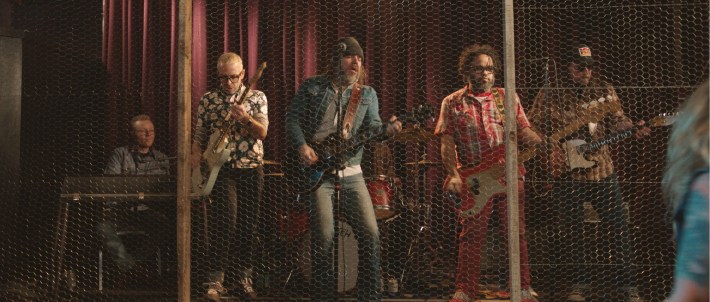 Eleganza Video Premiere 
See the premiere of their new music video, "Down with Me," and listen to their new album, Water Valley High. 3-7 p.m. The Hook and Ladder Theater & Lounge, 3010 Minnehaha Ave., Minneapolis. 
March Arctic Market
Shop from local makers while sipping beer. RSVP is required, you can do so here. Noon to 5 p.m. Lakes & Legends, 1368 Lasalle Ave., Minneapolis.
Folios, Alexander Craig, The Infernos
Rock. 3-7 p.m. Caydence Records, 900 Payne Ave., St. Paul.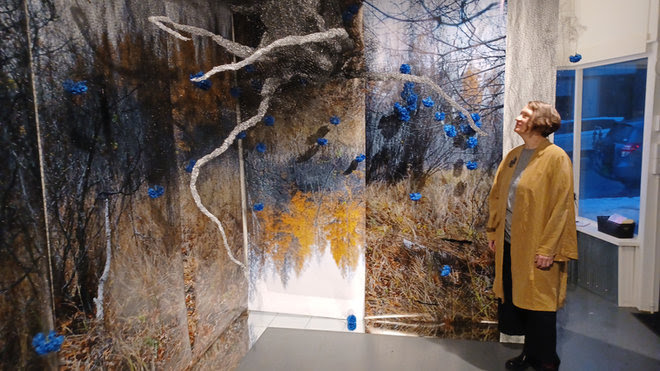 Bogs & Other Thin Places
Part of Rebecca Krinke's "Anomaly" gallery show, this salon talk features conversations with experts and the artist. 2 p.m. Rosalux Gallery, 315 W. 48th St., Minneapolis. 
Heat Dome 
With Ryan of Trampled and Adam of Corpse Reviver. 21+. 3 p.m. 331 Club, 331 13th Ave. NE, Minneapolis.
Game Night
Chris H. is stopping by with board games. Or bring your own. Noon to 5 p.m. LynLake Brewery, 2934 Lyndale Ave. S., Minneapolis.
Open Mic Night
Music, poetry, comedy, whatever is welcome. Sign up at 4:30 p.m. The Cave at Keg and Case Market, 928 W. 7th St., St. Paul.
Carlaoke
Karaoke with Carla. 8 p.m. White Squirrel Bar, 974 W. Seventh St., St. Paul.