Freeloader Friday is your weekly guide to having fun no matter what your budget looks like. Each week we have a list of 100% free events like gallery parties, music, and films in the park, as well as free admission events like special happy hours, markets, and more.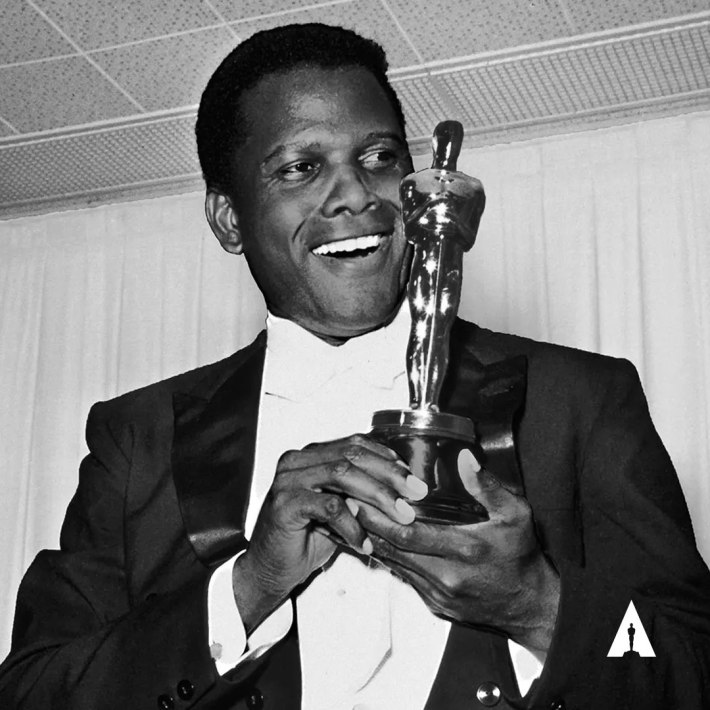 FRIDAY
Animales Pop-Up
Get a taste of new eats coming to Animales this spring and summer. 4-8 p.m. Bauhaus Brew Labs, 1315 Tyler St. NE, Minneapolis.
Oscar Trivia
The game will be played via Trivia Mafia's online play with a live host asking the questions. 6:30-8:30 p.m. LynLake Brewery, 2934 Lyndale Ave. S., Minneapolis.
Women's Work
Group show features pieces from Alison Price, Brenda Litman, Polly Norman, Kathleen Kvern, and Jeannine Kitzhaber. 5-7:30 p.m. Aloft Minneapolis, 900 Washington Ave. S., Minneapolis.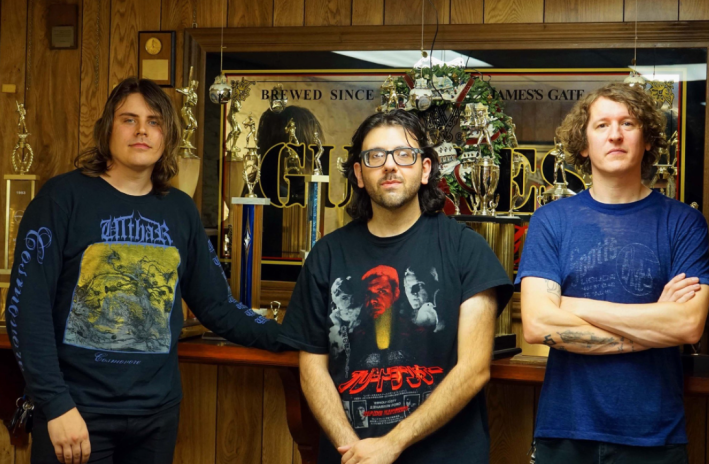 Another Heaven, Blood Cookie, TV Moms, Killed by Clapton
21+. 9:30 p.m. 331 Club, 331 13th Ave. NE, Minneapolis.
Hot Pastrami
8 p.m. Schooner Tavern, 2901 27th Ave. S., Minneapolis.
RuPaul's Drag Race Viewing Party
Hosted by B. Louise. 6:30-8:30 p.m. Black Hart of St. Paul, 1415 University Ave. W., St. Paul.
Friday Night Open Mic
21+. 10 p.m. The Comedy Corner Underground, 1501 S. Washington Ave., Minneapolis.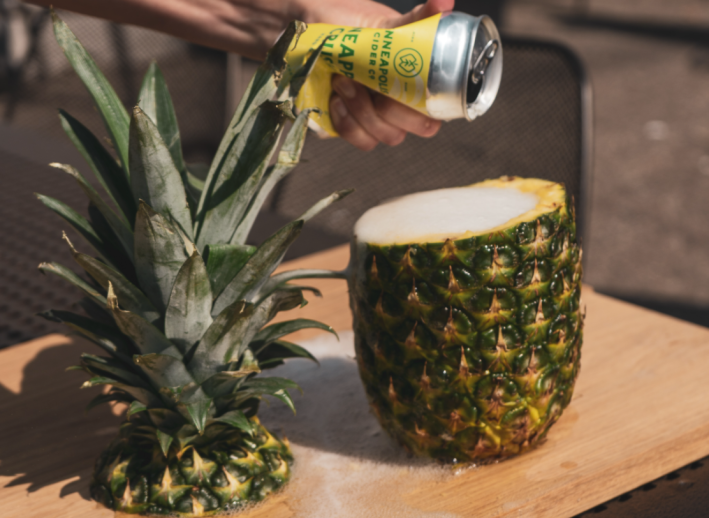 SATURDAY
Escape the Winter Party
Last weekend's snow-dump really killed any hope for spring-like weather anytime soon. However, that doesn't mean you can't enjoy tropical vibes this weekend at Minneapolis Cider Company. They'll be celebrating the pineapple, a decidedly summertime fruit. A pineapple cider will be on tap, crepes and galettes will be served with Hawaiian sausage and pineapple sauce, and there'll be pineapple bowling. You'll also be able to order up a variety of tropical cocktails, if pineapple is not your thing. Other fun includes a hula hoop contest and tunes from the Pan-Handlers Steel Drum Band. Tropical attire is also encouraged, but be sure to wear a winter coat, too. It's still cold as fuck outside. Free. 10 a.m. to midnight. Minneapolis Cider Company, 701 SE Ninth St., Minneapolis. 
Taproom 10-Year Anniversary
Fun fact: Fulton was the first taproom to open in Minneapolis. Now think about how many taprooms are in the North Loop alone in 2022. (Off the top of my head, I can name five: Modist, InBound, First Draft, Number 12, Freehouse.) So dang, Fulton was ahead of a massive trend in the Twin Cities. This weekend, they'll be celebrating 10 years of pint drinking in the neighborhood. On tap will be a variety of classic brews, as well as some special infusions for the occasion. There will be merch giveaways all day; each time you buy a drink you'll be given a ticket upping your chance of winning. Live music will include jams from Russ Parrish at 3 p.m. and the Dead Century at 8 p.m. Free. Noon to 10 p.m. Fulton Taproom, 414 6th Ave. N., Minneapolis. 
St. Paddy's Day Street Party
With live music, Irish dancers, food, and a beer garden. 2-10 p.m. Boathouse Brothers Brewing Co., 16211 Main Ave. SE, Prior Lake.
Second Saturday
Live Irish tunes. 7-11 p.m. Merlin's Rest Pub, 3601 E. Lake St., Minneapolis.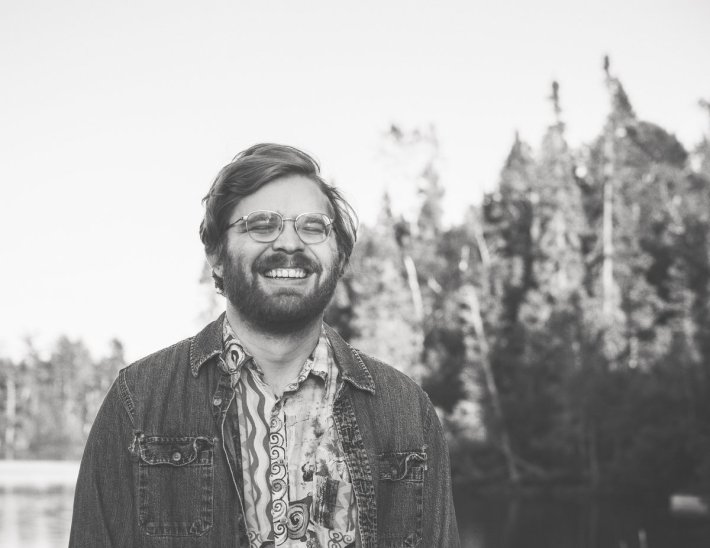 With Aros E-V, Midera. 3-5 p.m. 331 Club, 331 13th Ave. NE, Minneapolis.
Johnny Sincerely, Whiskey Monday
10 p.m. 331 Club, 331 13th Ave. NE, Minneapolis.
Loser Magnet, Snowshoe, Sapiosexual Moodlight
Indie, grunge, post punk. 8 p.m. White Squirrel Bar, 974 W. Seventh St., St. Paul.
Dan Rumsey & Backbeat Harris
Noon. Midtown Global Market, 920 E. Lake St., Minneapolis.
Free Saturday Yoga at Union Depot
Bring a yoga mat, water, and towel if you need them. 9 a.m. Union Depot, 214 Fourth St. E., St. Paul.
Mill City Farmers' Market
With local farmers, artisans, ceramics, giftables, food, and more. 10 a.m. to 1 p.m. Mill City Museum, 704 S. Second St., Minneapolis.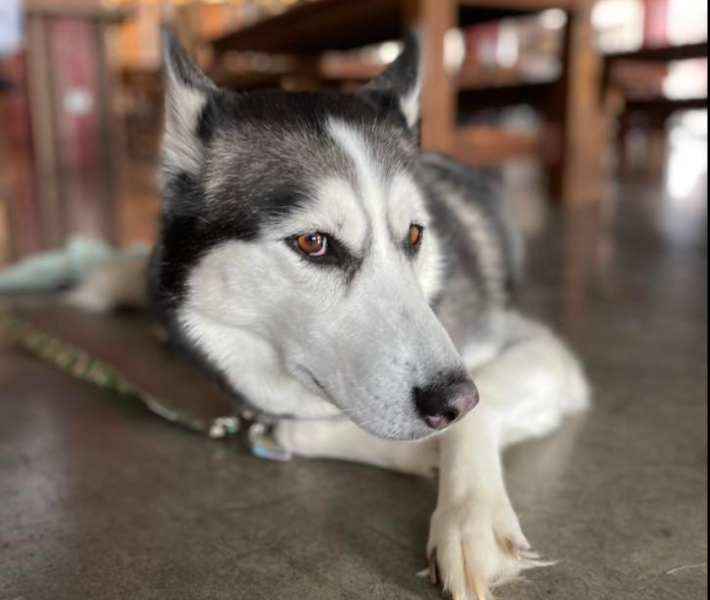 SUNDAY
Husky Meetup
Dog party! There will also be a food truck and beer (ask for a dog treat at the bar). 3-10 p.m. Lakes & Legends, 1368 Lasalle Ave., Minneapolis.
Sensory Friendly Sunday
This monthly event is designed for kids, teens, and adults with sensory processing differences, autism spectrum disorder, or developmental disabilities. The galleries will be closed to the general public, and there will be quiet spaces, fidgets, and sunglasses available. It's free; but you'll need to sign up at the Walker to reserve a time. 8 to 11 a.m. Walker Art Center, 725 Vineland Place, Minneapolis.
Antique/Vintage/Makers' Market
9 a.m. to 3 p.m. KC Hall, 2421 Fourth Ave., Anoka.
Spiritualism/Spirituality
Part of Rebecca Krinke's "Anomaly" gallery show, this salon talk features conversations with experts and the artist. 2 p.m. Rosalux Gallery, 315 W. 48th St., Minneapolis. 
Minnesota United vs. New York Red Bulls
6 p.m. Brit's Pub, 1110 Nicollet Mall, Minneapolis.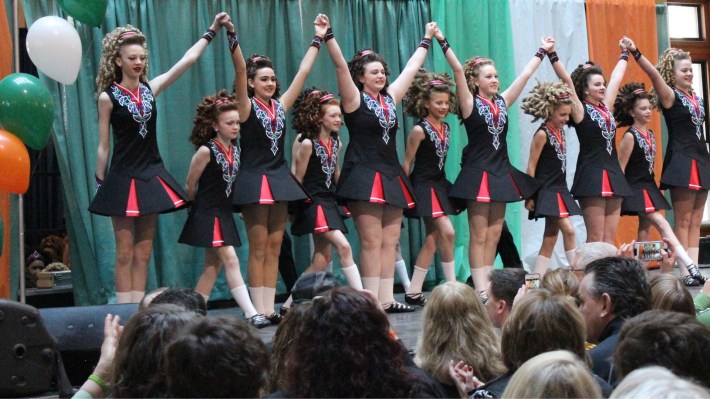 Sundays at Landmark: An Irish Day of Dance
Featuring dance, music, performances, and vendors. Produced by the Irish Music and Dance Association.11 a.m. to 5 p.m. Landmark Center, 75 Fifth St. W., St. Paul.
Game Night
Some guy named Chris H. is stopping by with board games. Or bring your own. Noon to 5 p.m. LynLake Brewery, 2934 Lyndale Ave. S., Minneapolis.
Open Mic Night
Music, poetry, comedy, whatever is welcome. Sign up at 4:30 p.m. The Cave at Keg and Case Market, 928 W. 7th St., St. Paul.