Freeloader Friday is your weekly guide to having fun no matter what your budget looks like. Each week we have a list of 100% free events like gallery parties, music, and films in the park, as well as free admission events like special happy hours, markets, and more.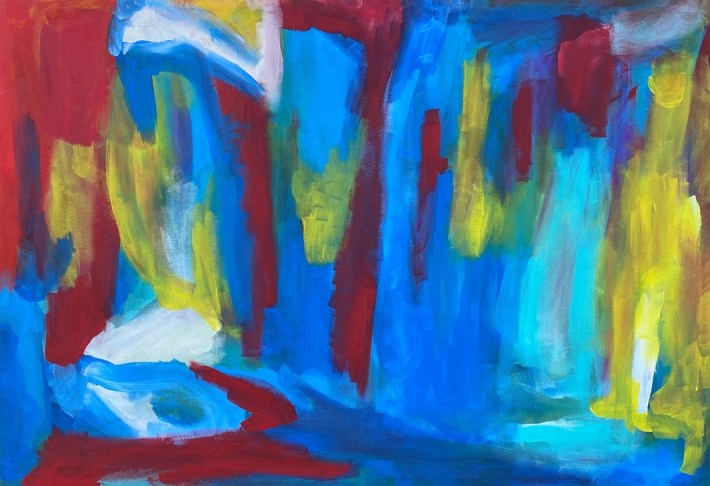 FRIDAY
Rainbow-ish
Artists Danielle Day, Deja Day, Dede Decker, Ryan Suckow, and Lucas Williams celebrate rainbows as a symbol of hope. Tonight's closing party is from 6-8 p.m. Fresh Eye Gallery, 4238 Nicollet Ave. S., Minneapolis.
Twin Cities New Wave Day
DJ sers celebrate 24 hours of New Wave tunes on KFAI. 4 p.m. to midnight. Falling Knife Brewing Company, 783 Harding St. NE, Minneapolis.
Grunge Unplugged
7 p.m. LTD Brewing Co., 8 8th Ave. N., Hopkins. 
The Promised Land: How Do We Change This
Featuring work by Andrew Moore in collaboration with Amm-ra Seka. 6-8 p.m. NE Sculpture, Casket Arts Building, 1720 NE Madison St., Minneapolis.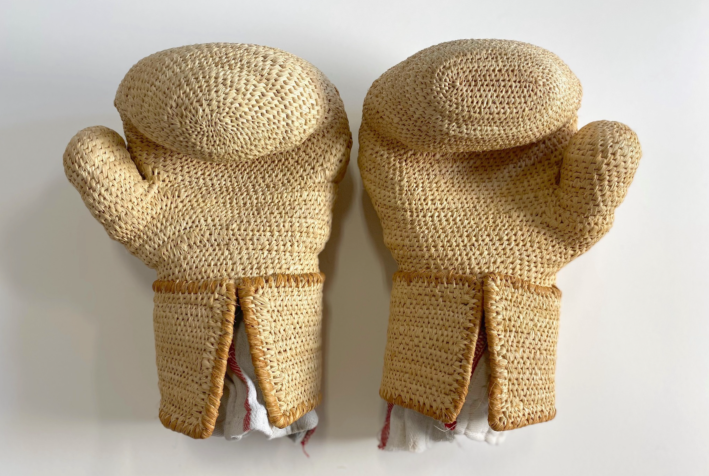 Carriers for Posterity 
Artists explore family histories and futures. There will be a gallery reception and artists' talk. 6-9 p.m. Law Warschaw Gallery, 130 S. Macalester St., St. Paul.
Panther Ray, The Magic Castles, Muun Bato
21+. 9:30 p.m. 331 Club, 331 13th Ave. NE, Minneapolis.
RuPaul's Drag Race Viewing Party
Hosted by B. Louise. 6:30-8:30 p.m. Black Hart of St. Paul, 1415 University Ave. W., St. Paul.
Friday Night Open Mic
21+. 10 p.m. The Comedy Corner Underground, 1501 S. Washington Ave., Minneapolis.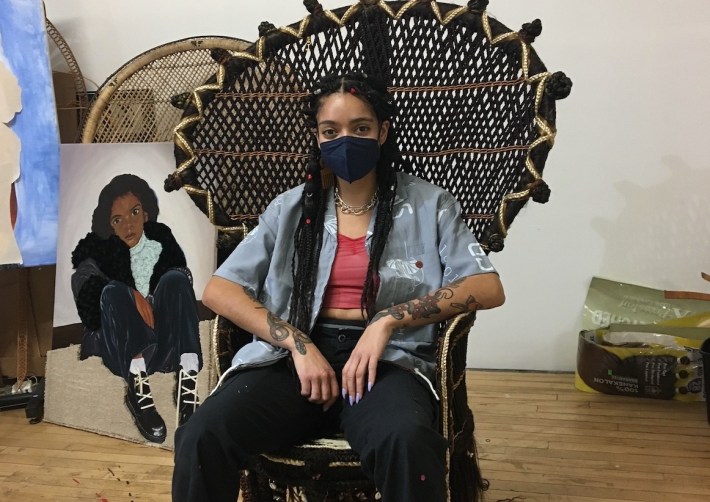 SATURDAY
Winter into Spring
Group show features work by John Fleischer, Hannah Lee Hall, Maiya Lea Hartman, Sarah Nicole, Erin Smith. 7-10 p.m. HAIR+NAILS, 2222 1⁄2 E. 35th St., Minneapolis.
The Foxgloves and Friends
An (early) celebration of International Women's Day. With Katy Vernon and Laura Hugo. 5-9 p.m. Sociable Cider Werks, 1500 Fillmore St. NE, Minneapolis.
Spring MRKT
Shop local art, clothing, handmade jewelry, and gifts. Noon to 6 p.m. Utepils Brewing, 225 Thomas Ave. N., Minneapolis.
Twin Cities Record Show
Shop for 45 RPM records, CDs, and music memorabilia. Noon to 4 p.m. Able Seedhouse, 1121 Quincy St. NE, Minneapolis.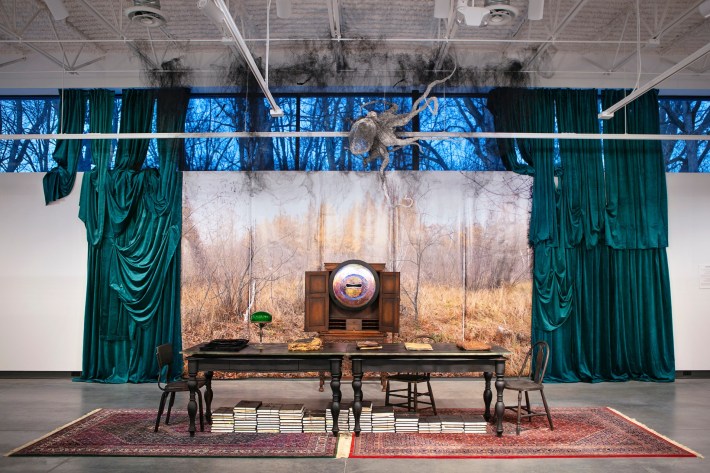 Rebecca Krinke: Anomaly
Local artist Rebecca Krinke works in unusual mediums, merging everyday spaces (bedrooms, offices, living rooms) with natural environments (swamps, forests, beaches) that evolve over time. These elements often appear to her in dreams that are filled with symbolism, anxieties, and ever-changing states of being. This time, she brings the bog ecosystem to the library, a mashup that should lead to some interesting weekly chats in the Rosalux Gallery. You can check out her new work at the public reception on Saturday, March 5, from 6 to 9 p.m., followed by weekly 2 p.m. salon talks with guest experts. Topics include"Spiritualism/Spirituality" (March 13), "Octopus Consciousness" (March 20), and "Bogs & Other Thin Places" (March 27). Rosalux Gallery, 315 W. 48th St., Minneapolis. Through March 27—Jessica Armbruster
Fire & Ice Winter Extra-Vaganza
At Bauhaus's indoor/outdoor Winter Extra-Vaganza, the beer poking goes from 2-6 p.m., but the fun starts at noon, when 612 Sauna Society invites you to get a little sweaty. They'll have fire pits roaring to keep you warm outside. Inside, Luke Warm and the Cool Hands and DJ Mark Schwandt will be heating things up. And if you get hungry, Potter's Pasties will be patio-side with the hearty hand pies your beer-soaked stomach craves. Find the full schedule and additional info here. Free. Noon to 11 p.m. Bauhaus Brew Labs, 1315 Tyler St. NE, Minneapolis.—Em Cassel
Bierstahlen Festival
Featuring the release of Doppelbock, "bierstahlen" (a.k.a. beer sticking). Noon to 4 p.m. Waldmann Brewery, 445 Smith Ave. N., St. Paul.
Battery Eyes (record release), Lutheran Heat, Baltic Avenue Neighborhood Watch, Tim Schumann (of Loss Leader)
Rock/punk rock. 10 p.m. 331 Club, 331 13th Ave. NE, Minneapolis.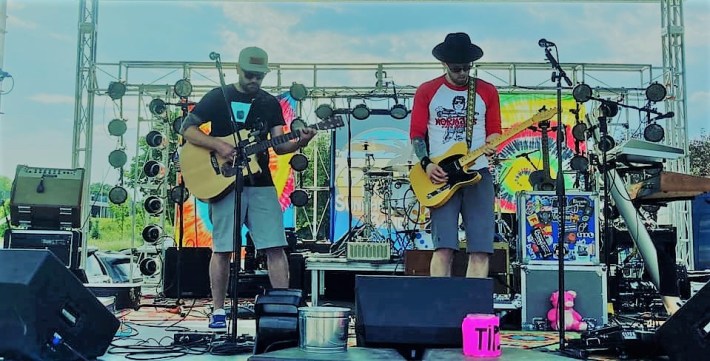 Run Lucy Run
7 p.m. Wicked Wort Brewing Co., 4265 W. Broadway Ave., Robbinsdale.
Free First Saturday: Kids' Film Fair 2022
Explore the galleries and watch family-friendly short films from around the world. 10 a.m. to 3 p.m. Walker Art Center, 725 Vineland Place, Minneapolis.
Free Saturday Yoga at Union Depot
Bring a yoga mat, water, and towel if you need them. 9 a.m. Union Depot, 214 Fourth St. E., St. Paul.
Mill City Farmers' Market
With local farmers, artisans, ceramics, giftables, food, and more. 10 a.m. to 1 p.m. Mill City Museum, 704 S. Second St., Minneapolis.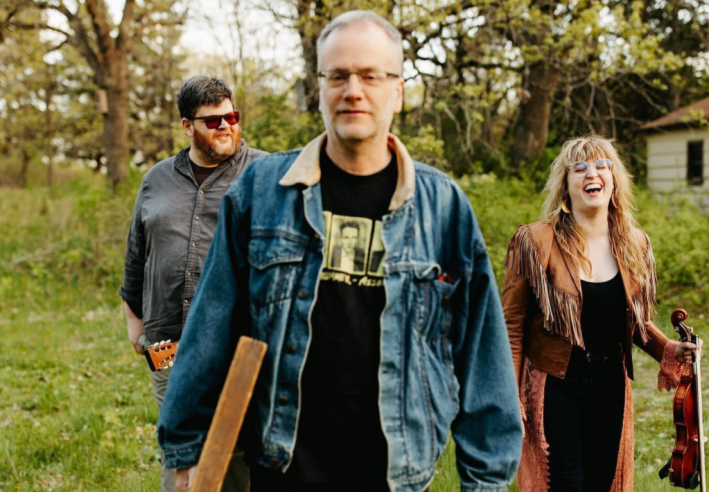 SUNDAY
Corpse Reviver
21+. 3 p.m. 331 Club, 331 13th Ave. NE, Minneapolis.
Game Night
Some guy named Chris H. is stopping by with board games. Or bring your own. Noon to 5 p.m. LynLake Brewery, 2934 Lyndale Ave. S., Minneapolis.
Open Mic Night
Music, poetry, comedy, whatever is welcome. Sign up at 4:30 p.m. The Cave at Keg and Case Market, 928 W. 7th St., St. Paul.
Folios, Partial Traces 
8 p.m. White Squirrel Bar, 974 W. Seventh St., St. Paul.
Standup Sundays
Hosted by Grant Winkels and Courtney Baka. 7:30 p.m. Fair State Brewing Cooperative, 2506 Central Ave. NE, Minneapolis.