I respect people who commit to Dry January. What I don't respect is people who act like doing so is an affront to the beer industry.
You don't have any moral obligation to support local breweries, in January or any other month. If you choose to abstain for the first month of the year, that shouldn't be interpreted as an existential threat to the industry. And yet… I'm not participating.
There's just too much to be excited about this month. Between the leftovers from December and the new beers joining the fray, I'd have too much FOMO to sit this one out. If you're along with me, these are the beers you should be buying.
Wabasha Horror Frost
White Stout, 5.8% ABV, 39 IBU
"Horror frost" is a good way to describe the last weeks of 2022. The snow, cold, and gales all made the Twin Cities feel more like a remote Antarctic research base than a habitable American metropolis. It was perfect timing for St. Paul's Wabasha Brewing to bring back their winter seasonal Horror Frost, a creamy White Stout fortified with white chocolate. Silky and golden, it'll line your blood without sinking you into a snowbank. More white stouts, please. Fewer metamorphosing aliens.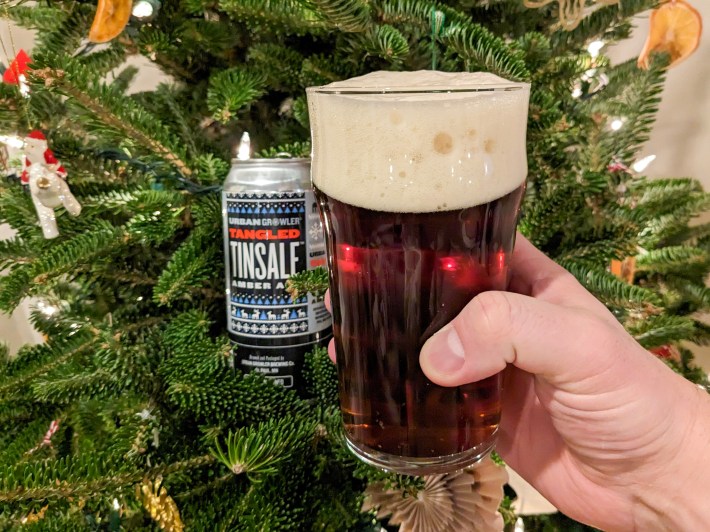 Urban Growler Tangled Tinsale
Amber Ale, 6.8% ABV, 50 IBU
Is your Christmas tree still up? Strings of bulbs still nailed to your gutters? Well then it's not too late to indulge in Urban Growler's Amber Ale Tangled Tinsale. The St. Paul brewery uses a combination of Nugget, Cascade, and Crystal hops along with seven different malts to create a lightly spicy, resinous, malt-forward seasonal. Tangled Tinsale might feel like it's a little late for the season, but what better comedown for a Yuletide hangover? Chuck the fir and replace it with a four pack of this boreal sipper.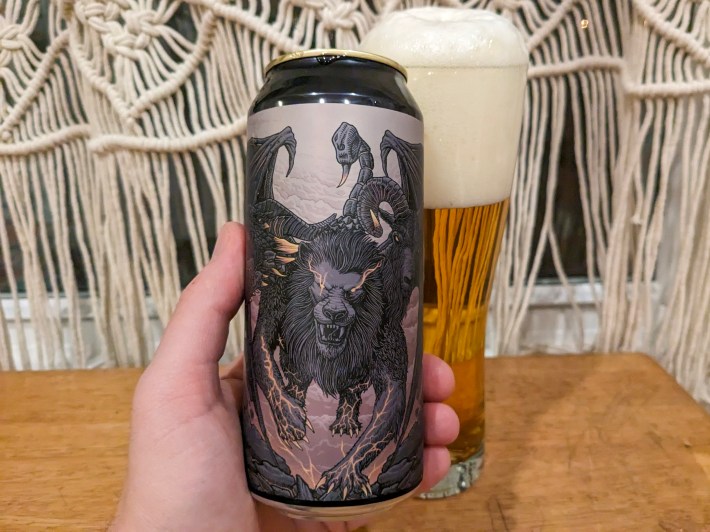 Falling Knife Double Freischütz
Imperial Pilsner, 8% ABV, n/a IBU
Freischütz has long proven that Falling Knife has more in their quiver than just hazy IPAs. The crisp Bohemian pilsner has been a favorite of mine over the brewery's three years in Northeast. This winter, they amplified the recipe, cranking the ABV up to an imperial 8%. Even with the extra booze, Double Freischütz still drinks clean and brisk, just with a deep layer of malty—almost bourbon-esque—burn beneath it all. A navy-strength Pils to fortify you for the calendar's coldest month.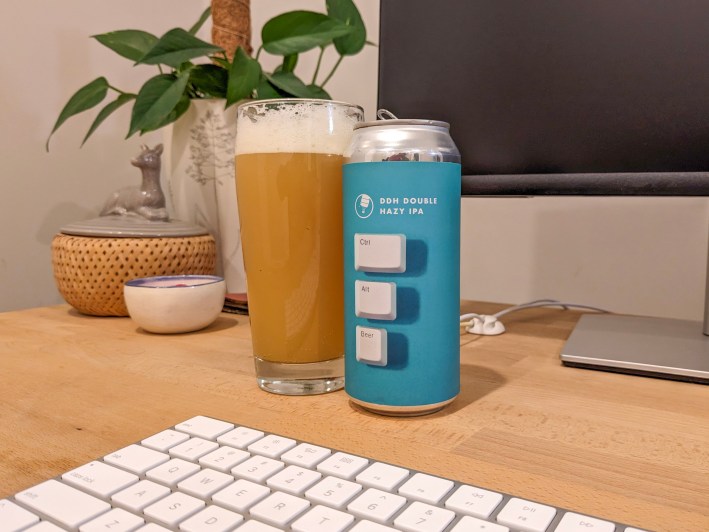 Insight Ctrl + Alt + Beer
Double Hazy IPA, 8.8% ABV, n/a IBU
Do you, like me, spend all fucking day in the tepid glow of a monitor, typing out decreasingly meaningful strings of letters and numbers? If so, you need the kind of external reward that your employment could never provide. I'm talkin' bushels of hops thrown into the body of a Hazy Boi. I'm talkin' Talus, Strata, Mosaic, and Amarillo battling it out for the squishiest, juiciest hop in the kettle. I'm talkin' Insight's new DDH IPA Ctrl + Alt + Beer, ambrosia for the weekday warrior, the first IPA you should reach for after to cleanse the indignity of nine hours of back-to-back meetings.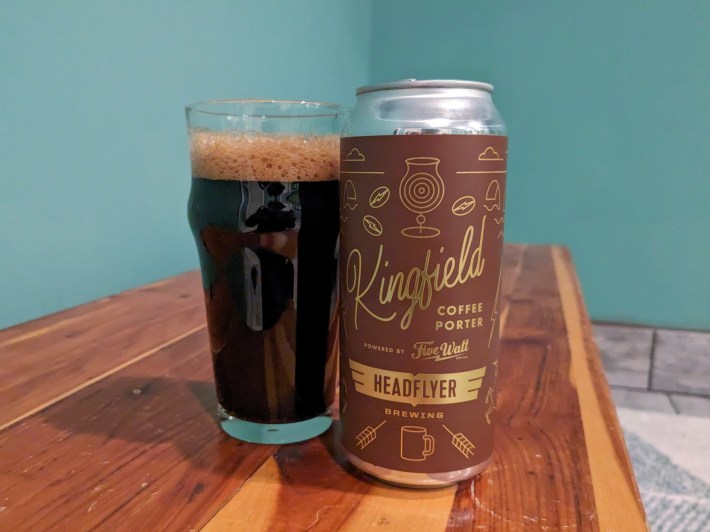 Headflyer Kingfield
Coffee Porter, 5.8% ABV, 28 IBU
Headflyer's Northeast taproom abuts one of Five Watt's four locations, but the elevated coffee shop's roots have always been in Kingfield. I don't live in Kingfield (I'm a writer, so I can't afford it), but I live close, and I've always appreciated Five Watt's cocktailian approach to morning Joe. Kingfield, Headflyer's collaboration with Five Watt, mimics this founding approach deftly, blending cold press, milk, sugar, sea salt, and vanilla beans into what would otherwise be your basic roasty Porter. Kingfield drinks like a cold press latte, equally bitter and rich, with a fluffy body and lots of sweetness. If you order macchiatos with your bagel, this is a beer you'll want to stock for an afternoon pick-me-up.