Welcome to Event Horizon, your weekly roundup of recommended things to do. This week the holidays are in full swing with festive movies, bar crawls, and artists' markets.
TUESDAY 12.7
Caroline Polachek
First Avenue
Caroline Polachek was still half of the synthy Apple-ad pop duo Chairlift when she caught the attention of Beyoncé in 2013; she contributed to a track on the R&B queen's surprise self-titled album and embarked on a solo career a few years later. If Chairlift's music was a little too genteel and scattered stylistically, Polachek found both focus and friction going solo by working with a pair of futurist producers in the glossy, garish electro pop style known as PC Music: A.G. Cook and especially Danny L Harle. She's also collaborated with adventurous pop stars like Christine and the Queens and Charli XCX. Her 2019 solo debut, Pang, is dominated by the brilliantly titled single "So Hot You're Hurting My Feelings." Her latest, "Bunny Is a Rider," suggests a promising next stage. With Oklou. 18+. $23. 8 p.m. 701 First Ave. N., Minneapolis. More info here.—Keith Harris
Wiki and Navy Blue
7th St Entry
"Nothing in this city's sacred," Wiki says of his native New York, whose grimier side gets the spotlight on his latest album, Half God. Whether calling out gentrifiers, sweet-talking his girl, or just getting by, the 27-year-old Irish/Puerto Rican rapper's gruff cadence reminds me a little of Canibus, if you're old enough for that comparison to mean anything and open-minded enough not to be put off by it. He rhymes over a suitable set of claustrophobic loops on the new album, often constructed from piano, sometimes augmented by lush strings, all produced by Navy Blue. That's the nom de rap of skateboarder/model Sage Elsesser, who shares the bill tonight; Navy Blue dropped two great albums in 2020 and followed up this summer with the no-nonsense Navy's Reprise. This is the new sound of the New York underground, very much in the tradition but never retro. 18+. $18/$20. 8 p.m. 701 First Ave. N., Minneapolis. More info here.—Keith Harris
THURSDAY 12.9
Mary Lattimore 
Icehouse
An experimental harpist, Lattimore is the sort of artist whose fans insist that her music can "delicately illuminate what feels like the full complexity of being," but don't hold that nonsense against her. Her ambient minimalism depends on layered patterns of plucked strings and synthesized tones, often in the presence of notably un-celestial electric guitars—Neil Halstead of shoegaze veterans Slowdive produced last years' Silver Ladders, her most realized album. She followed that up with this year with Collected Pieces II, a sharp if uneven overview of the many directions her muse leads her. With its commitment to the experimental, improvisational, and eclectic, Icehouse is the perfect local venue for Lattimore. With Walt McClements. 21+. $25. 8 p.m. 2528 Nicollet Ave., Minneapolis. More info here.—Keith Harris
It's Disco, Cowgirl!
Eagles #34
We've heard of Studio 54, but Eagles 34? That's right folks—this Thursday, Minneapolis bagel company Bagel Taïm is bringing disco and country to the Eagles Club. They've had a stretch of bad luck with equipment recently, and this fundraiser will help 'em get back on track after shelling out for a new bagel machine. Come catch Redwing Blackbird ("America's greatest regional country band") plus sets from DJs Nola and Sasha B. Ware, who will be spinning disco, honkytonk, and country tunes all night long. Yee—and we cannot stress this enough—haw. 21+. $10 ("or more if you're feeling it!"). 8 p.m. 2507 E. 25th St., Minneapolis. More info here. —Em Cassel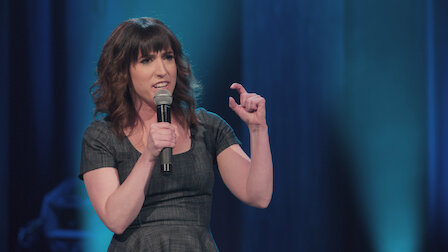 FRIDAY 12.10
Kate Willett 
Comedy Corner Underground 
Cheerful and engaging onstage, Willett disarms audiences before leveling 'em with raunchy, dark punchlines. It's working for her: The NYC-based comic has racked up a war chest of accolades over the past few years, including a Netflix special and Colbert appearance. Willett is also a hilarious writer who explores dating dirtbag leftists (this year's memoir Dirtbag Anthropology) and even losing them (last year's heartbreaking Elle essay). Her lefty political podcast, Reply Guys, is a welcome reprieve from the onslaught of similar brocialist ones. Opening is local Ellie Hino, a longtime Brave New Workshop cast member. $12. 8 p.m. Friday and Saturday; 10 p.m. Saturday. 501 S. Washington Ave., Minneapolis. More info here.—Jay Boller
Emo Nite LA
The Fine Line
Look, millennials. I saw your Spotify wrapped playlists last week, and I know our whole generation is doing an emo backslide. Sugar, we're absolutely going down—so just stop pretending you ever wanted to take My Chemical Romance out of heavy rotation and get ready to scream along to "A Taste of Ink" and "Cute Without the 'E' (Cut from the Team)" when Emo Nite LA returns to the Fine Line this weekend. With special guest DJ William Beckett of The Academy Is… (That's it. That's the end of the blurb. The band name ends in an ellipses, remember?) 18+. $16-$31. 9 p.m. 318 N. First Ave., Minneapolis. More info here. —Em Cassel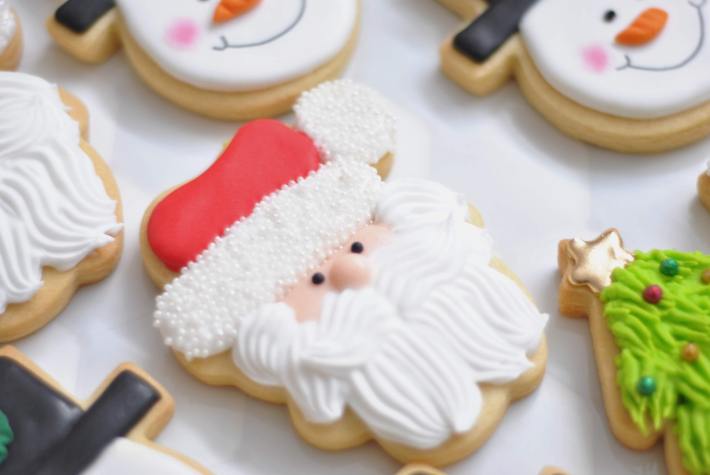 SATURDAY 12.11
Holiday Bake Sale
Union Depot
Sugar does a lot of heavy lifting during the holidays. And while most people love a sweet treat, not everyone can bake. Enter the Holiday Bake Sale at Union Depot, an annual event featuring cookies, cakes, and other things you should never try to make at home if baking is not your thing. There will be over 30 businesses sampling and selling their goods, which include macarons, marshmallows, bundt cakes, and chocolates. Shop local for easy gifting or keep all those sweets to yourself. Free. Noon to 5 p.m. 214 Fourth St. E., St. Paul. –Jessica Armbruster
6th Anniversary Party
Lakes & Legends
Loring Park-neighborhood brew pub Lakes & Legends is turning six this weekend. That's no small feat when you consider that two of those years–roughly a third of its existence–has been during the plague. To celebrate, the gang is hosting a mostly chill multi-day happening filled with unusual brews. Festivities kick off at noon on Saturday, when the ubiquitous Minneapolis Craft Market stops by for pop-up shopping 'til 5 p.m. (bring your vax card or a negative COVID test). In the evening, special Prince-themed beer will be released on the hour, starting with 1999 (aged in a bourbon barrel) and Funky Prince (a sour) at 6 p.m., followed by the Christmas-y sounding Raisin Heck (barrel-aged brew with raisins and cinnamon) at 7 p.m. and Fresh Prince (vanilla bean, cinnamon, and maple syrup) at 8 p.m. On Sunday, guests who show up in an ugly sweater will receive $1 off their pint. Free. Noon to 10 p.m. 1368 Lasalle Ave., Minneapolis. –Jessica Armbruster