Freeloader Friday is your weekly guide to having fun no matter what your budget looks like. Each week we have a list of 100% free events like gallery parties, music, and films in the park, as well as free admission events like special happy hours, markets, and more.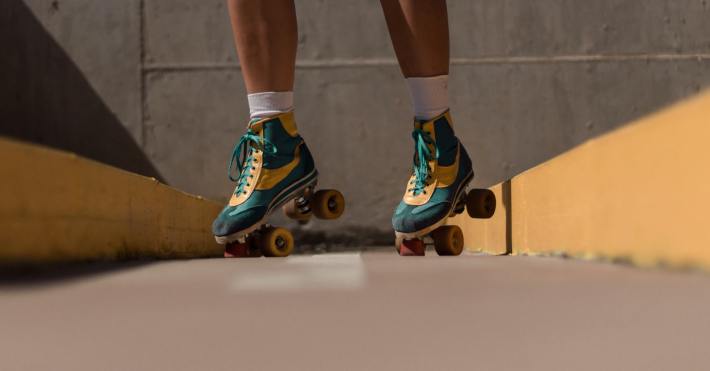 FRIDAY
Roller Disco at Rice Park
Bring your own skates and go nuts. There will also be a cash bar, food trucks, and tunes from DJ Lemonade. 5:30 to 7:30 p.m. Rice Park, 109 W. Fourth St., St. Paul.
Gasthof's Oktoberfest at Fulton NE
This two-day celebration features special beers on tap, food trucks, a live screen printing on Friday, games, and more. The Bill Koncar Band and the SG Edelweiss-St.Paul Bavarian dancers take the stage Friday, and Saturday's offerings include Artcrank's bike-themed poster art and music by Monica LaPlante (scroll down for more details). 4 to 10 p.m. Friday; 1 to 10 p.m. Saturday. Fulton Brewing Production Site, 2540 2nd St. NE Minneapolis.
Red Hot Fridays & Red Hot Shots
In the "before COVID" times, Red Hot Art was a yearly two-day event. Mid-pandemic, this fest has actually expanded, becoming a monthly series showcasing artists and offering services to the community. This month's installment will feature tasty eats (La Tortilla Food Truck, Red Wolf Chai), and tunes and entertainment will be provided by Beverly Tipton Hammond. There will be an artists' market; makers include jewelry, zines, books, and other artsy oddities. Added bonus: Red Hot Arts will also host Red Hot Shots. So if you are in need of a vaccine you can not only score one for free here (administered by Black Nurses Rock), but they will also give you cash and vouchers that can be used on the food vendors tonight. Family Tree and North Point Health will also be here for info and HIV testing onsite. 4 to 8 p.m. Stevens Square Park, 1801 Stevens Ave. S., Minneapolis. —Jessica Armbruster
Is This Thing On?, Andy Ulseth, Jeff
21+. 9:30 p.m. 331 Club, 331 13th Ave. NE, Minneapolis.
Of the Orchard Band
6:30 p.m. Number 12 Cider, 614 N. Fifth St., Minneapolis.
Church Garage Sale: God's Dollar Store
Shop for a variety of items starting at $1. Find more details, including info on donating here. 8 a.m. to 6 p.m. Friday; 8 a.m. to noon Saturday. Maple Grove Lutheran Church, 9251 Elm Creek Blvd., Maple Grove.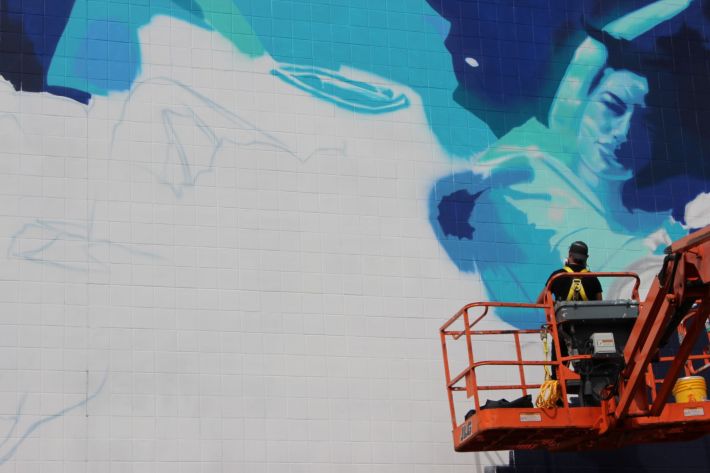 SATURDAY
Chroma Zone Mural and Art Festival
This ongoing mural creation series closes for the year with a handful of events scheduled for Saturday. This includes guided mural tours via bike at 9 a.m. and noon starting at Dogwood Coffee (825 Carleton St., St. Paul), or pick up a mural map from 5 to 7 p.m. at the Chroma Zone booth (2299 W. Territorial Rd., St. Paul) and take your own tour. At 7 p.m. folks can check out Celestial Embodiment, an event led by Missy Whiteman featuring video projection, a live score, Indigenous dancing, hip-hop, and spoken word (find it at 840 N. Hampden Ave., St. Paul). 
Star Trek Bar Crawl Presents: Encounter at 331
Come as you are… from another galaxy. With music from Fistful of Datas and Juan Keyai. 21+. 9:30 p.m. 331 Club, 331 13th Ave. NE, Minneapolis.
Tabletop Market Fall 2021
Tabletop gaming is one of the most versatile activities you can get into. It can be wholesome, teaching simple lessons to children. When played over beers, it can be a rowdy engagement between friends. It can be about strategy, or merely the luck of the draw. While some games bring people together, others induce a fierce competitiveness. Whatever flavor you prefer, you'll find it at this special event at Minneapolis Cider Company. During the day, a handful of shops and makers will be selling and sampling their wares, including local designers at Leder and Thunderworks Games. Games for sale include brand-new and gently used items, and role playing books, miniatures, and collectibles will also be here for your perusal. Free. Noon to 6 p.m. Minneapolis Cider Company, 701 SE Ninth St., Minneapolis. –Jessica Armbruster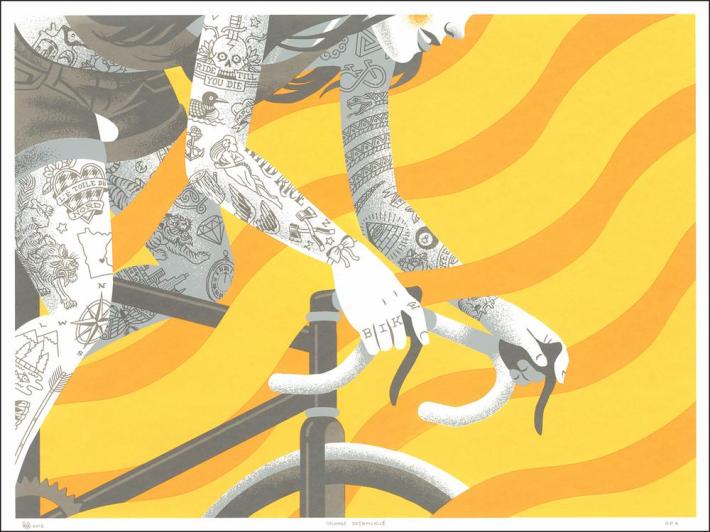 Artcrank MSP 2021
Annual bike-art party Artcrank has returned for another party featuring beer and bikes in a parking lot. During the celebration, folks will be able to check out bike-themed art from a variety of artists, both local and national. Some works are pretty, others are cute, and some are a little rock 'n' roll. If you see something you like, you can take it home. Artcrank isn't the only bike- and beer-themed happening at Fulton today; the production site will also be welcoming riders as they make it back from the Grand Fondo, a 100-mile ride (there's also a 43 mile ride, too). Food trucks, live entertainment, and Oktoberfest-style beer shenanigans round out the day. Free. 1 to 7 p.m. Fulton Brewing Production, 2540 Second St. NE Minneapolis. –Jessica Armbruster
Borough Block Party
This Saturday Borough brings back its street fest for a day of tunes, music, and other fun. The day's menu includes Parlour burgers, cocktails, and other treats, with Bauhaus Brew Labs bringing the beer. Music will be provided by cover band Private Oats, Monica LaPlante, speed rapper Carnage, and Chase and ovation. This event is kid- and dog-friendly, so feel free to bring the whole gang. 2 to 10 p.m. Borough, 730 Washington Ave. N., Minneapolis. 
Fall Flea Market
Road trip? Find deals in-store and in the parking lot. With grilled food from North Fork Custom Meats, live music by Mark Hawker, face painting, and a beer tent. 8 a.m. to 2 p.m. The Vintage Exchange, 700 Sixth St., Howard Lake.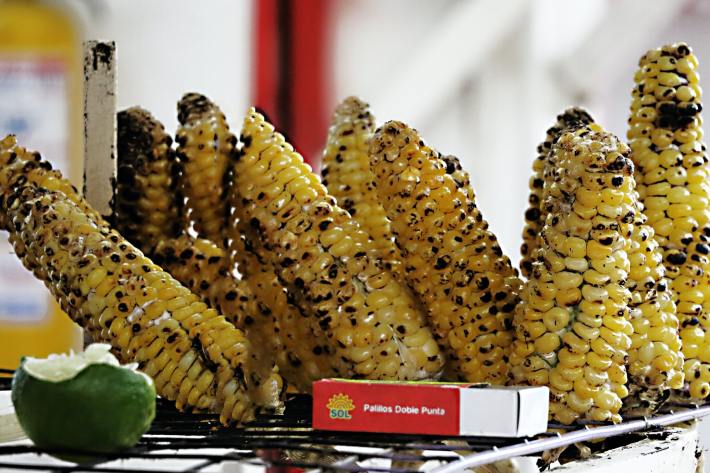 Corn Fest 
Corn: It's the monoculture crop that has pumped every aisle of the supermarket with high fructose corn syrup and allowed the ethanol industry to dupe Minnesota lawmakers into thinking E85 is a clean fuel. But man, corn fucking rocks. Nowhere is sentiment louder than at Corn Fest, Centro's annual tip o' the hat to those lovely yellow cobs. We're talkin' cake walk, tortilla toss, corn hole, raffle, and crafts for kids. We're tastin' elotes, tacos, sweet corn ice cream, blue corn margaritas, and micheladas. We're hearin' live tunes from Salsa del Soul, Los Alegres Bailadores, and others. Frankly, we can't imagine a life without corn, so we're headed to Northeast to celebrate everything those tasty kernels have given us. Free. 2 to 8 p.m. Centro, 1414 NE. Quincy Ave., Minneapolis. —Jay Boller 
Community Cleanup Day
This one involves a little work for the freebies, but it's good for the community, and scores you some sweet-ass deals. Both Lynlake Brewery and Volsteads Speakeasy are offering a free beer for all volunteers of age, Moto-i will serve a free sake, and HUGE Theatre will give a free ticket for any show. Sign up here. 11 a.m. to 2 p.m. Lyn-Lake neighborhood, corner of Lake Street and Lyndale Avenue, Minneapolis.
South Metro Music Grand Opening
Featuring live music and vinyl deals all day. 11 a.m. to 9 p.m. South Metro Music, 13710 Nicollet Ave., Burnsville.
Book Fair
Drop by the beer garden to shop from Black Garnet Books, Boneshaker Books, Coffee House Press, Cream and Amber, and Milkweed Editions. Noon to 3 p.m. Fair State Brewing Cooperative, 2506 Central Ave. NE, Minneapolis. 
7th Annual Schwandtoberfest
With collectible steins, food by Animales Burger Co., and tunes from McNasty Brass Band,
 Solid Gold, and Viva Knievel. Noon to 11 p.m. (music starts at 5:30 p.m.). Bauhaus Brew Labs, 1315 Tyler St. NE, Minneapolis.
Fall Fest
Featuring a local food and craft market, music from Maxwell Rewitzer and Zoe Says Go. 1 to 9 p.m. Number 12 Cider, 614 N. Fifth St., Minneapolis.
Polka & Pumpkins in the Park
With music from Mark Stillman and pumpkin painting for the kiddos (while supplies last). 1 to 4 p.m. Railroad Park in Downtown White Bear Lake, Hwy. 61 & Fourth St..
SUNDAY
Minneapolis People's Assembly
Join the Path Forward Campaign for citywide assemblies where people discuss community safety problems, solutions, and action steps. Register here. Noon to 4 p.m. Folwell Park, 1615 Dowling Ave. N., Minneapolis.